About House Flipper: Pets…
We are working extremely hard on the recently announced Pets DLC, and we would love to share with you some of the progress we've made since the official announcement back in March.
First of all, we want to show you 2 of the new ranch-style properties that will make an appearance in the newest DLC.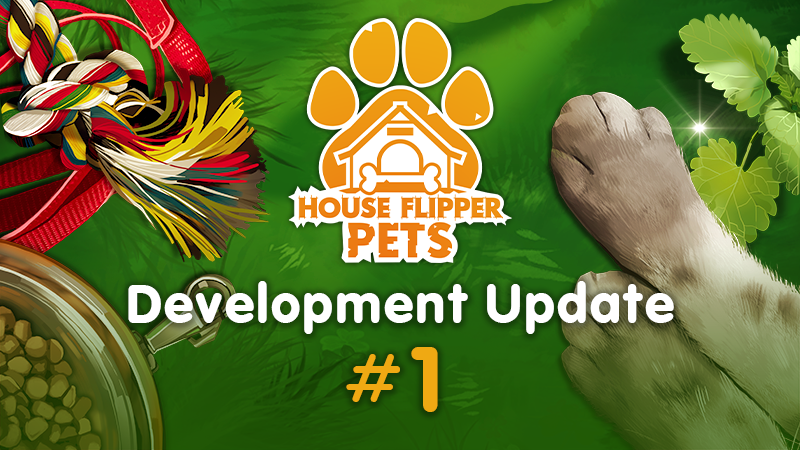 One of them is a well-equipped summerhouse located by the river. The cottage has a great view from the terrace, right on the new, freshly designed environment, also visible in the background. We will tell you more about the surroundings in the Pets DLC in one of the next Development Updates :>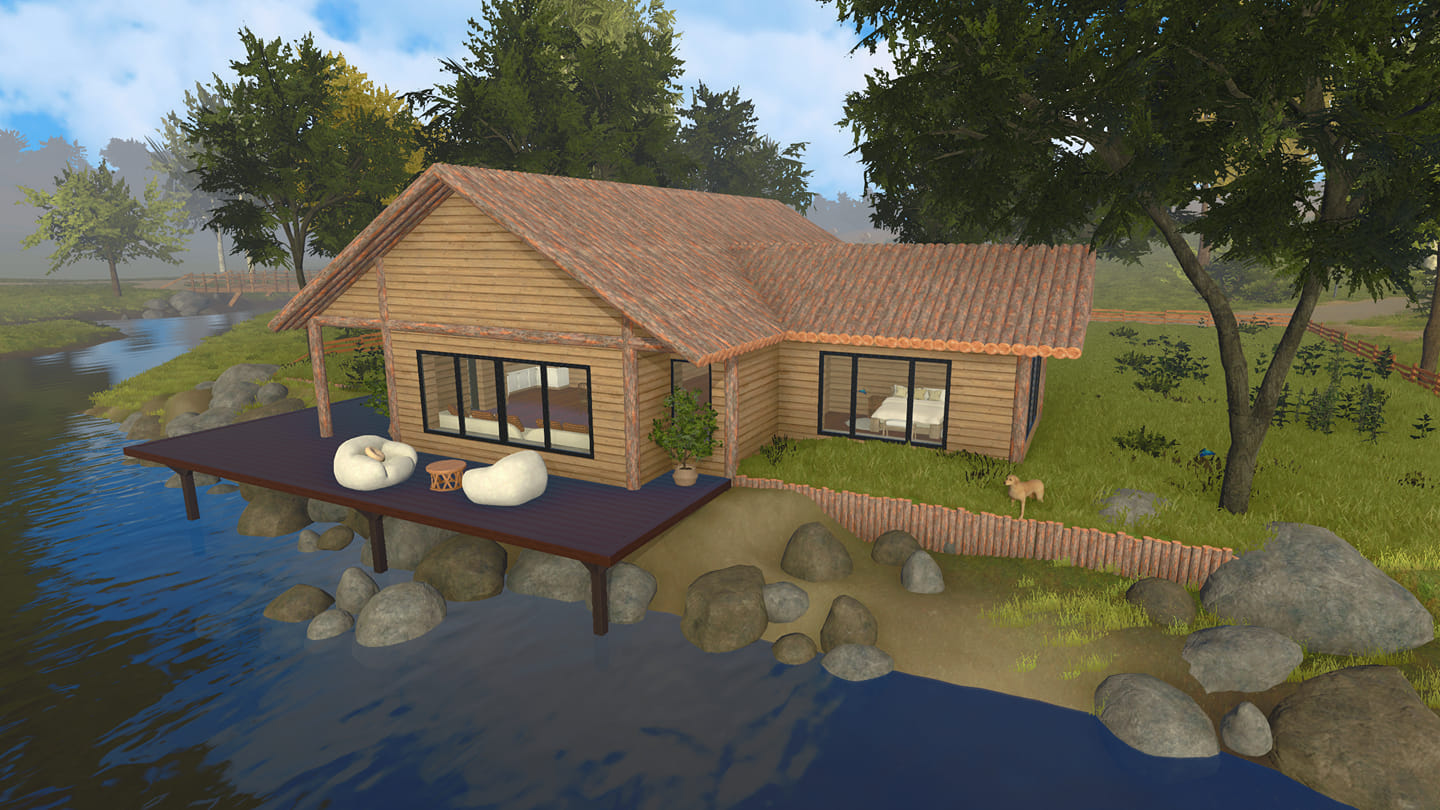 The second property is located in a clearing. It is a single-story family home with a spacious double garage.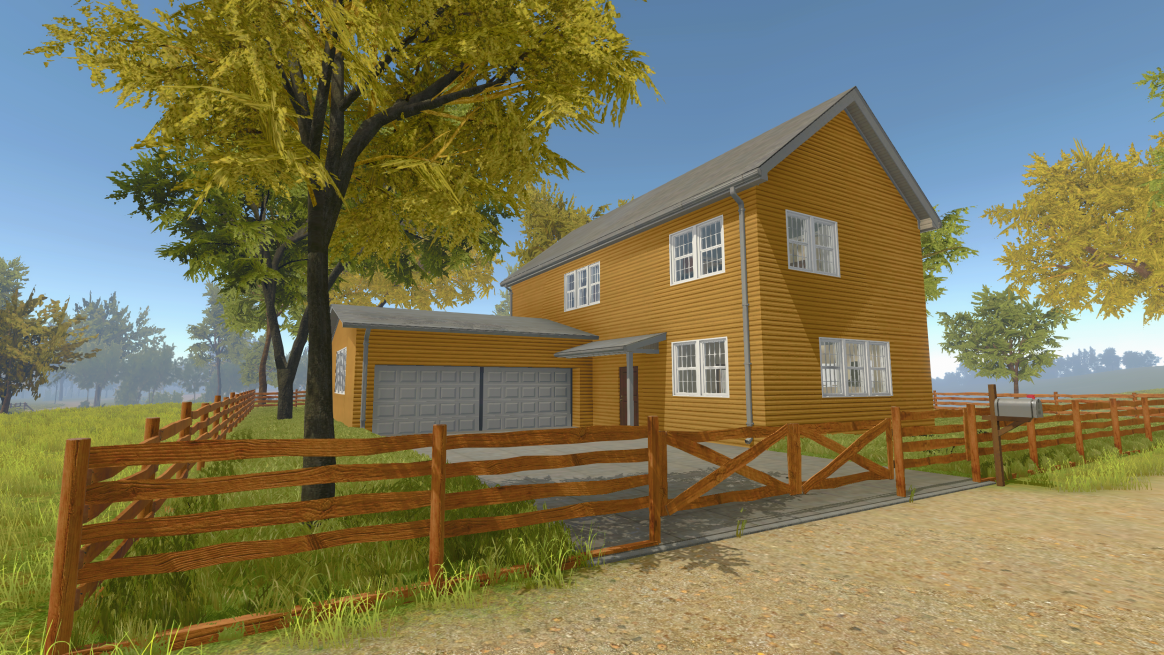 We also had a little bit of a discussion with our community regarding the rabbit house we're working on. We prepared 2 versions, and we need your help with the decision.
Would you like to see the bunnies live in pet houses (Option A), or a fancy but closed cage (Option B )? We would probably go for option A, but we'll leave the choice to you.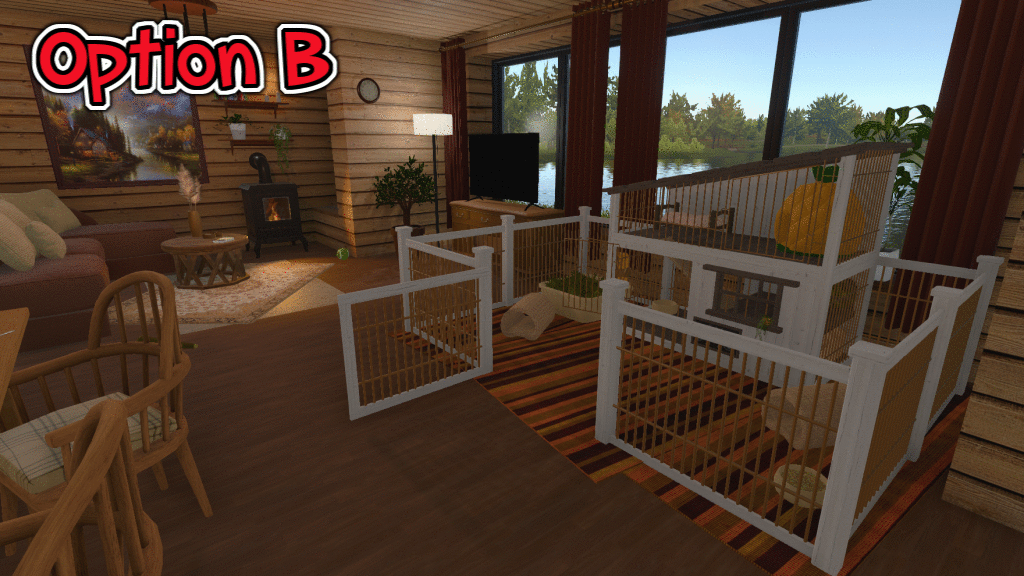 The last thing we would like to mention is the new furniture for the dining room, kitchen and living room. We feel like the style fits perfectly into the atmosphere of a DLC related to pets.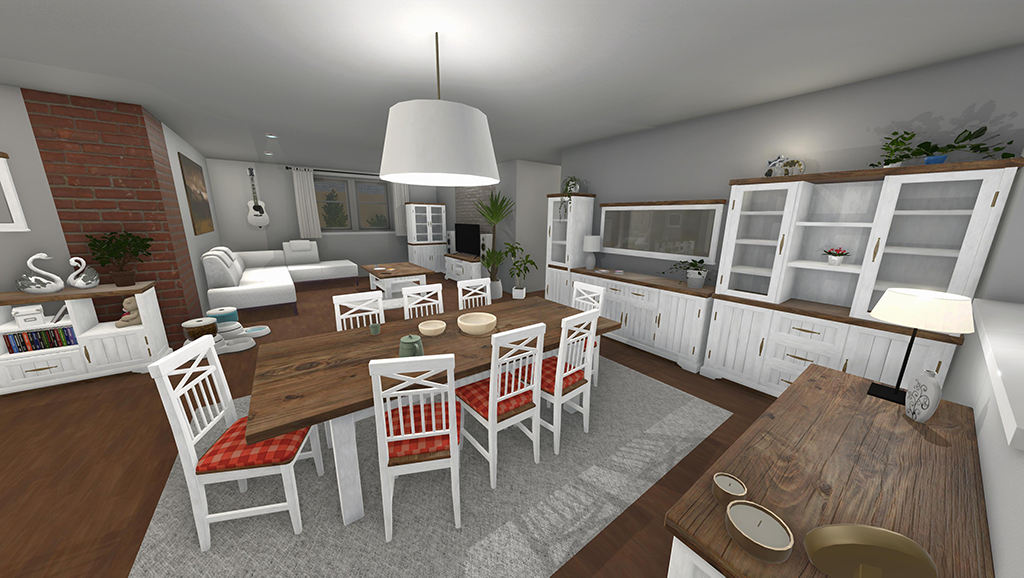 So far so good. Let us know what you think of the development progress in the comments below!
To stay tuned, simply follow us on the HF Pets Facebook profile[www.facebook.com], and don't forget to add Pets DLC to your wishlist for more updates on the development process.
https://store.steampowered.com/app/1569190/House_Flipper__Pets_DLC/
Pssst! The next Dev Post will mostly focus on our beloved pets!
~ Frozen Way Team