Developer Stream on 20.02.2020!
Hey there Flippers!
We would like to invite you to another developer stream where we talk about all the stuff related to House Flipper.
The Stream is going to start on
20.02.2020 at 9pm GMT / 1pm PST / 4pm EST
This time we have a couple of new things.
First of all, the transmission will also be available on Steam, not just Twitch.
That means you'll be able to access the stream through our Store Page!
Take a look at the topics we'll discuss: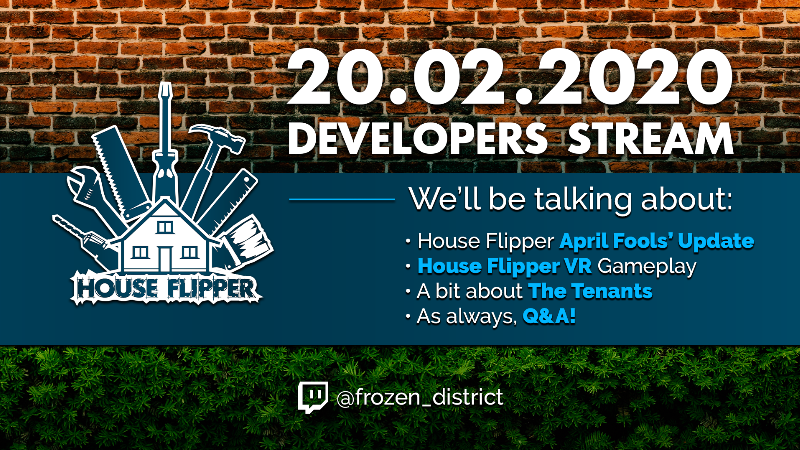 We hope to see you there! Don't miss it!
Happy Flipping!