Top Game Releases for January 2020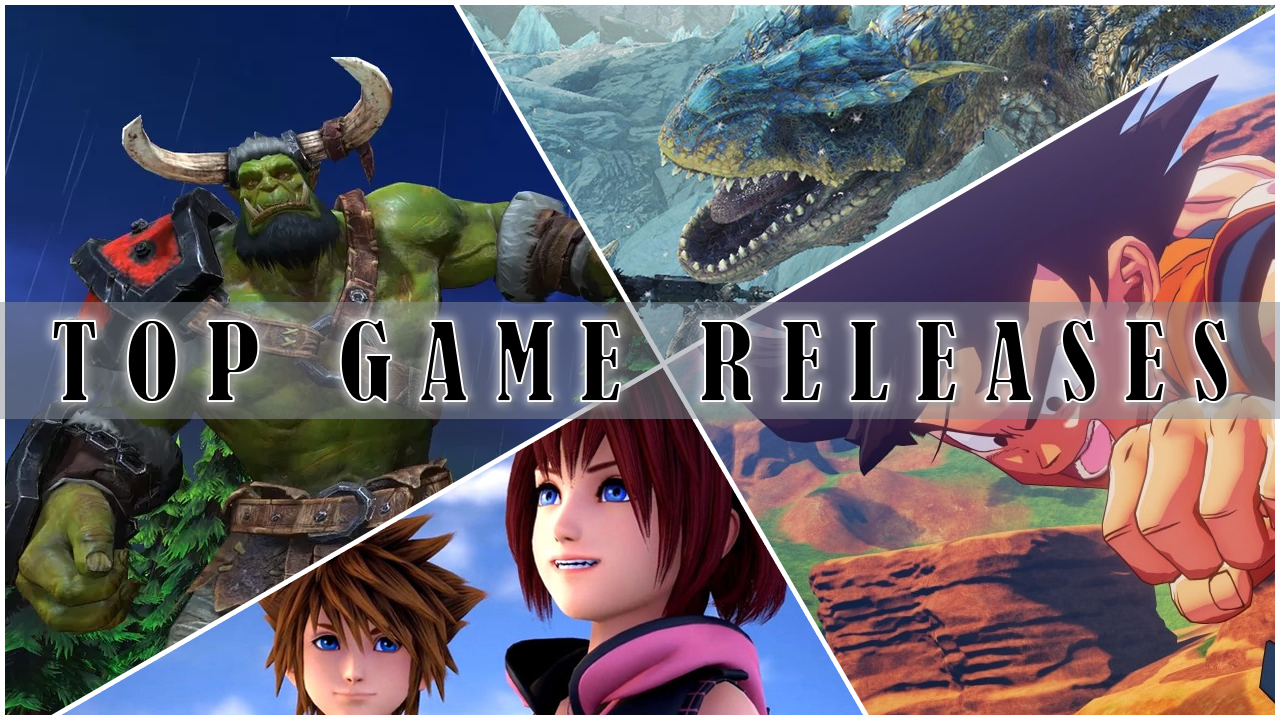 The gaming world is starting off the year slowly with only a few notable releases coming this January. Still, these titles should definitely be enough to keep you occupied until the next month rolls in. Here are the games you should be looking out for this month:
---
MONSTER HUNTER WORLD ICEBORNE | 9 January
PC players will finally be able to enjoy Monster Hunter World's Iceborne expansion starting this January. The expansion released first on PlayStation 4 and Xbox One in September of 2019 and brought with it new monsters, a new locale, new moves and combos for each weapon type, a new quest difficulty, and loads of other content. Iceborne comes to PC on January 9th.
---
DRAGON BALL Z KAKAROT | 17 January
Bandai Namco will be retelling the entire Dragon Ball Z story through a brand new game dubbed as Dragon Ball Z Kakarot. The game will allow fans to not just relive Goku's epic battles, but also experience their heroes' everyday activities such as fishing, eating and training. Bandai Namco has also teased that the game will contain all-new story bits that will reveal new details about the IP's lore.
---
KINGDOM HEARTS 3 REMIND | 23 January
Fans of Kingdom Hearts 3 will be able to jump back into Disney's fantasy worlds this January thanks to a new DLC called ReMIND. The DLC will see Sora quest to save Kairi take him to the Keyblade Graveyard in search of the hearts of the seven guardians of light. New truths will be revealed, but only for fans playing on PS4. Xbox One players will have to wait a full month more.
---
WARCRAFT 3 REFORGED | 28 January
Blizzard will be launching Warcraft 3 Reforged near the end of the month and RTS fans couldn't be more excited. The remaster will feature both Warcraft 3 Reign of Chaos and its expansion, The Frozen Throne, with reworked visuals and support for 4K resolution. Players will be able to relive the thrilling campaign, take on friends and other players through multiplayer melees, and replay classic custom maps and scenarios made for the original version of the game. DotA All-Stars, anyone?
---
And there you have it! You can definitely see how dry of a month it will be when we only have 4 games on our list and only one of them is technically a new game. Still, ReMind and Iceborne offer a chance to revisit some of our favourite games, while nobody can contest the replayability Warcraft 3 Reforged will bring.
If nothing else, you can always get Dragon Ball Z Kakarot and finally find out what it feels like to live like Goku. Cheers!
---

The post Top Game Releases for January 2020 appeared first on AllKeyShop.com.