Introducing Steam Labs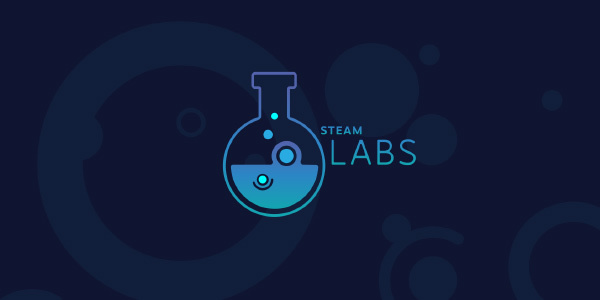 Behind the scenes at Steam, we create many experimental features with codenames like The Peabody Recommender and Organize Your Steam Library Using Morse Code. For the first time, we're giving these works-in-progress a home called Steam Labs, where you can interact with them, tell us whether you think they're worth pursuing further, and if so, share your thoughts on how they should evolve.
We've selected three initial experiments to share as we launch the Labs. Each of these is designed to help people find the games they'll love.
Micro Trailers are lovingly-generated six-second game trailers, arranged on a page so you can digest them all at a glance. Check out our new micro trailer collections for adventure games, RPGs, builders, and more.
The Interactive Recommender looks at your top-played games and uses machine learning to recommend other titles it thinks you'll love. Find old classics by directing it toward popular titles released in the past ten years, or discover that diamond-in-the-rough by zeroing in on niche games launched in the past six months.
The Automated Show is a half-hour video featuring the latest Steam launches. Leave it on a second monitor while you work, or glue your eyeballs to it and let hundreds of games wash over you.
So pop on your lab coat, try the experiments, and then share your feedback to help shape the future of Steam.
To follow future news and additions to Steam Labs, join the Steam Labs Community Group, where we'll share announcements and updates.
Cheers!
-The Steam Team