A Plague Tale Innocence Review Round-Up and Launch Trailer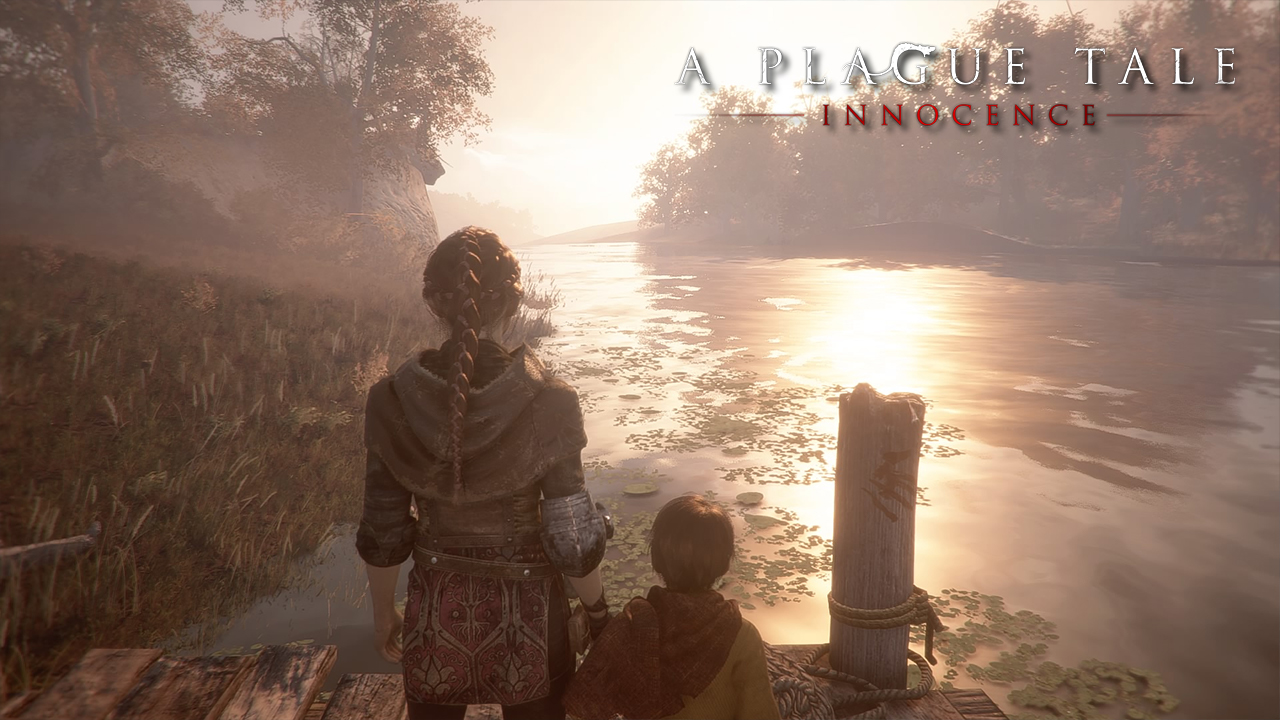 Asobo Studio's unique Middle Ages narrative about two estranged siblings is out today. In case you're on the fence on whether or not you'll enjoy A Plague Tale Innocence's take on story-driven and puzzle-based adventures, we've rounded up some of the most helpful reviews for the title to help make up your mind.
---
---
Before we go to what the critics have to say, take a gander at the game's heart-wrenching launch trailer below:
"A Plague Tale: Innocence's story of two orphans surviving in a world ravaged by the Black Death is compelling and the stealth gameplay that runs through it is fine-tuned, but the rat-infested world looks more dangerous than it actually is."
– Steven Petite
---
"One of my favourite moments is when Amicia spots another wildflower in a lone trek across the city, nestled among the decay of the rats' revolting nests. Without her brother around, she picks it up, and places it gingerly in her own hair–a personal reminder to keep trudging on amidst the hardships, and a testament to her growing strength and tenacity. Despite flashes of predictability, moments like these will bring a lump to your throat, as it did mine."
– Khee Hoon Chan
---
"One of the most engaging and original story-based games this year. It's dragged down by some trite videogame elements but its characters elevate it above its contemporaries."
– Chris J Capel
---
"While there are some minor flaws with A Plague Tale: Innocence, the game as a whole is still absolutely fantastic, offering players a gripping narrative, a compelling mix of stealth and puzzle gameplay, and gorgeous audio/visuals. This is, without a doubt, one of the best games of 2019 so far, and I can't recommend it enough."
– Brendan Lowry
---
"A Plague Tale: Innocence is definitely among the gaming surprises of 2019, exceeding expectations in the best possible ways."
– Francesco De Meo
---
"The game is a highly polished experience with an original and stunningly-realised setting, satisfying (if limited) gameplay mechanics, a great soundtrack, and a bonkers story that will drag you through some truly stomach-churning situations."
– Jon Richter
---
And there you have it — It looks like the critics love what they've seen and experienced in A Plague Tale Innocence. You might also be interested to know that the game has a "Very Positive" rating on Steam as of writing. That just adds to the fact that it's one game you can't afford to miss this year.
---
ALSO ON ALLKEYSHOP NEWS
---
 

A Plague Tale Innocence's latest trailer gives us a peek at the game's "monsters" — Inquisitors who are out to get all suspected to be carrying the plague.
---

The post A Plague Tale Innocence Review Round-Up and Launch Trailer appeared first on AllKeyShop.com.