PC Gaming This Week in Trailers (April #1)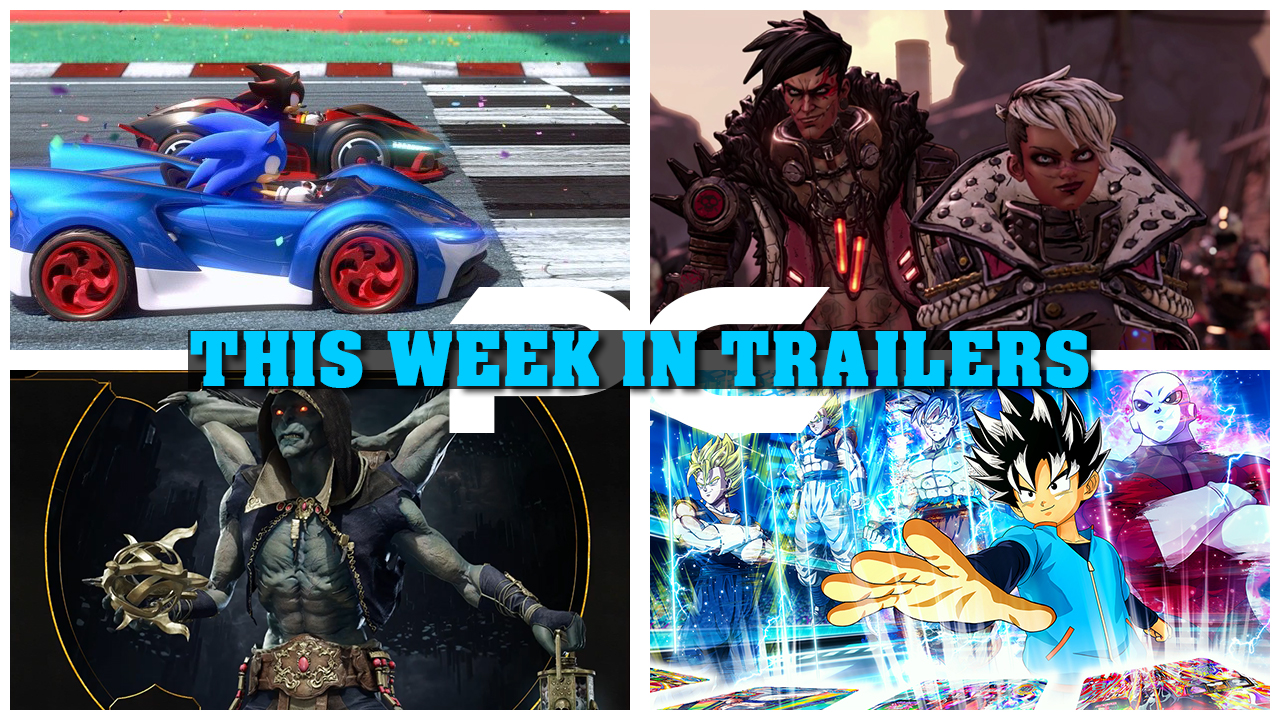 A lot has happened over the week in the world of PC gaming and what better way is there to summarize everything than by showing you some of the most notable trailers that came out this week. You can check them all out below:
---
World War Z – Dynamic Swarm
---
Focus Home Interactive is showing off World War Z's Dynamic Swarm system in the game's latest trailer. Here we get a glimpse of how Zeke swarms behave and how difficult it will be to stay safe once they're on your tail. We alse see the Zekes climbing walls and overcoming obstacles.
---
Borderlands 3 — Official Announce Trailer
---
As promised, Gearbox Software dropped a ton of new info about Borderlands 3 last April 3rd, including this new trailer. The video shows off the new Vault Hunters, the twin antagonists, and lots of their minions. It also confirmed the game's September 13th release date and that it will be an Epic Games Store timed-exclusive.
---
Call of Duty: Black Ops 4 — Alcatraz Map Briefing
---
Treyarch is adding a new Blackout map for Call of Duty Black Ops 4 called Alcatraz. The new map will be mixing up Blackout gameplay a lot. It's a much smaller map, players will be able to respawn up to 5 times, and players will deploy from random portals and can reach any area in the map while dropping. Oh, and they're hinting zombies too.
---
Team Sonic Racing — Team Up Trailer
---
Since Crash Team Racing Nitro Fueled has not been announced for PC yet, we're left with Team Sonic Racing to fill the void of arcade kart racing on PC. This latest trailer actually shows how much the game has improved since it was first announced and through the extra time the devs got after delaying its release.
---
RAGE 2 –- Diamond Geezer Cheat Code (Feat. Danny Dyer)
---
After revealing that RAGE 2 will feature cheat codes with varying effects, and that one of them would provide commentary from NBA Jam's Tim Kitzrow. Now, another cheat code has been revealed with actor Danny Dyer providing commentary like how a cultured yet snobby British gentleman would.
---
The Division 2 — Year 1 Update – Invasion: Battle for D.C.
---
The Division 2's Year 1 Update, titled Invasion, will bring with it the Black Tusk's stronghold, Tidal Basin, and the game's first 8-player raid, Operation Dark Hours. The Update will roll out in 3 parts, with the last one unlocking the fourth specialization and its corresponding signature weapon.
---
Super Dragon Ball Heroes World Mission — Launch Trailer
---
A new tactical role-playing card game based on the Dragon Ball franchise called Super Dragon Ball Heroes World Mission launched this week on PC via Steam. If you're wondering how Dragon Ball can fit in a digital card game, you can check out the launch trailer which gives a glimpse of the character-based deck-building.
---
Mortal Kombat 11 — Official Kollector Reveal Trailer
---
Netherrealm Studio has been revealing characters for Mortal Kombat 11 leading up to its release. This week, we got to meet The Kollector, the game's third new character, following Geras and Cetrion. The Kollector is a six-armed Outworlder who served under Shao Khan and fancies collecting body parts, among other things.
---
And that's it for this week's rundown of trailers. We'll be back again with another set for you to enjoy next week. Cheers!
---

The post PC Gaming This Week in Trailers (April #1) appeared first on AllKeyShop.com.