Valentine's Day Contest!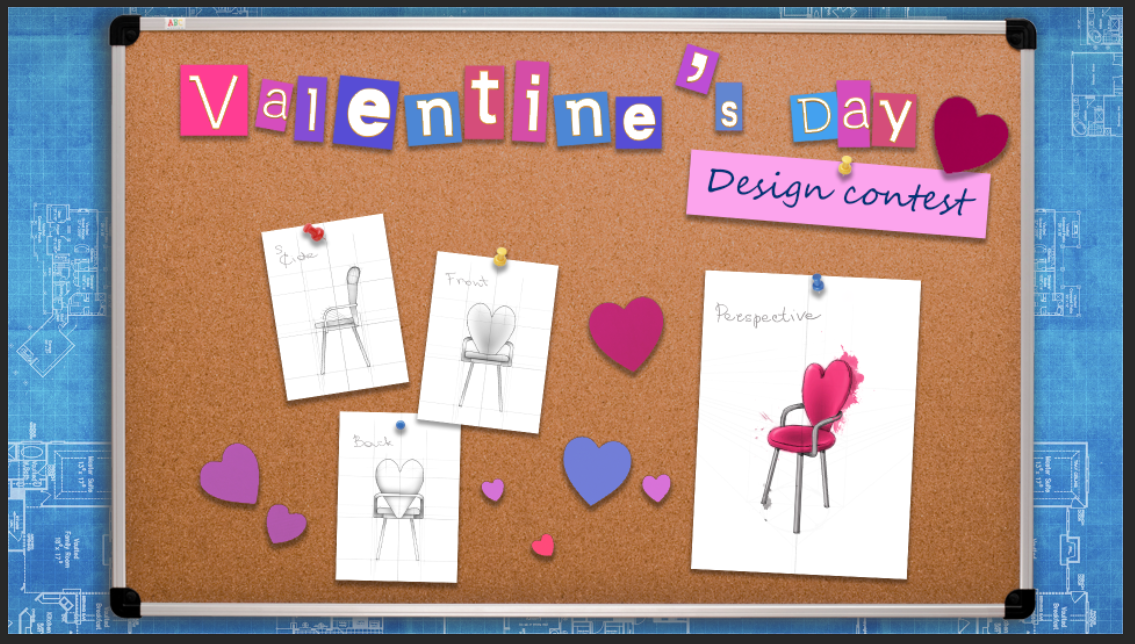 Hey Flippers!
Is seeing your own creation in the game a dream for you?
Well, you're lucky! We want to make it happen!
We are organizing a little contest for our amazing community.
The rules are simple… you design an item, we choose the best projects, reward the winners, aaand get their ideas into the game!
It doesn't matter if you create a bed, an upper kitchen cabinet or a fancy teddy bear, just put your whole heart into it and create whatever you think belongs in House Flipper, and attention… is inspired by Valentine's Day!
Rules:
You have to upload your entry until the 30th of January (23:59 UTC +1:00)
Any form of entry is allowed, you can upload a scan of a sketch you've drawn, a 2D digital graphics project or a 3D model.
You can submit your works here: kathe@empyrean.games
Please, name the mail: [Valentine's Day Contest]
Respect the copyright of others. This means you must not upload or contribute any Content not originally created by you, or any Content which is not properly licensed to you by someone else for uploading or contributing.
In order for us to make the User Content you create and contribute available in the game, we need the right to make use of such User Content in accordance with and subject to this Agreement
Therefore, by contributing User Content to kathe@empyrean.games you automatically grant to us an irrevocable and perpetual, non-exclusive, transferable, fully paid, royalty-free, worldwide licence, to use, copy, distribute, publicly perform, publicly display, print, revise and incorporate into other works, that User Content and any works derived from that User Content, in any form of media or expression.
– House Flipper Development Team