Vote in the Steam Awards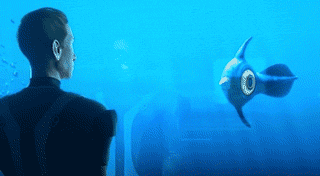 Calling all divers: Valve has opened nominations for the 2018 Steam Awards.
No, we're not here to beg you to vote for Subnautica. We're here to ask you to vote for anyone – Any game you are genuinely impressed by, excited about, enamoured with. Perhaps a game that isn't a massive-budget mega-studio game.
Why are we asking you to do this? Subnautica was a big game for us. Before Subnautica, we had struggled from month to month. We know what it's like to be a small independent developer, unsure of whether we will exist in future.
With your Steam Awards vote, you have the power to lift a developer out of the ocean depths, just as you lifted us by purchasing, reviewing, and enjoying Subnautica.
Take a look through your Steam library and think about what games truly moved you this year. Maybe there's a gem in there that deserves attention – Mash that nominate button!
With love from your diving developers,