XPG x PC Building Simulator Giveaway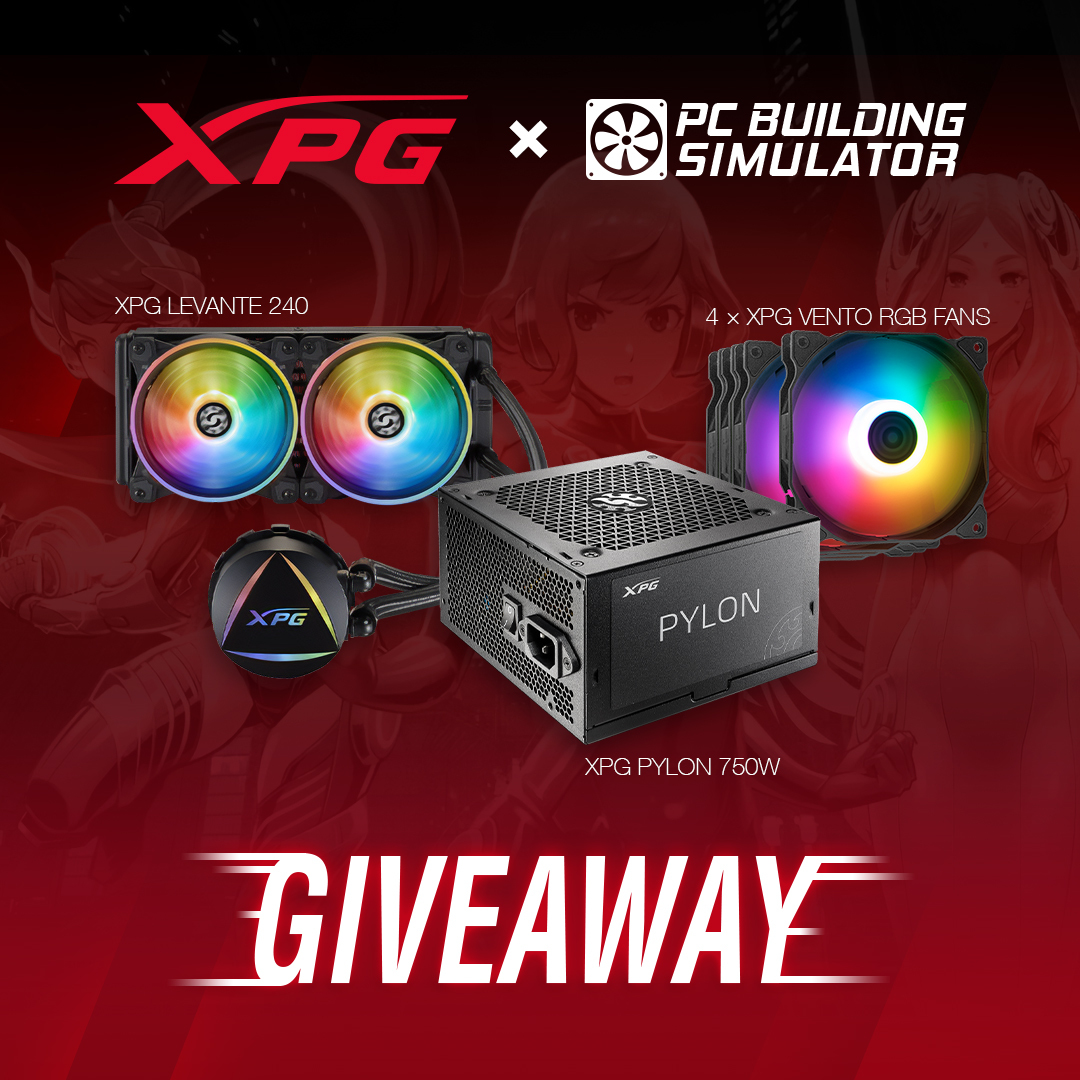 Looking to win some new PC parts and get your next build started? We've joined forces with XPG to give away some of their latest hardware and celebrate bringing the XPG LEVANTE coolers to PC Building Simulator! Entries must be made via our website: https://theirregularcorporation.com/xpg-giveaway
Prizes:
1st Prize – 1x XPG Levante 240mm AIO
2nd Prize – 1x XPG Pylon 750W PSU
3rd Prize – 4x XPG Vento RGB Fans
Terms:
Please give us a valid email address as we will need to provide this to ADATA / XPG to fulfil the competition prizes.
You must be over 16 to participate.
Participation is open worldwide.
For additional information check the full terms on Gleam.