Nominate Astroneer for the Labor Of Love Award!
As we enter our 5th year of live development, we first off want to thank everyone who has supported us from the start of our pre-alpha days! We hope you all can feel like you helped us make an amazing title with your suggestions and support during Early Access.
This year in the Steam Awards, we would love it if you would consider nominating us in the Labor of Love category. Since 1.0, we have updated the game 43 times, including awesome named updates like The Automation Update, adding Creative Mode, celebrating the Apollo Mission in game, and expanding on the Astroneer story with missions like the Wanderer.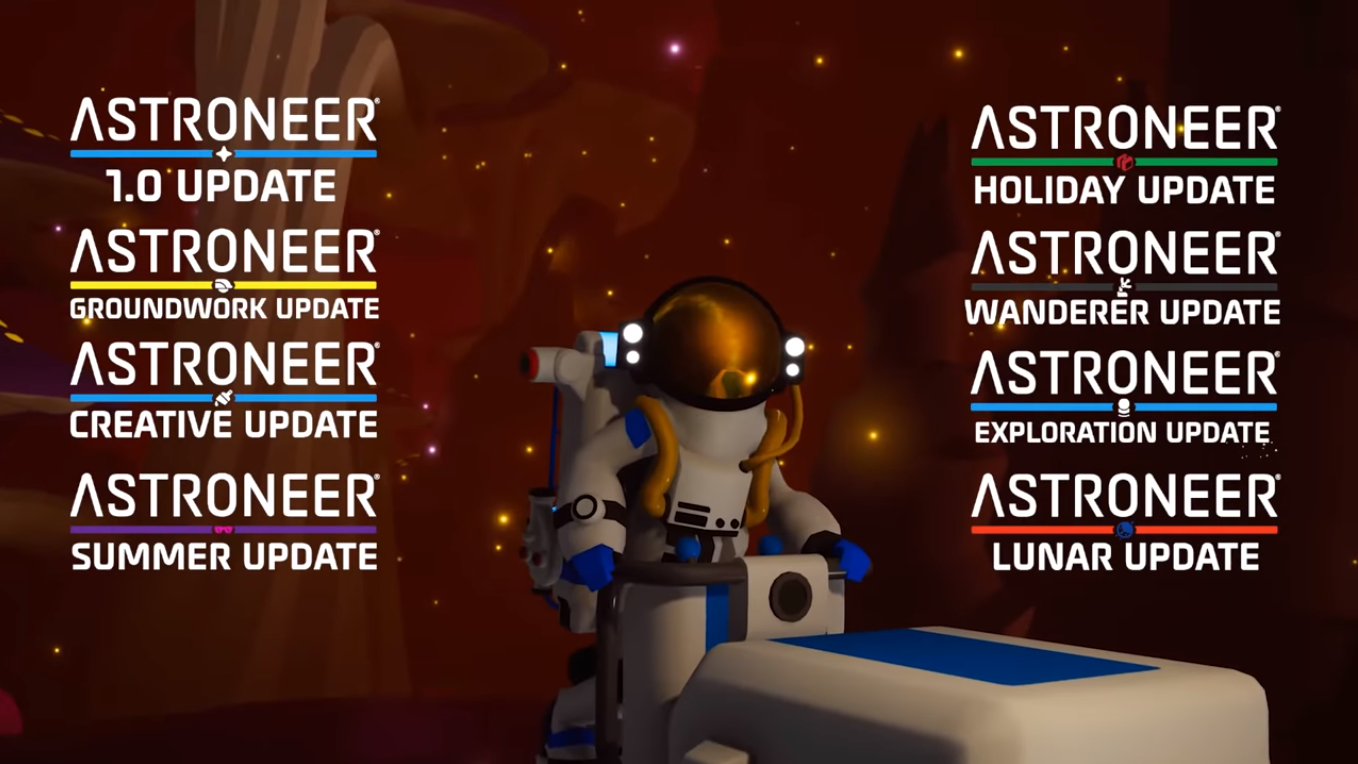 Going further back, we have updated Astroneer 83 times, including Early Access where we took the game from a prototype to a fully featured game with your help.
If you actually want to see our progress, we made a video of the first ever prototype till 1.0 that you can check out here:
We've come a long way, and we are going to keep adding new awesome features to Astroneer in 2021.
Thanks!