Watch the HGTV DLC Developer Stream!
Flippers!
This is the last day of waiting for the release of HGTV DLC, and additionally we wanted to remind you about our Developer Stream happening one day after the big launch!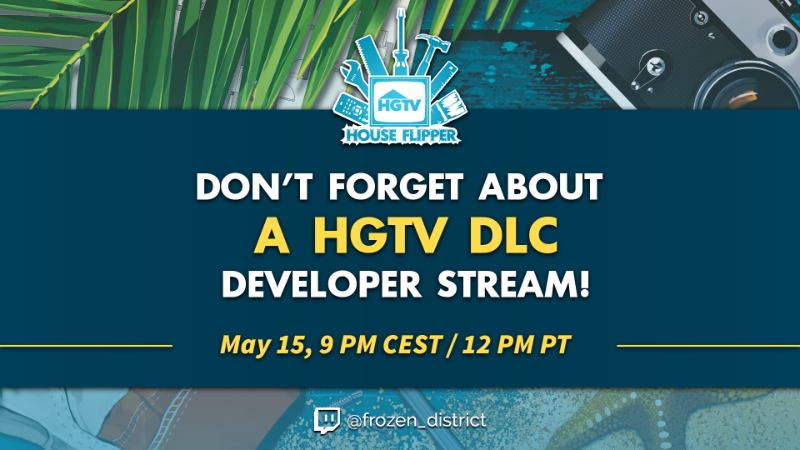 On the 15th of May – 9 PM CEST / 12 PM PT – you'll be able to join us on our Twitch and Steam broadcasts!
If you prefer to watch us on Twitch just visit the official Frozen District Twitch channel[www.twitch.tv] and follow us to get reminded about the stream!
If instead, you want to watch us directly on Steam, the stream will be available on the main House Flipper Store Page.
Whats on the menu this time?
Our designers will talk you through what was happening behind the scenes of the HGTV DLC and discuss how House Flipper changed during the last 2 years!
Additionally, you can expect giveaways and a Q&A session – we will be answering as many of your questions as we can, so leave them in the comments below!
We will also reveal what's waiting for you in the future, and what's going to be our main priority after the HGTV DLC release.
Don't miss it, and as always, Happy Flipping!