HGTV DLC comes in 7 days!
Hey there Flippers!
7 Days till the release and we're back with some more HGTV DLC news!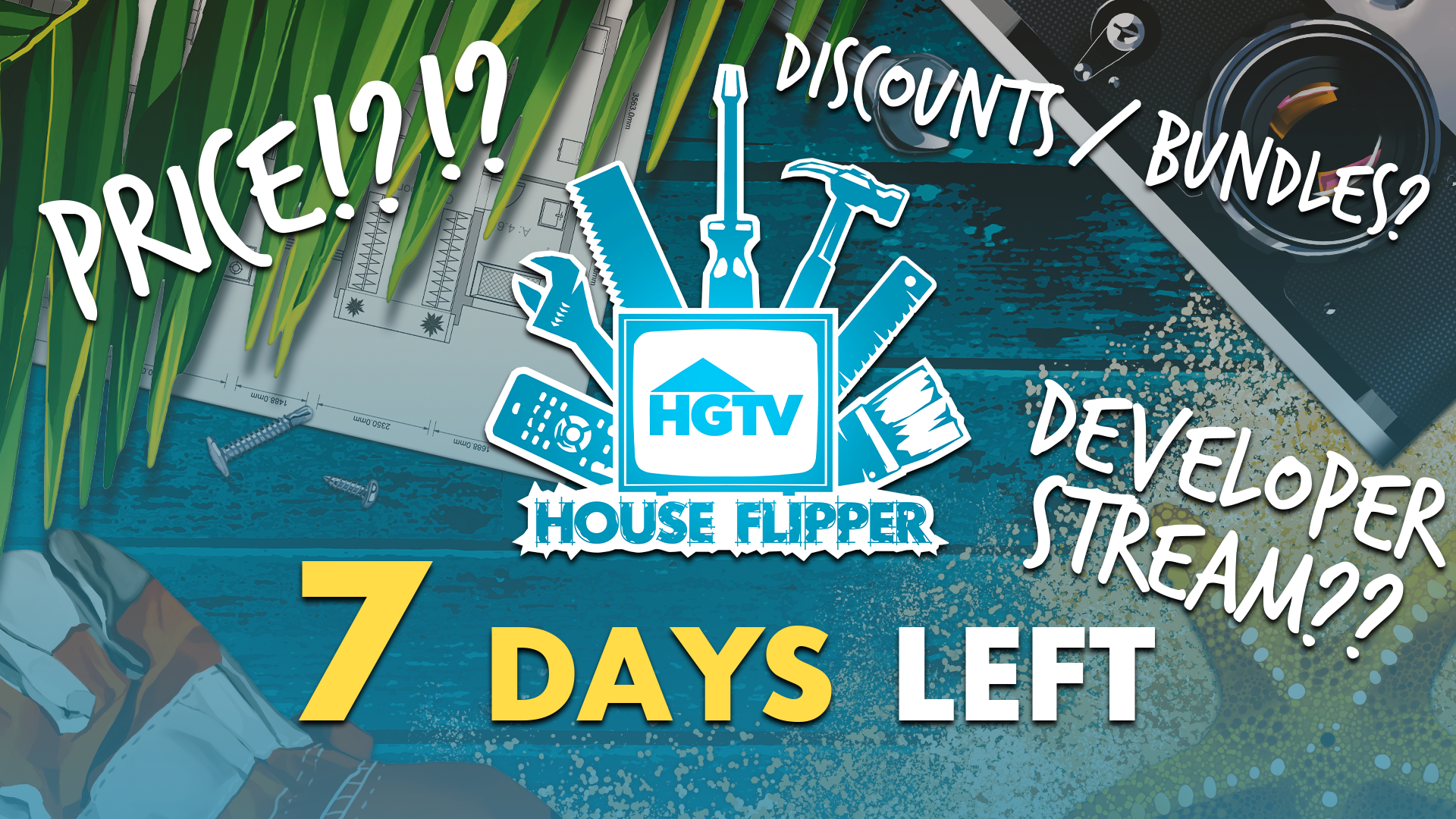 💸 The price! The original cost of the HGTV DLC is going to be $9,99, but to celebrate the release we're launching a 10% discount for the whole week after the release.
📦 There's also a new bundle coming up called The Flipper Bundle, where you'll be able to grab the whole House Flipper collection, the original game + both DLCs, much cheaper!
📺 And finally a Developer Stream right after the release, on May 15! We're going to play around with the new content, answer your questions and as always throw in a couple of giveaways! We'll keep you updated about the exact time!
P.S. You can find a big fancy countdown on our official page:
https://houseflippergame.com/
For now, that's it!
We hope you're all excited… cuz we really are ;P
It's amazing to be so close to the completion of such an ambitious project, as well as being so close with the community and putting in their ideas involved.
Stay safe and Happy Flipping!