World of Warcraft Visions of N'Zoth Update Arrives Today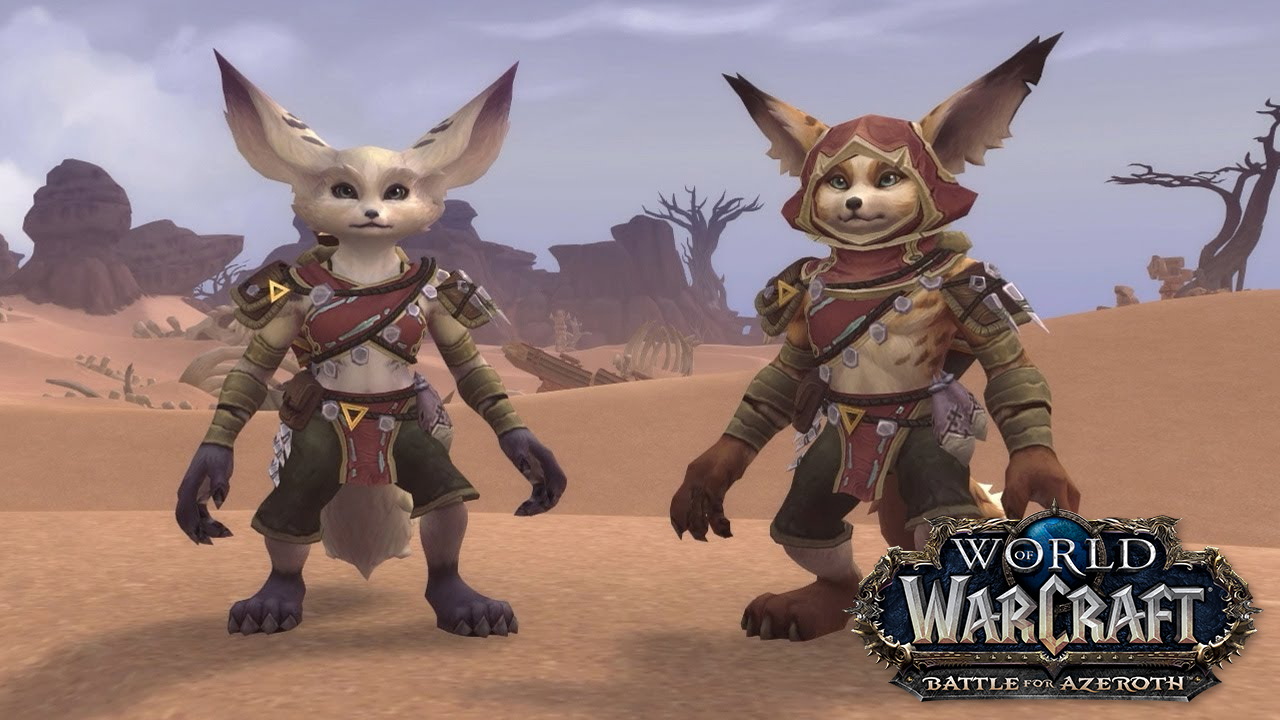 Blizzard will be launching the final major content update for Battle of Azeroth today. Dubbed as Visions of N'Zoth, it will bring a ton of new story content and features for World of Warcraft players to enjoy.
---
---
The defeat of Queen Azshara has freed the Old God N'zoth who has unleashed his legion of shadowy creatures to attack Azeroth. This sets up the new quests and end-game content that come with the update. You can get a preview of what Visions of N'zoth will bring in the official Survival Guide video below:
Here's a rundown of what you can expect from the update:
---
NEW RACES
Two new races have been added to the fray — the Vulpera and the Mechagnomes. Horde players will need to complete the Vol'dun level-up storyline to unlock the Vulpera, while Alliance players will need to be exalted with the Rustbolt Resistance and have completed the Mechagon storyline to unlock the quest that will allow them to create their own Mechagnome.
Unlocking each of the new races will reward players with a new unique mount. Also, levelling your Vulpera or Mechagnome from 20 to 110 will unlock a special Heritage Armor transmogrification set.
NEW ASSAULTS ON TITAN FACILITIES
End-game players will find new Assaults on Titan facilities in Uldum and the Vale of Eternal Blossoms. Players taking on these new challenges will need to complete specific objectives and then take on a powerful lieutenant that drops powerful gear and a Vessel of Horrific Visions.
HORRIFIC VISIONS
Each Vessel of Horrific Visions earned after completing the new Assaults on Titan facilities will allow players to access a Horrific Vision, instance content for 1 to 5 players with special mechanics. Players will need to take on different enemies with increasing difficulty that allow them to earn fragments of N'zoth's corruption. These can be given to MOTHER and Magni in Slithus in exchange for greater rewards.
Horrific Visions also have bonus areas where players can find Faceless Masks. Wearing these will further increase the difficulty of Horrific Visions and grant stronger items as rewards.
WRATHION RETURNS
Wrathion will return with the new update and will help players craft a new upgradeable legendary cloak. The clock starts at Rank 1 at item level 470, and ranking it up will increase its stats and add new unique effects. Players can use this cloak to venture deeper into Horrific Visions for even greater rewards.
NEW GEAR STAT AND ESSENCES
Some of the new gear you'll get as rewards while tackling the new content may include a new stat called Corruption. These are powerful pieces of equipment that cause stacking side effects the higher your total Corruption stat becomes. Effects range from getting slowed when taking damage to having monsters from the Void appear to attack you randomly. Players can use the new legendary cloak and new Essences to counter these negative effects. These new Essences drop from the new Assaults, Horrific Visions, and the Ny'alotha raid.
OTHER CHANGES AND NEW CONTENT
As expected, new storyline quests will be added that will see the Alliance and Horde try to establish a peace treaty as both sides take on the threat of N'zoth's forces. The Deepwind Gorge battleground will also receive a visual update and redesign. Players who pre-ordered Shadowlands will also be able to create Death Knights from unlocked Allied Races and Pandaren. Oh, and the Auction House has been rebuilt.
---
There's a lot to take in from the new update, but Blizzard isn't even done yet. In the coming days, they'll be releasing new information about new PVP season and Mythic Keystone Dungeons, the new 12-boss raid called "Ny'alotha The Waking City", and more.
Expect World of Warcraft's Visions of N'Zoth update to drop within the day.
---
ALSO ON ALLKEYSHOP NEWS
---
| | |
| --- | --- |
| | Blizzard has announced the next expansion coming to World of Warcraft — Shadowlands. Check out the trailers and other details here. |
---

The post World of Warcraft Visions of N'Zoth Update Arrives Today appeared first on AllKeyShop.com.