The Outer Worlds Review Round-Up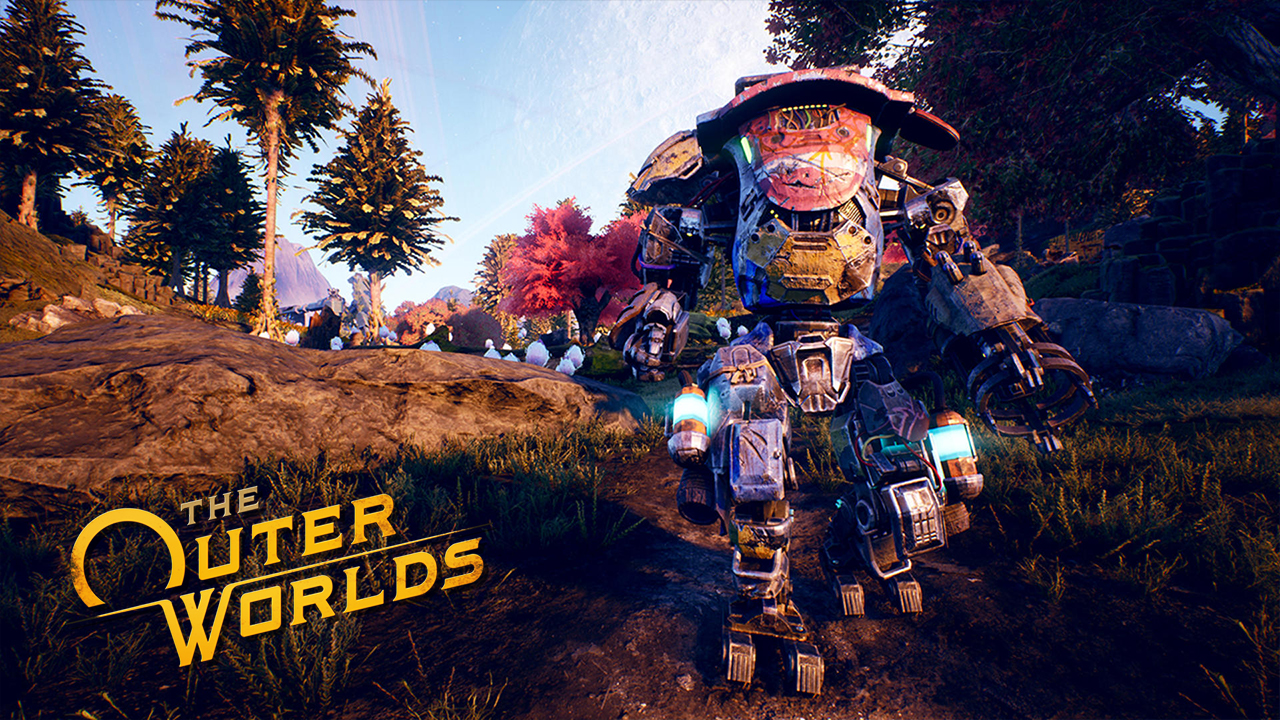 To say that The Outer Worlds is one of the most anticipated games of the year doesn't do the hype around this game justice. Sure, it's no Death Stranding, but fans of Fallout have been looking to Obsidian's upcoming offering to fill the void of sci-fi RPGs after the disappointment known as Fallout 76.
---
---
Now, while comparisons to Fallout can't be avoided, it's important to state that The Outer Worlds is much smaller in scale and doesn't give players a truly open world. Still, it's not like Obsidian doesn't know what they're doing. They were, after all, responsible for Fallout New Vegas.
With the game just a couple of days away from launch, the review embargo has been lifted and we now get to know just what the critics have to say about Obsidian's space adventure. And so, we're bringing you a round-up of reviews from the most popular media outlets on the web to help you decide whether to head to space or skip this journey.
---
"The Outer Worlds is a light-hearted RPG that aims to emulate the Firefly fantasy."
– Tom Senior
---
"With The Outer Worlds, Obsidian has found its own path in the space between Bethesda and BioWare's RPGs, and it's a great one."
– Dan Stapleton
---
"The Outer Worlds is consistently compelling throughout, and it's a superb example of how to promote traditional RPG sensibilities in a sharp, modern experience."
– Edmond Tran
---
"The team at Obsidian excels at encouraging creative experimentation within its responsive and absurd setting, ensuring that every visit to Halcyon is full of delightful surprises."
– Joe Juba
---
"The Outer Worlds is more limited from a size standpoint compared to a lot of other open world adventures, but it makes up for it in charm and a succinct vision without much bloat."
– Chris Carter
---
"The Outer Worlds marks Obsidian operating at the top of its game, and a strong foundation for a new franchise that seems destined for greatness."
– Alex Avard
---
"As a more compact Fallout-like experience The Outer Worlds really works, and I'm already hoping that we'll get to return to the Halcyon Colony again someday."
– Hayes Madsen
---
"With full character development, a wonderful companion system, and a spirit all its own, The Outer Worlds is everything I had hoped it would be and more."
– Alexander Thomas
---
And there you have it! It looks like Obsidian's experiment to create a more restricted take on the Fallout formula has definitely paid off. From what we can gather from the critics, the game manages to stand on its own with enough spin on classic mechanics and an interesting universe full of colour and whimsy.
The Outer Worlds launches on October 25th for PC, Xbox One and PlayStation 4.
---
ALSO ON ALLKEYSHOP NEWS
---
 

The Outer Worlds is launching next week and Obsidian and Private Division have released a launch trailer showing you can choose from both sides of the coin.
---

The post The Outer Worlds Review Round-Up appeared first on AllKeyShop.com.