Steam Library Beta Coming Sept 17
Today we're pleased to announce that the New Steam Library open beta will start on Tuesday, September 17th – all players will be able to opt-in and try out the new features.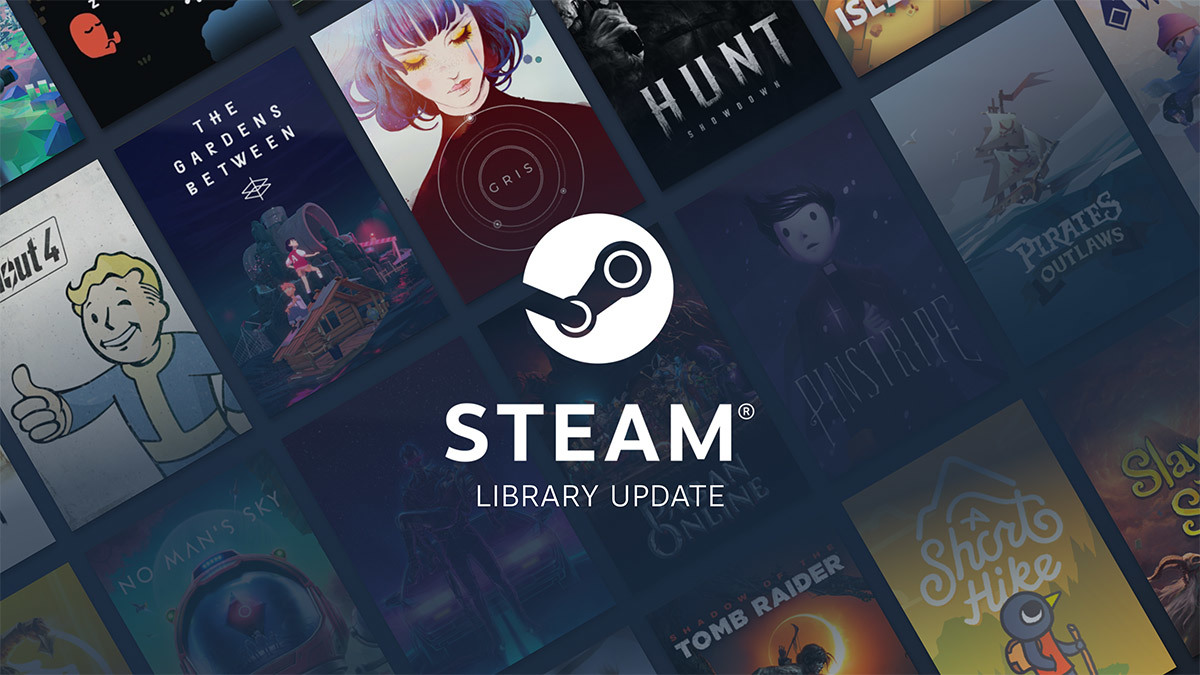 Untapped potential already in your library
The new Steam library was built with the belief that our libraries are valuable to us – for some customers, they contain more than fifteen years of games. From your absolute favorite AAA title that all your friends are playing, to that solo indie art project that only you seem to love, your Steam library represents your gaming history.
But, a good library shouldn't just be dusty shelves, it has to be a fun place to explore and find whatever it is that you're looking for. Whether you want to keep up to date about what's happening with your games, find a game to play with your friends, or explore what's happening in your game's community, your library should support you.
Today we want to introduce you to some of the biggest new library features and explain how they're going help do just that.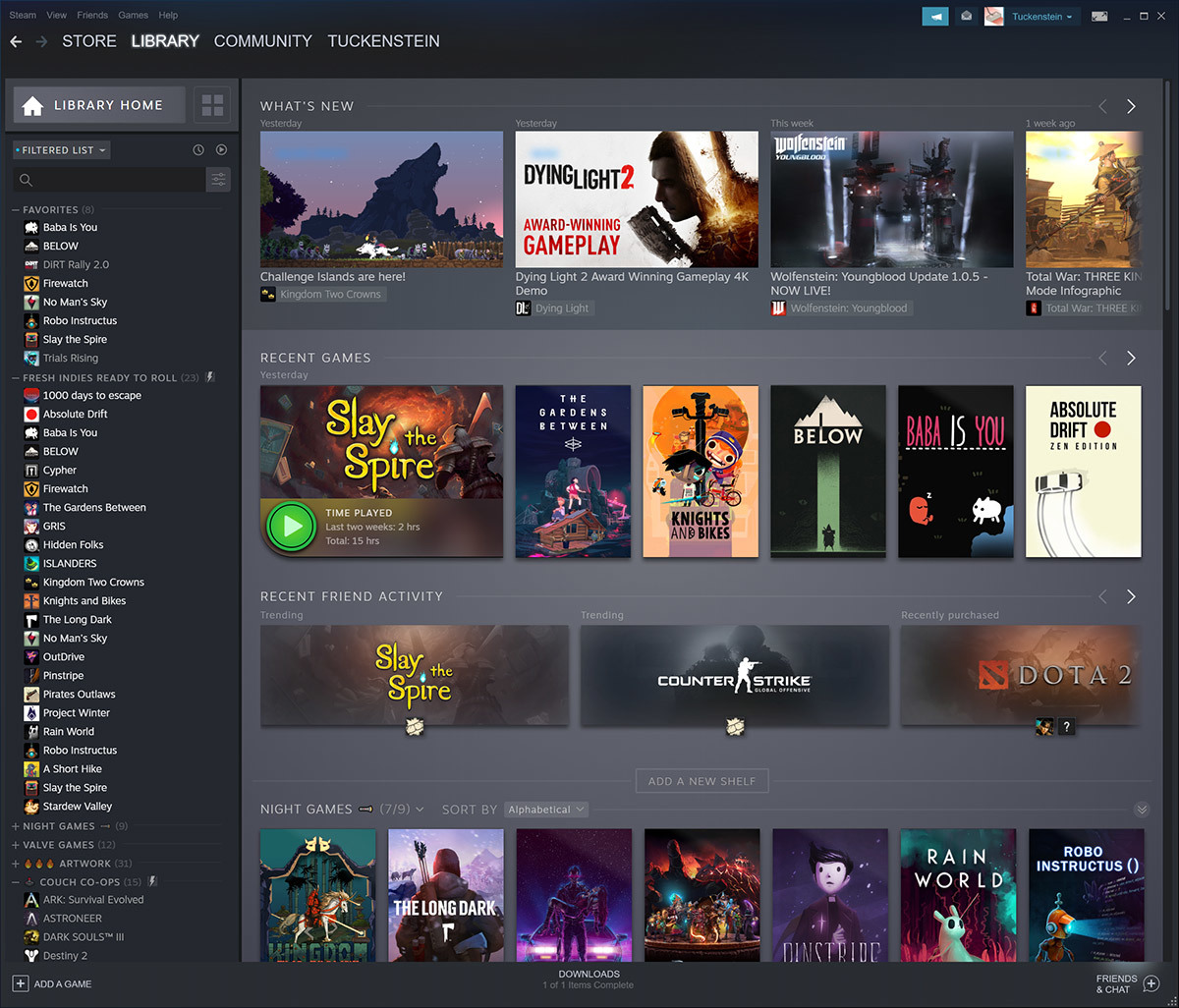 A brand new way to look at things
The first thing you'll probably notice is that we're launching a gorgeous new landing page for your library. The new library home gives you quick access to game updates, recently played games, friends activity and your collections.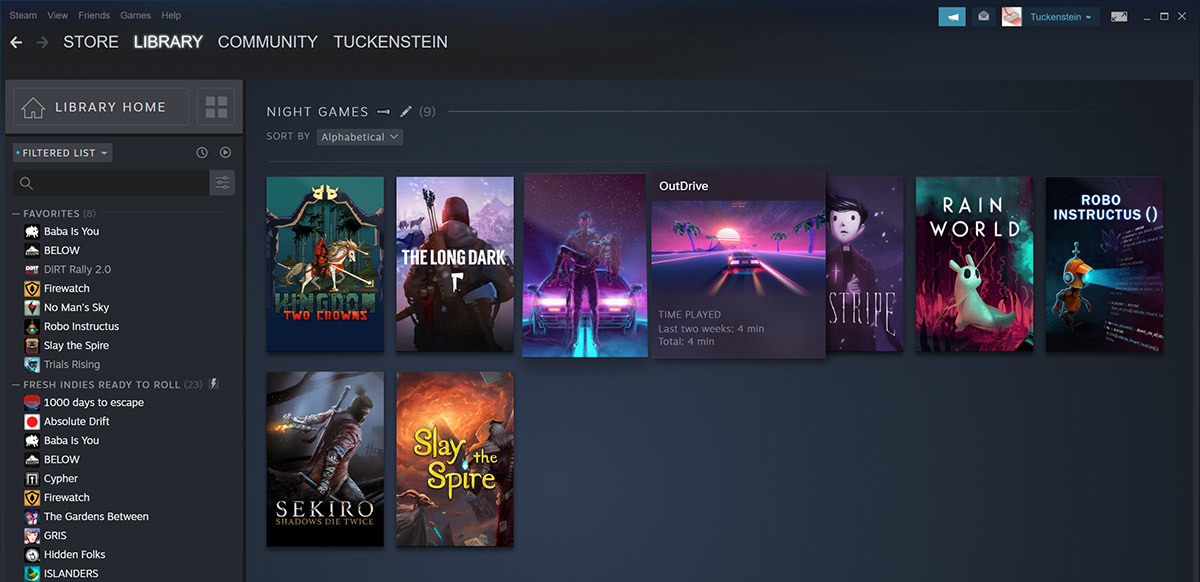 Stay connected with your games and friends
We're making it easier for you to stay on top of the changes happening to your games and who is playing what. One of things we know you love about Steam is being able to engage directly with your games as they evolve over time. The new library makes it simple to see not just if a game has been updated but, with the new events feature, what that update is and why you should boot it up and give it a shot.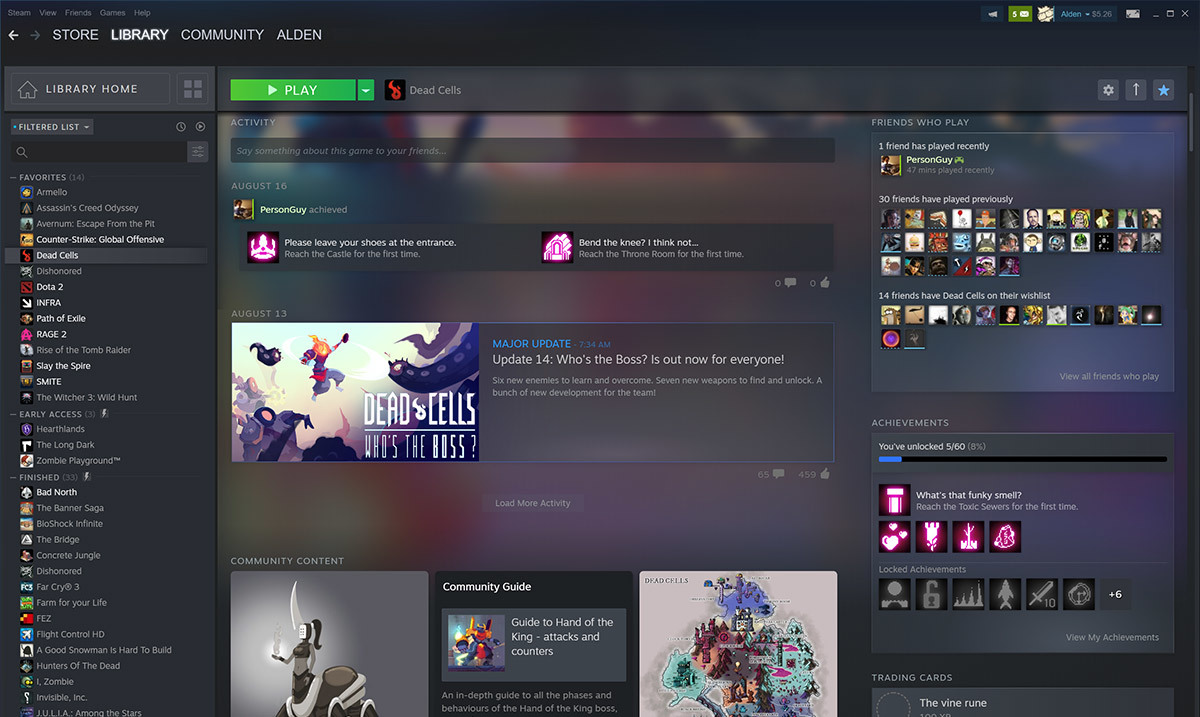 We're also making it easy to see what your friends have been up to and which games they are currently playing. You can find out what games your friends have been playing right on the library home page, and see what games they are currently playing from your games list. With all this new information, you shouldn't miss out on the tantalizing water-cooler conversation about everyone's weekend replay of Portal 2.
Stay in-the-know about your games with Events
Odds are, you've got games in your library that had incredible updates or limited-time events and you never even knew. Well, those days are over. We wanted to strike a balance between an in-library event feature that let you know about all the great things happening with the games you already own without bombarding you with notifications.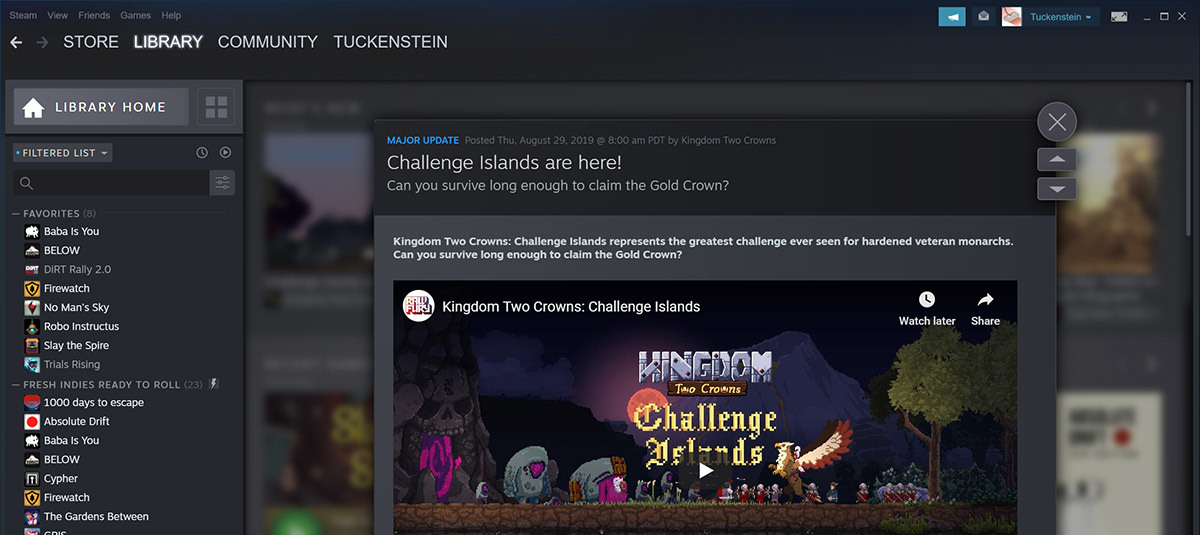 Showcasing these updates is valuable to players and also developers. If you're a dev, it hasn't been easy to let someone know that you've just shipped a big update to your game, especially if they've moved on to something else. Now it is. Starting today, developers will have access to all new event creation tools that will feed directly into the new library (you can read more about the new event tools here).
Not every event needs to be a big update, though. The new event tool gives you the ability to connect with players and share other things like a developer live-stream or a community challenge, or even highlight interesting fan art.
Stay tuned for more information
We're taking the first step today by giving developers access to new editor tools for events and announcements, as well as upgrading the events and announcements pages for players.
While we're putting the finishing touches on the new library you can follow the Steam blog for more updates and in-depth information about the new library before we open the public beta on September 17th.
-The Steam Team