Experimental Beta Updates & Risks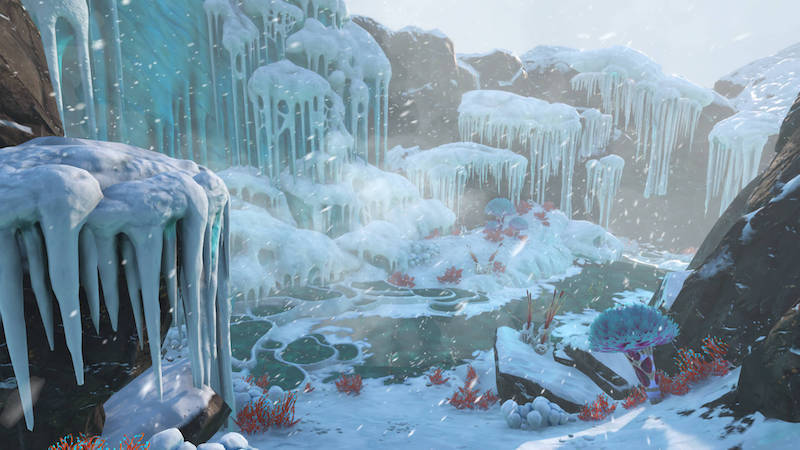 As part of Below Zero's journey through Early Access, there is an Experimental beta available on Steam for fans to play. It allows players to immediately get their hands on new biomes, tools, and creatures as soon as they are added to the game.
However, it is not without its risks. In fact, we are anticipating that an impending merge to Experimental might exhibit some of the below risks!
If you've opted to play Below Zero in Experimental, there are a few essential things that you need to know:
Here, there be monsters. And no, we're not talking about Chelicerate or Squidshark. Experimental means that you're playing Below Zero with near-daily updates. But that also means daily bugs. The kind that span from minor inconveniences to save file breaking. Which brings us to…
Don't get attached to your save files. In fact, if you're concerned about save files, we recommend avoiding Experimental all together. If you're looking to pour hours into perfecting your base, and exploring, collecting and crafting everything available, then opting out of beta is for you. In some cases, Experimental can and will corrupt your save files.
Your feedback is invaluable. Elements of Below Zero Experimental will break in some of the weirdest ways, and we rely on your help to pin-point and work on fixing them. We've even built a feedback tool directly into the game, so if you spot anything, go ahead and hit F8 and let us know what you've found!
If you are playing Below Zero on Experimental with a save file you want to protect, we recommend the following:
Do not open your Below Zero save file while in Experimental.
Wait until the next Early Access update.
Switch to 'NONE – Opt out of all beta programs' and allow latest update to download.
Open save file from step one and don't revert back to Experimental.
In the meantime, you can catch up to your progress points on a new file using Console Commands. The Below Zero Wiki is up to date with all of the current commands[subnautica-belowzero.fandom.com], and you can quickly find yourself where you last left off.
As always, we'd like to thank you for all of your support as Below Zero continues to move towards Content Complete. We couldn't do this without you!
Follow Below Zero development
You can find out about upcoming updates in all sorts of ways. Sign up to the Development Newsletter[unknownworlds.com] to receive word every time an update is released. Follow the Unknown Worlds and Subnautica: Below Zero Steam groups to get a notification on Steam. You can also:
https://store.steampowered.com/app/848450/Subnautica_Below_Zero/