My Friend Pedro: Going Bananas Never Looked This Flashy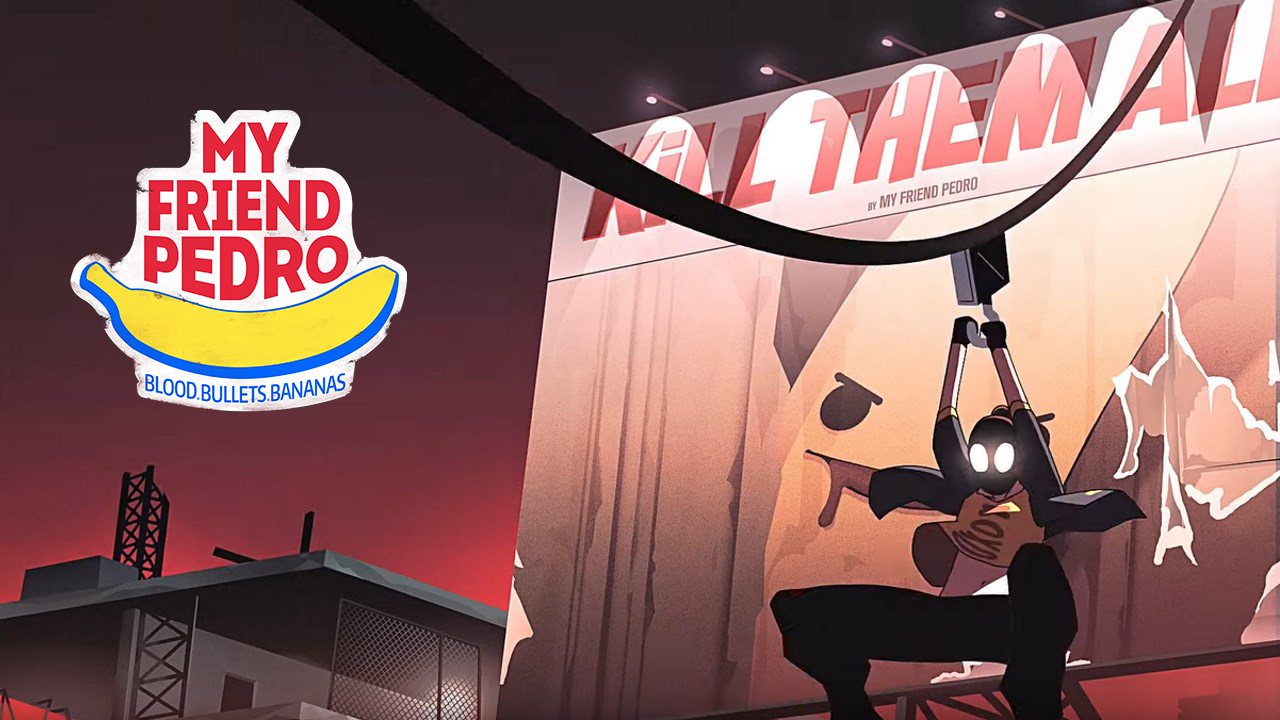 My Friend Pedro is a violent 2.5D sidescrolling shooter that trades logic for stylish gunplay and non-stop action. You play as a man who wakes up with no memories so you start taking advice from a floating banana, because why not?! Next thing you know, you're leaving piles of corpses everywhere you go.
---
---
The protagonist doesn't have a name, but he does have a great arsenal of weapons and moves to get the job done. He can jump in the air and against walls and even roll to traverse through levels. He also has access to a twirling motion that allows him to dodge bullets. And of course, he can also slow down time to make dealing with multiple enemies and those positioned in tricky places a lot more doable. Oh, he can also kick baddies and debris at short range, and shoot at two targets at once when equipped with dual guns.
You can see these moves in action in the trailer below:
And to get you even more hyped for the game, here's the flashy animated launch trailer:
In case you were wondering how the game has been received just a couple of days after it launched, here are a few facts that might help. Devolver Digital has announced that My Friend Pedro enjoyed the biggest launch the publisher has ever had on the Nintendo Switch. It also holds a "Very Positive" rating on Steam at the time of writing. It's also averaging around 80% on Metacritic at the moment.
My Friend Pedro is out now on PC and Switch.
---

The post My Friend Pedro: Going Bananas Never Looked This Flashy appeared first on AllKeyShop.com.