Spy Pengling Update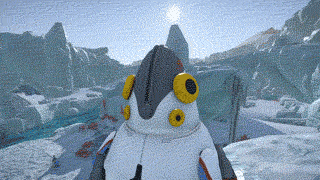 A new update is available for Subnautica: Below Zero Early Access. Build a Spy Pengling for remote research and documentation, encounter the mammoth Vent Garden, explore Tree Spires, and more. Check out the Spy Pengling site[unknownworlds.com] to learn more!
Spy Pengling community-requested feature
The towering Vent Garden
Tree Spires biome
New weather effects
Added ambient cold mechanics
Fabricator UI grid
Lilly Paddler creature for upcoming biome
Additional improvements and fixes
Subnautica: Below Zero Spy Pengling Update
Follow Below Zero development
You can find out about upcoming updates in all sorts of ways. Sign up to the Development Newsletter[unknownworlds.com] to receive word every time an update is released. Follow the Unknown Worlds and Subnautica: Below Zero Steam groups to get a notification on Steam. You can also:
Enjoy, and happy diving!
https://store.steampowered.com/app/848450/Subnautica_Below_Zero/