New update! Swing that axe!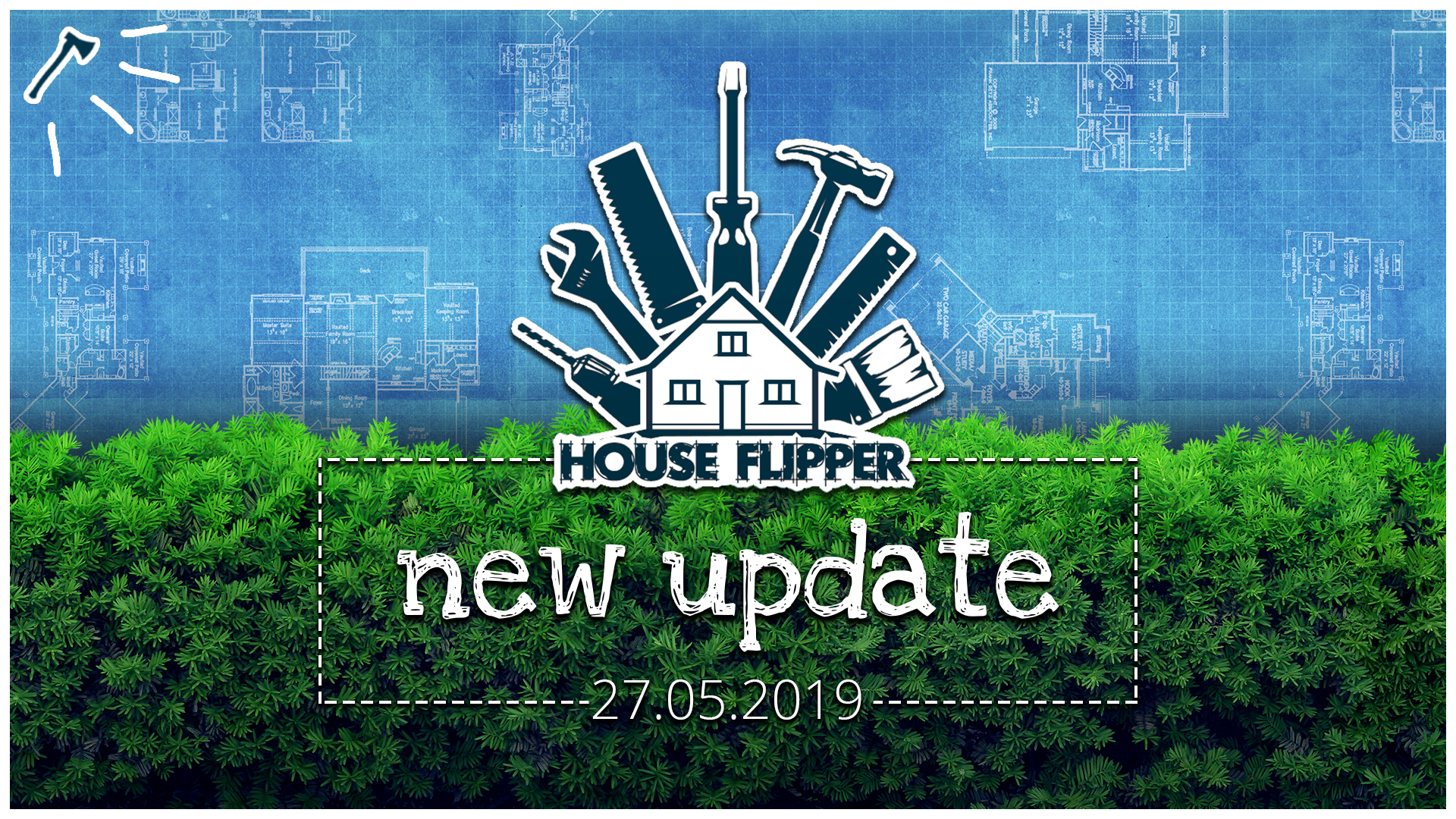 Our first update after Garden Flipper's release, and it's a big one!
Check out the patch notes:
House Flipper
New content
– Huckster's House floor panels (Dark Mahogany) are now available in the shop.
– New currency: Danish krone.
Changes
– If your save files become corrupted you will be properly notified from now on.
– Save backups count will now be limited. Excess backed up files will be deleted.
Bug Fixes
– All pictures and clocks can now be hung.
– Mini fridges (and some other objects) will make proper sounds.
– Supplied missing item variant names.
– New batch of sliding door sent to the shop. You should have no more trouble buying them.
– Few mechanisms were optimized.
Garden Flipper
New Content
– Two new mail orders.
– Frequently requested new tool: axe. You will now be able to cut down bigger trees.
– New fencing option: wooden rollborders. Available in three sizes.
– New wooden well for flowers.
– New plants (eg. tomato bush, strawberry, cherry tomato bush).
– Six variants for outdoor furniture.
Changes
– Gravel will now be way easier to spread.
– Pavement tiles and gravel can now be placed under any fence gate.
– Garden umbrella Nasofa is now taller.
– Improved water visuals.
Bug Fixes
– Gravel can now be spread freely in gardens placed above bunkers.
– Some translations are now corrected.
– Supplied numerous missing item variant names.
Happy Flipping everyone!