PC Gaming: This Week in Trailers (April – Week 4)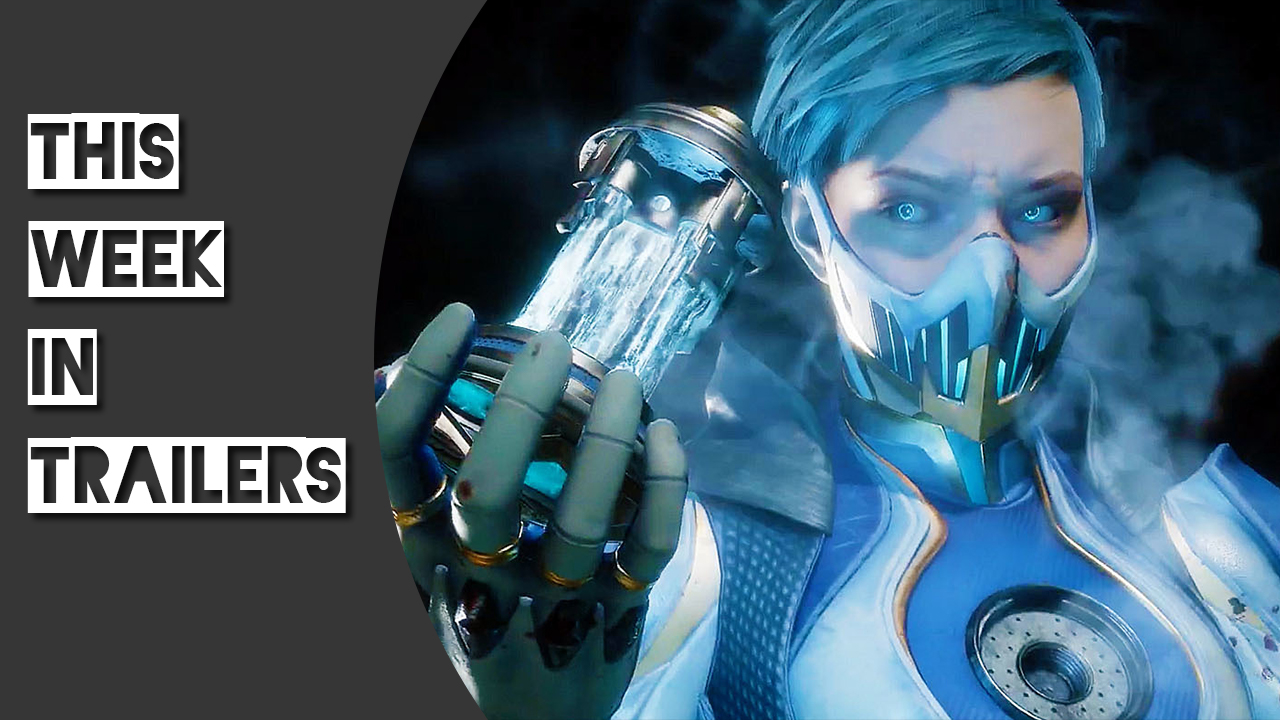 It's been an exciting week for PC gaming, with new games announced, new characters revealed, and a lot of other stuff keeping gamers hyped up. With that said, here's a look at this week's most notable trailers:
---
Mortal Kombat 11 — Official Frost Reveal Trailer
Just a day before launch, NetherRealm officially revealed the final character to complete Mortal Kombat 11's roster — Frost. This came as no surprise though as images and videos of Frost were leaked prior to the reveal. Still, her official trailer comes packed with a variety of icy moves both from her and Sub-Zero, with her fatality ultimately transplanting the latter's frozen brain and spine into a mechanical body.
---
Tamarin — Announcement Trailer
Rare, once considered to be among the top game developers in the world, has announced a new 3D platformer called Tamarin. As expected, the game is heavily-inspired by Banjo-Kazooie on the platforming side, but it also features third-person shooter elements akin to those in Ratchet & Clank. Hopefully, it doesn't suffer the same fate as Yooka-Laylee, a similar title that broke Kickstarter records but ended up releasing to mixed reviews.
---
Dark Future Blood Red States — Official Trailer
In case you weren't aware, Games Workshop is about a little more than just about Warhammer. In fact, Auroch Digital is adapting a post-apocalyptic vehicle combat tabletop from the publisher's catalogue called Dark Future into a videogame. You can check out how it translates in the trailer which, given their similarities, gives some very Mad Max-like vibes. The game launches on May 16th and can be added to your wishlist on Steam right now.
---
Project Winter — Launch Date Reveal Trailer
Project Winter, the multiplayer survival game with a twist, is finally leaving Early Access next month. Other Ocean Interactive has announced that the game is slated for a full 1.0 launch come May 23rd in a new trailer showing off the game's unique concept. 8 players are grouped together to build and survive. What makes Project Winter different is that one of the eight is randomly assigned to be a traitor out to kill the other seven.
---
Fortnite X Avengers Endgame Trailer
Epic Games is going all-out with its Fortnite X Avengers Endgame crossover. Not only will players be able to take on Thanos again, but they'll also be able to do it with the iconic weapons wielded by the Avengers themselves. The teaser showed off Captain America's shield, Iron Man's repulsor blasters, Hawkeye's bow, and Thor's Stormbreaker. Jump into the LTM now before it's over.
---
Madden 20 — Reveal Trailer: Face of the Franchise
EA Sports has finally revealed this year's Madden offering, Madden 20, which is set to launch in August. This year's instalment will feature Kansas City Chiefs quarterback Patrick Mahomes as the cover athlete. Mahomes was the 2018 NFL MVP and Offensive Player of the Year. As for the game itself, Madden 20 will introduce a new career mode call Face of the Franchise: QB1, which may be based on FIFA's The Journey.
---
League of Legends — Yuumi The Magical Cat Champion Trailer
League of Legends' latest champion is a spellbook-riding cat who with a penchant for powerful spells. Yuumi plays the role of support and can attach herself to allies, making her untargetable except by towers and adding new effects to her abilities. Riot is still tweaking her numbers but she'll be available on the beta servers come April 30th. She'll be added to the roster for real on May 14th.
---
A Plague Tale Innocence — Uncut Gameplay Trailer
A Plague Tale Innocence is one game that you should keep in your radar, if only for it being very different from everything else in the market right now. If it's the first time you're hearing about the game, the eight-minute uncut gameplay Focus Home Interactive released this week should give you a good idea of how its puzzles will play out in-game. Also, there's a very gripping tale between two estranged sibling that should keep you hooked.
---
And that's it for this week's collection of trailers. Make sure to check back with us next week for more on the latest in game trailers. Cheers!
---
ALSO ON ALLKEYSHOP NEWS
---
 

This week in trailers was a varied one for PC gaming. Check out the most noteworthy releases in this week's collection by reading on.
---

The post PC Gaming: This Week in Trailers (April – Week 4) appeared first on AllKeyShop.com.