PC Gaming: This Week in Trailers (April #2)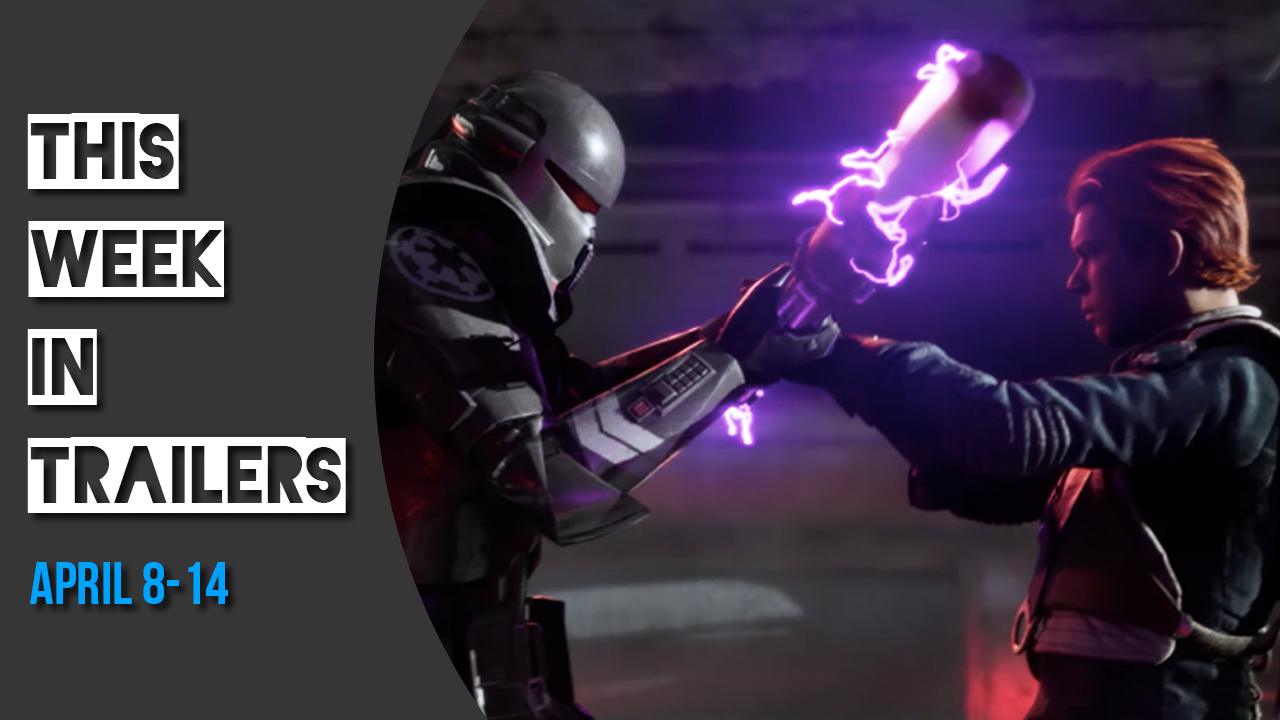 The second week of April saw some pretty exciting trailers, including one that a lot of Star Wars fans have probably been anticipating for a long time. Here are some of the most notable trailers released this week:
---
Starpoint Gemini 3 — Official Gameplay Trailer
Little Green Men Games showed off some gameplay for the upcoming Starpoint Gemini 3 in a new trailer. At this time, we still don't know when the open-world (open-space?) singleplayer action RPG will be launching, but for now, you can check out some thrilling space dog fights to get yourself even more hyped.
---
Surviving Mars Green Planet — Announcement Trailer
---
Paradox teased the upcoming Green Planet expansion for Surviving Mars this week. After colonizing the Red Planet, players will now find themselves terraforming its hostile environment into something habitable for humanity. Be careful though, as the drastic changes you make could bring their own consequences.
---
Rocket League — Rocket Pass 3 Trailer
---
Psyonix will be releasing its latest Rocket Pass on April 17th and they showcased some of the included rewards in a new trailer. The free version will bring 20+ rewards while those who get the premium version can earn up to 70 unique rewards, including a brand new battle-car.
---
Fade to Silence — Story & Gameplay Trailer
---
Black Forest Games' action RPG Fade to Silence is leaving Early Access on April 30th and their raising hype for its launch with a new trailer. The game has been in Early Access since December 2017 and promises new content, features and the missing parts of the story when it finally goes into version 1.0.
---
RAGE 2 — Everything vs Me Trailer
---
id Software has been relentless in releasing trailers for RAGE 2. This week alone, they released no less than 3 trailers for the game. Above you'll see our favourite — a trailer that reminds would-be players that almost everyone and everything they meet in the wasteland is out to get them.
---
World War Z — Launch Trailer
---
Although World War Z is launching next week, Saber Interactive just couldn't wait to release the game's launch trailer. It's more of the same, so it only serves to remind us of the great features players can expect when they boot up the game for the first time and see their first hundreds-strong horde.
---
Mortal Kombat 11 — Official Kitana Reveal Trailer
---
After confirming she'll be returning to Mortal Kombat 11 in a TV spot, NetherRealm finally gave Kitana a proper reveal trailer. Here, we get to see some of her fancy moves, although her Fatality is kind of meh. We also see some moves from D'Vorah, who serves as Kitana's opponent in the trailer.
---
Star Wars Jedi Fallen Order — Official Reveal Trailer
---
After years of withholding details, EA and Respawn have finally given the world its first peek at their upcoming singleplayer Star Wars action-adventure game, Star Wars Jedi Fallen Order. It shows protagonist Cal Kestis, a Padawan of the Jedi Order, as he tries to keep hidden after the events of Episode 3.
---
And those were the more noteworthy trailers to come out this week. Check back with us next week for another great rundown. Cheers!
---
ALSO ON ALLKEYSHOP NEWS
---
 

This Week in Trailers: Here's a look at some of the most notable trailers released this week for PC games. Check them out here.
---

The post PC Gaming: This Week in Trailers (April #2) appeared first on AllKeyShop.com.