Patch 1.0.4 Is live!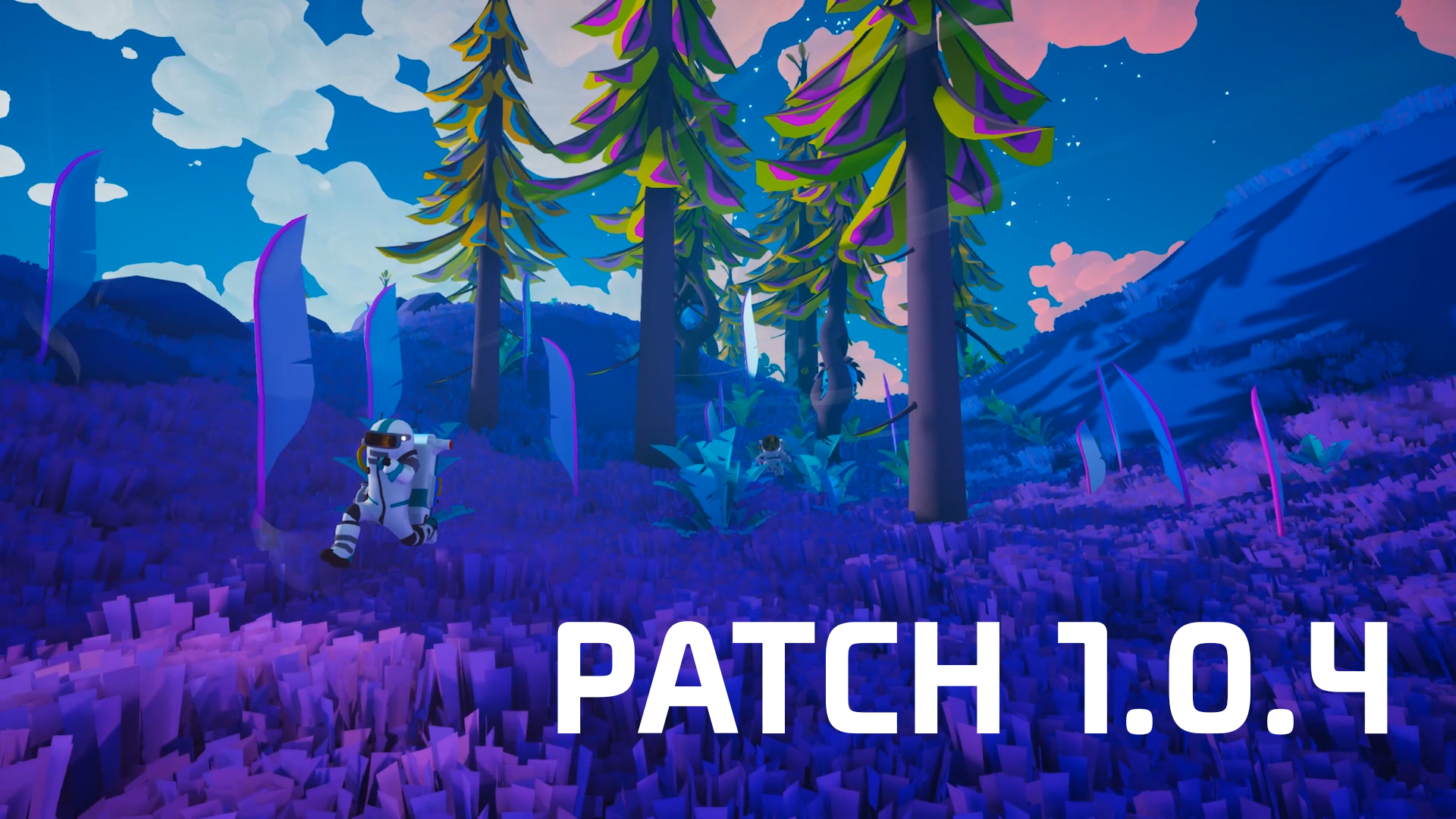 This is a patch that includes a handful of fixes to improve overall stability before the weekend.
[AS-6140] – Fixed an issue that would cause game audio to play through Oculus Tray Tool if it was running rather than speakers or headphones.
[AS-6138] – Reduced the number of times the game pings our backend service with Achievement progress. This is a speculative fix to the ongoing issue of Retro Suits not appearing for some Early Access / Game Preview players, which is caused by a failure of the service to properly retrieve your account inventory.
Made some targeted performance optimizations in the Terrain and Multiplayer systems.
[AS-6131] – Put guards around the most commonly occuring low-level crash, improving overall stability of the game.
Fixed a crash that would happen if speedy players attempted to open the catalog before their Astroneer had fully spawned in the world.
Fixed a rare, but annoying crash that would occur if a player deformed terrain then quickly exited the game, preventing the game from saving their terrain changes properly.
KNOWN ISSUES
Client desync and performance drops on all platforms. We are working hard to address this issue, it is at the top of our list with all of the other optimization we are currently doing.
Exiting Tractors will sometimes cause clients to catapult into space and subsequently suffocate.
Vehicles will sometimes not respond to input, causing repeated enters and exits before resuming normal operation
Some modified terrain nodes will sometimes lose collision, causing players to quicksand into them.
Retro suit will sometimes be unselectable for some players.
Crashing on loading before the start menu
No QOL for accessibility. We are working through a potential timeline to add QOL features for accessibility like colorblindness, mouse acceleration, and rebinding of all keys. We will release that timeline as soon as we are complete!
We are working furiously to get through these and many more issues! Please keep the bug reports coming in so we can continue to prioritize. Thanks!