Resident Evil 2 Review Round-Up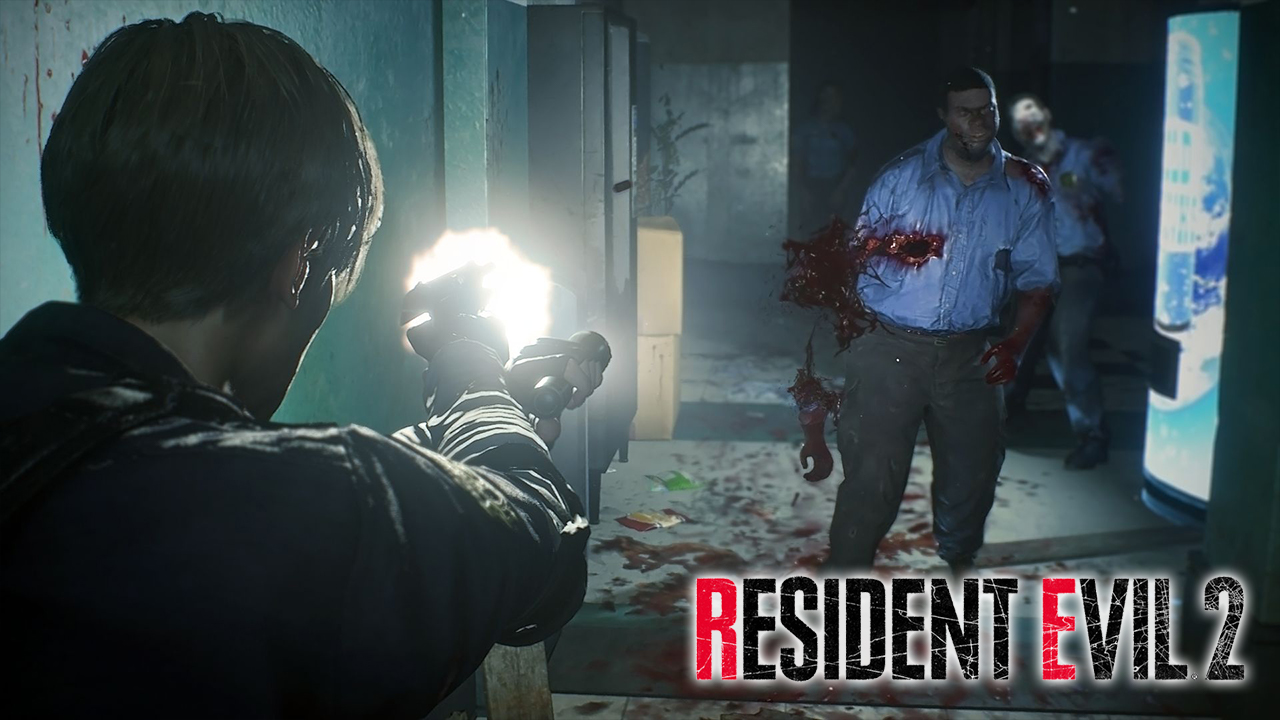 Tomorrow marks the arrival of what most gaming fans hope to be the dawn of true horror survival's revival. And, if you're still not excited with everything we've seen so far of the Resident Evil 2 remake, with the demo and all the trailers and screens, then THIS might finally get you on board the hype train. Let's check out just what the critics have to say about Capcom's updated version of the fan-favorite classic.
---
---
"…This is pretty much the ultimate refinement of the classic Resident Evil formula—but with the added intensity of RE4's slick, dynamic over-the-shoulder combat. The result is a game that is comfortably among the best in the series, and a thrilling survival horror experience in its own right. It's not as surprising as RE7, but as an evolution, and a celebration, of vintage Resident Evil, you couldn't ask for much more."
– Andy Kelly
---
"Resident Evil 2 is not only a stellar remake of the original, but it's also simply a strong horror game that delivers anxiety-inducing and grotesque situations, topping some of the series' finest entries. But above all, the remake is an impressive game for the fact that it goes all-in on the pure survival horror experience, confidently embracing its horrifying tone and rarely letting up until the story's conclusion. Though Resident Evil 2 has its roots firmly in the past, it reworks the familiar horrors into something that feels brand new and all its own."
– Alessandro Fillari
---
"When all is said and done – despite a few cuts – the question remains as to whether it's worth it. Thankfully, Resident Evil 2 feels as complete as ever, perhaps more so than the last release of Resident Evil 7. Each of the campaigns takes about six to eight hours to complete, perhaps even more if you're going into the game completely fresh to the experience. Many would ask if it was worth playing through with both characters – and I say absolutely."
– James Mitchell
---
"Oh the things I yelled out when the Resident Evil 2 Remake dropped a zombie on me from the ceiling. Who puts zombies in the ceiling? I'm also sure I developed an entirely new dimensional plane of swearing at several points. This lovingly-crafted remake perfectly recaptures what made the original great, which is mainly putting you in a small room with too many monsters and not enough bullets; seesawing from tense exploratory poking through dark blood stained corridors one minute, to oh so much screaming and flailing the next."
– Leon Hurley
---
"Ultimately, the Resident Evil 2 remake is a reminder of how beautifully crafted survival horror games were in their heyday. From a terrifying orphanage to the festering sewers beneath the city, the feel of the action is always perfectly matched with the aesthetics of the setting. The rhythm, gradually building from many minutes of quiet exploration and puzzle-solving to gigantic, pulverising boss battles, is exact and beautiful, like some monstrous Wagner opera."
– Keith Stuart
---
"Over the years, Capcom has experimented with several different approaches to Resident Evil, but this is one approach I hope gets revisited. Resident Evil 2 not only looks great, it plays well, and it forces you into a series of dark encounters that are a total rush. Resident Evil is finally running on all cylinders."
– Ben Reeves
---
And there you have it! It seems that critics agree that the remake is not only a great re-imagining, but a excellent game all on its own. If you're a fan or either old school survival horror titles or even the more recent offerings, this is one masterpiece you probably won't want to skip.
Resident Evil 2 launches on February 25th for PC, Xbox One and PS4.
---
ALSO ON ALLKEYSHOP NEWS
---
Resident Evil 2 is just about ready to launch. If you haven't pre-ordered yet, here's a look at the game's different editions and bonuses.
---

The post Resident Evil 2 Review Round-Up appeared first on AllKeyShop.com.