THE DIVISION UNDERGROUND PHOTOSHOOT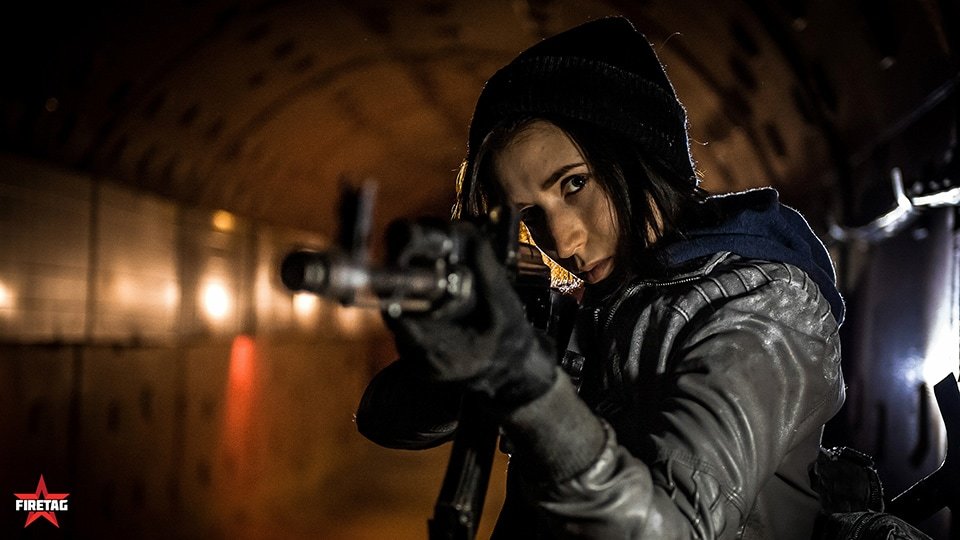 Agents!
The Division cosplay community surprises us every single day with their creativity, dedication, and passion outside of the game. We recognize the level of hard work and fine detail that go into producing this content, and we are always blown away with the results. Today is no exception as we have a special community feature to share with everyone. We are venturing inside an authentic underground bunker with cosplayers Denis Gusev (Goose) and Danilina Mariya (Kenga) to showcase one of the most ambitious Division-inspired photoshoots yet!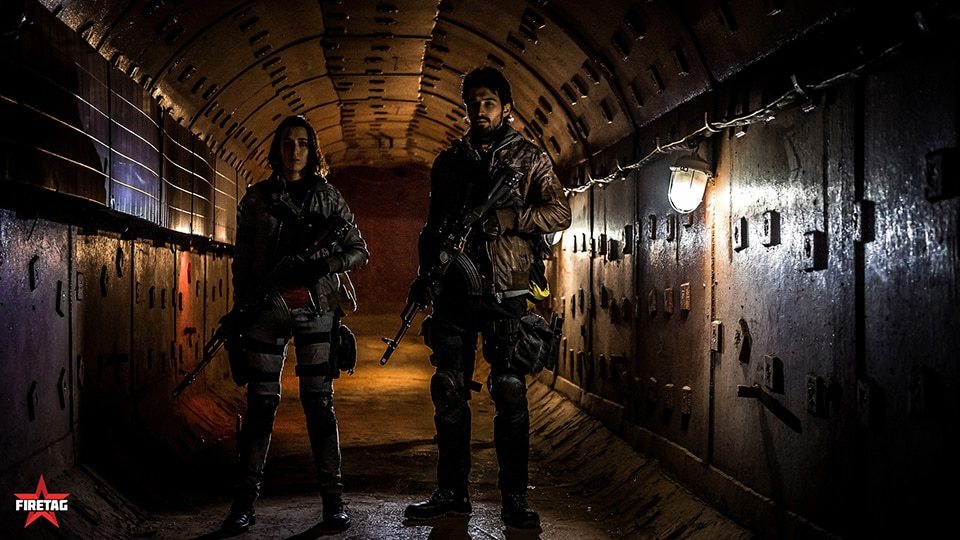 THE COSPLAYERS
Goose and Kenga are a unique pair of cosplayers from Moscow, Russia! Beginning his adventure into cosplay in 2014 as Watch Dogs' Aiden Pierce, Goose sought to improve his skills while attending more conventions. For Kenga, the adventure began a year later—taking her first steps into cosplay in 2015 as Skyrim's Azura. Fast forward to 2017's IgroMir Expo where Goose and Kenga kicked off their first Division Agent cosplays that definitely caught our eye once or twice! With only two years of cosplay under their belts, we cannot help but admire the work put together by these two.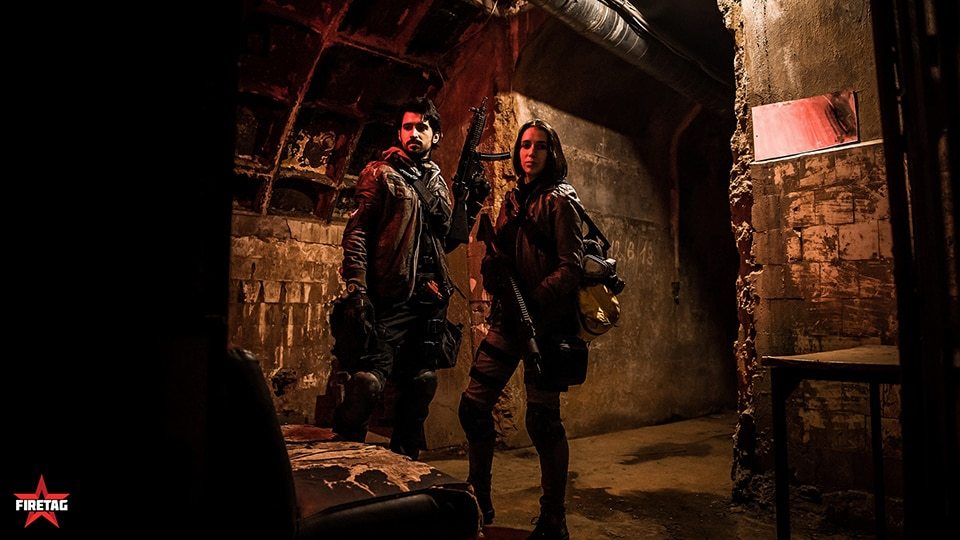 THE COSPLAY
Anyone who actively cosplays knows the final product does not happen overnight. For Goose and Kenga, it is fine attention to the details that make or break cosplays, and we cannot agree more. The team has decided to tackle a more gritty perspective on the traditional SHD Agent with dirt, bruises, and scratches to simulate a ware-and-tear on the gear itself. Generally speaking, the final cosplays were the result of seven months of labor-intensive work, but upgrades and improvements are an ongoing process. Elements were always subject to change—Goose's sunglasses or Kenga's tool pouch to name a couple—until the two were proud of the result. We certainly are!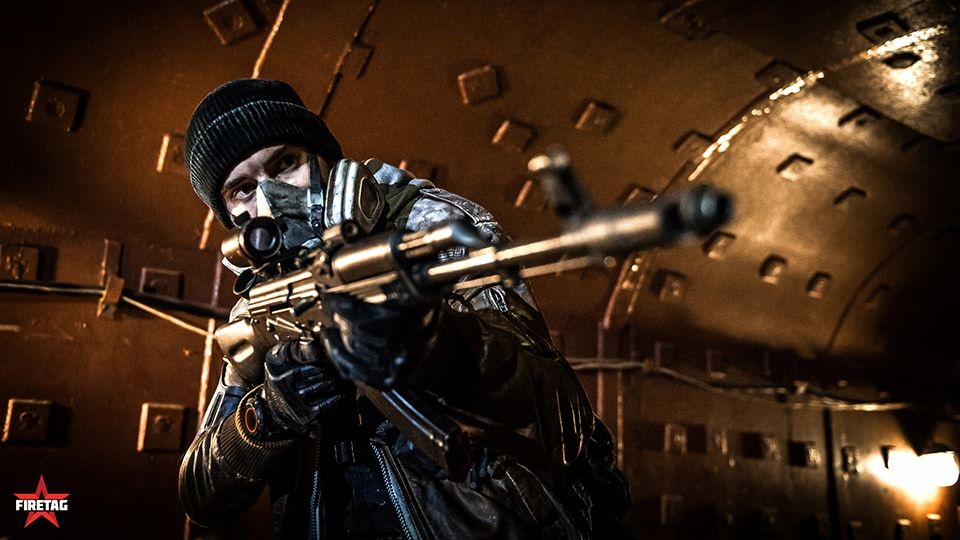 THE BUNKER
Access to a legitimate underground bunker is not a common resource, unless you are in contact with Sergey Masterkov and Nikita Karpaev from Firetag[www.instagram.com]—one of the most authentic combat simulation experiences available. Utilizing infrared impulses to register eliminations over combat rounds, Firetag is the closest you can get to military combat. These simulations need a playground as authentic as the game itself, and what a better setting than the underground bunker!
"AFTER A WHILE I SAW NEWS ON SERGEY'S PAGE THAT THE FIRETAG TEAM NOW HAS ACCESS TO A REAL UNDERGROUND BUNKER, AND I SAW THE FIRST PHOTOS FROM THIS BUNKER HE MADE. PEOPLE SHOOTING BLANKS IN THE DARK AND THESE MUZZLE FLASHES! I FELL IN LOVE WITH THEM AND MY MIND STARTED WORKING ON IDEAS."

– DENIS GUSEV
Nikita granted Goose and Kenga a pass to access the bunker for their cosplay, and it could not be a better fit. Dark corridors, tight choke points, and multiple cover options are reminiscent of The Division's first DLC—the Underground. Grant us a pass and we will meet everyone on the field for a game or two.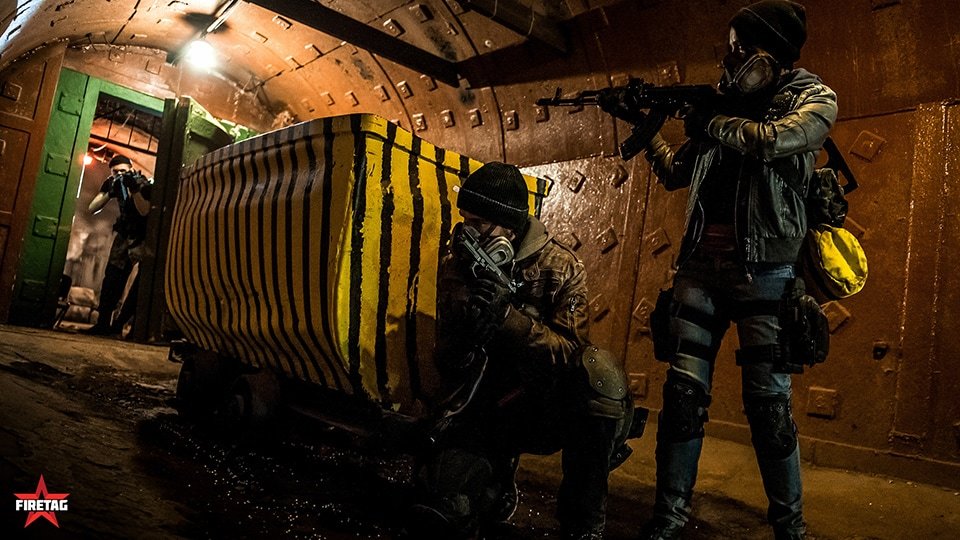 CONTRIBUTORS
Goose and Kenga made sure to give credit to all of the folks over at Firetag for making the photoshoot possible. From photographers to extras to prop suppliers, a huge thanks goes out to Nikita Karpaev[www.instagram.com], Sergey Masterkov[www.instagram.com], Roman Nikonov[www.instagram.com], Katya Zhukovskaya[www.instagram.com], and Dmitry aka Skif[www.instagram.com]. We would not have these badass shots without everyone!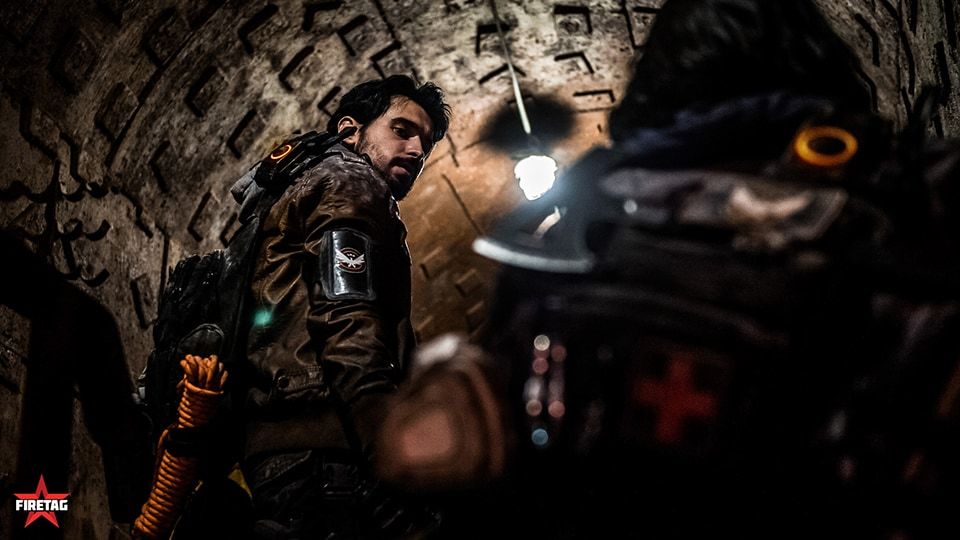 A final thank you goes out to Goose, Kenga, and the rest of the Division cosplayers for participating in the community. We enjoy your work as much as you do!
Until next time,
/The Division Dev Team