Total War Warhammer 2 Curse of the Vampire Coast DLC Out Now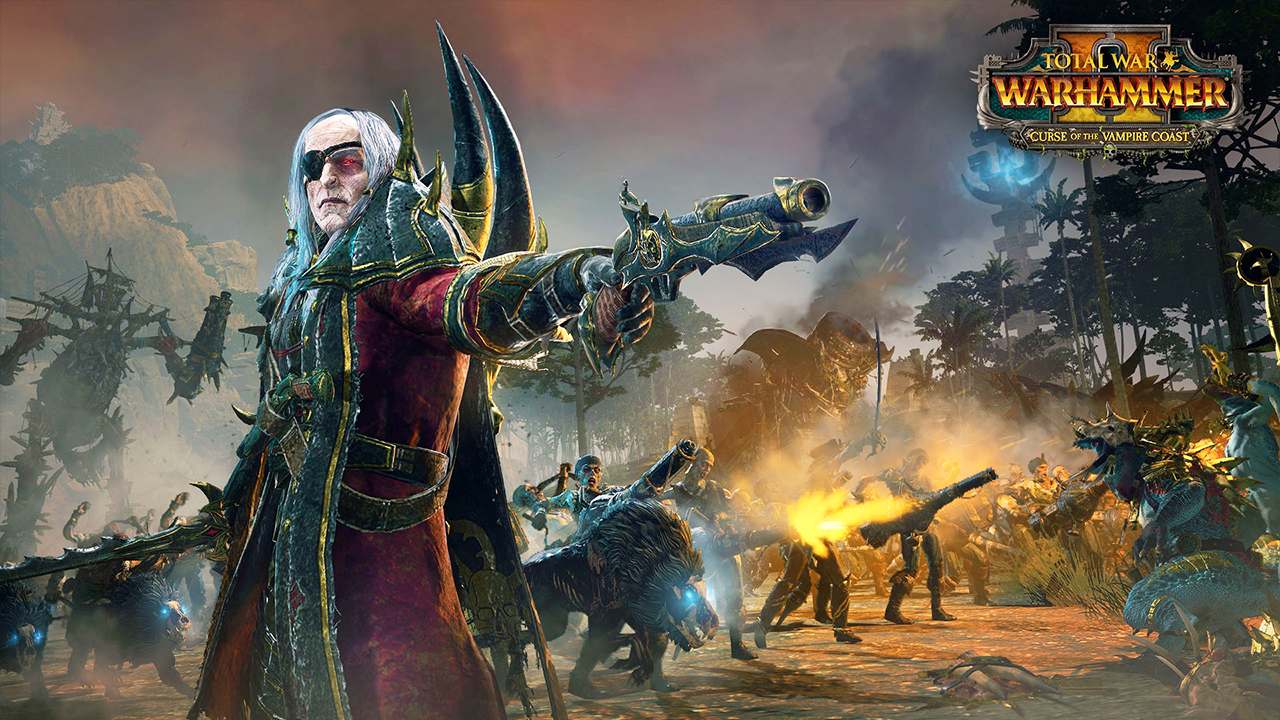 The latest DLC campaign pack for Total War Warhammer 2 has dropped. Dubbed as Curse of the Vampire Coast, it adds the Vampire coast as a playable race to Creative Assembly's hit fantasy turn-based strategy and real-time tactics hybrid game.
---
---
Although labeled as a campaign pack, Curse of the Vampire Coast does not add a mini-campaign. Instead, it focuses on expanding the titular race with a host of new content including a full set of legendary lords.
Here's a summary of the additions from Creative Assembly's description:
4 new Legendary Lords
New School of Magic: The Lore of the Deep
A suite of all-new campaign mechanics
Unique upgradeable ships for each Legendary Lord
Eight new Regiments of Renown
Unique tech tree unlocking four unique Vampire Coast Lords
Reward your undead Admirals with new Fleet Office Roles befitting their loyalty
New roster: command towering constructs, ghastly pincered sea-beasts, ghoulish horrors and musket-wielding piratical zombie hordes in battle!
Vampire Coast factions are playable in the Eye of the Vortex and Mortal Empires campaigns. They are not involved with the race for the Great Vortex however; they have agendas of their own…
You can also check out the game's reveal trailer below for a peek at what's in store when you purchase the add-on:
Total War Warhammer 2 Curse of the Vampire Coast is out now on PC.
---
ALSO ON ALLKEYSHOP NEWS
---
Total War Warhammer 2 Rise of the Tomb Kings has just released a new Let's Play video featuring gameplay from one of the new head-to-head campaigns.
---

The post Total War Warhammer 2 Curse of the Vampire Coast DLC Out Now appeared first on AllKeyShop.com.