Weekend Event – Double High Value Target Rewards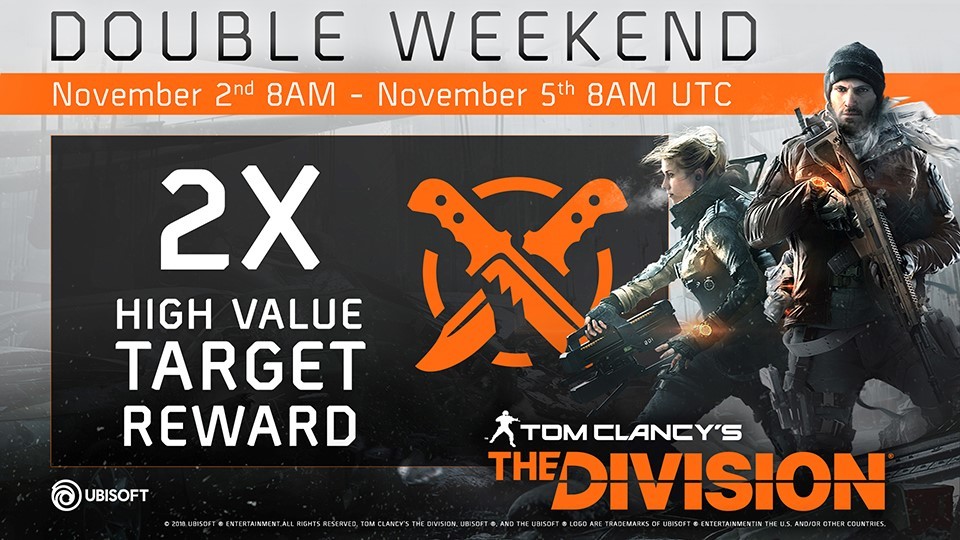 Agents,
This weekend there will be an in-game event where players will receive twice the normal amount of rewards for High Value Targets.
Starts at: November 2nd, 08:00 AM UTC
Ends at: November 5th, 08:00 AM UTC
As a reminder, High Value Target contracts are acquired from the Daily and Weekly HVT Officers in the Terminal. Each contract requires Target Intel to get started, which players can earn through Search and Destroy missions obtained at Safe Houses. The greater the Intel cost for the contract, the deadlier the operation.
Eliminate those targets!
/ The Division Team