Boon of the Horadrim Sweepstakes
Season 15 in Diablo III is going strong, with a Double Horadric Cache buff that lasts all season long!
In addition to this helpful buff, we're sweetening the deal for players by giving away Diablo III-themed gaming devices. Read on to learn how you can score one.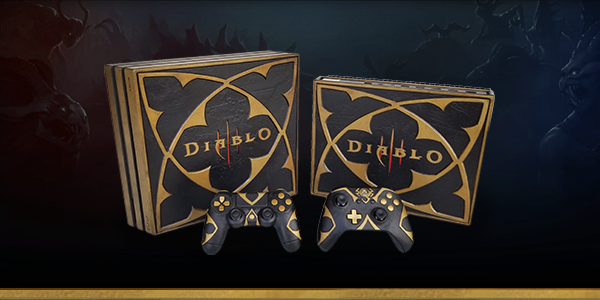 Starting today, we're giving away one PlayStation® 4 Pro and one Xbox One® X, each of which is themed around Kanai's Cube, the powerful Horadric artifact! They'll each be given away in separate Twitter posts; entering to win is as easy as retweeting the post featuring the device you'd like to own. The deadline to send your retweets is 08:59 CEST on October 18, 2018.
Link to the PlayStation® 4 Pro tweet
---
For the official sweepstakes rules, click here. Good luck, and enjoy the rest of Season 15!