PC Building Simulator Update v0.8.8 – Steam Trading Cards are now live! Plus plenty of bug fixes.
Hello PC Builders,
Steam Trading Cards for PC Building Simulator are now live! We are pleased to finally have these active for players to start collecting, here is a sneak peek of a couple of our favourite trading cards!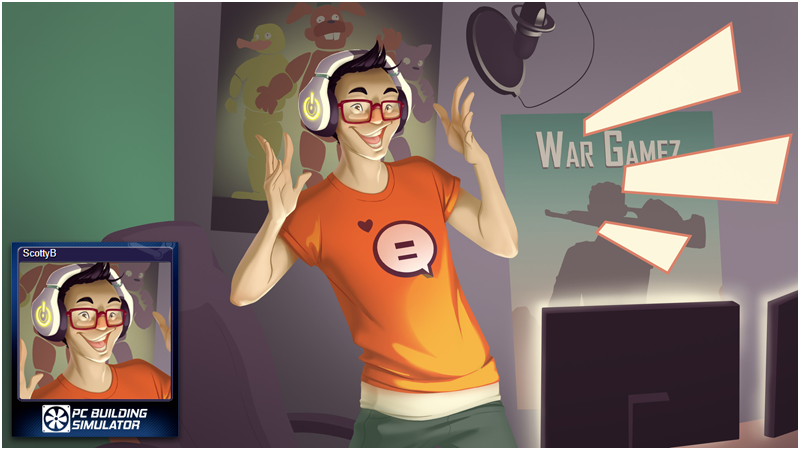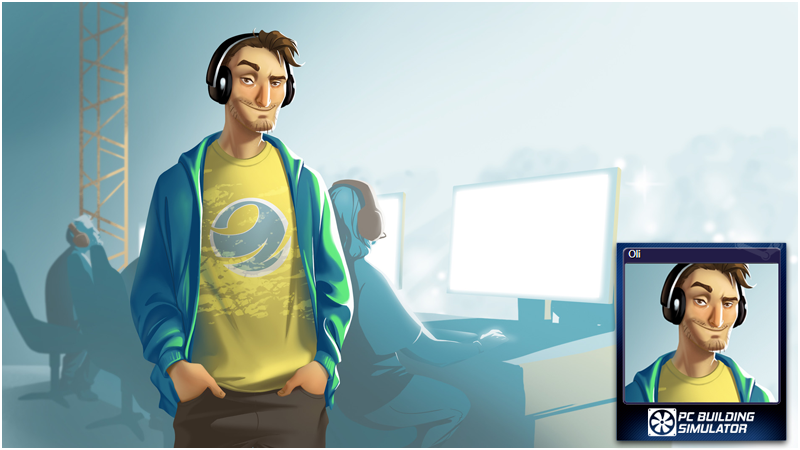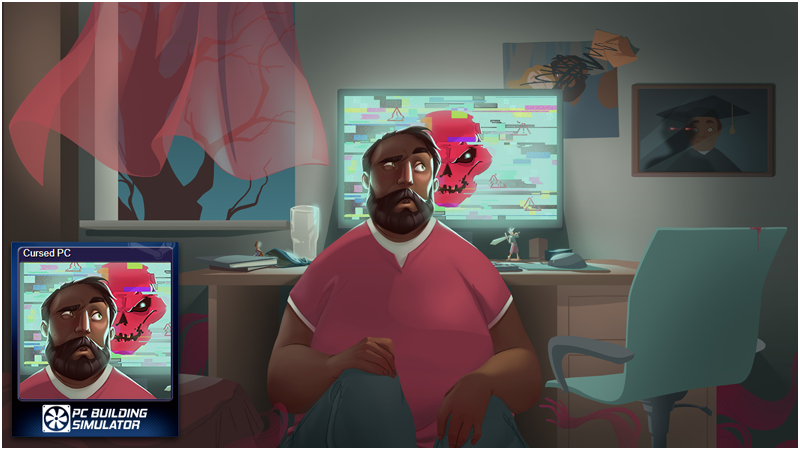 There are 8 different cards in total as well as the usual badges, emoticons and profile backgrounds to collect.
This update also includes a whole batch of bug fixes.
Full Patch Notes:
(Please note that fixes for career jobs will not apply until a job/PC is generated, if you have a PC with an issue in these notes please discard that job and the next time the fix will apply)
Save games are now stored by Steam ID so that multiple accounts on the same machine do not overwrite each other.
Fixed a bug that meant you could no longer break a CPU via raising the voltage too high during overclocking.
Fixed an issue where both HDDs and SSDs could occupy the same slot in the Fractal Design Define R6.
Fixed an issue that caused some job PCs to arrive without any CPU cooler.
Fixed an instance where a front mounted AIO coolers tubes would clip through the NZXT H700i cable management bar.
Fixed being able to remove the PCI slot bracket on the Raijintek Paean when GPUs were installed.
Fixed an issue on the Raijintek Thetis that stopped dual GPUs from working correctly.
The hotkey should now actually work to hide the UI for better screenshots!
The default key for this is now 'H' but it can be changed in the key bindings screen.
Fixed the NZXT H500 (White) so it has the correct white panels.
Removed the top radiator slots for the NZXT S340 Elite series of cases as they do not support these in real-life.
Adjusted the air flow stats of the ARCTIC Freezer 33 eSports ONE and Freezer 33 eSports Edition.
Fixed some issues with the wrong SLI bridges appearing.
Fixed the reverse side of the PSU shroud being transparent on the NZXT S340 Elite.
Fixed the CPU socket on the NZXT N7 Z370 motherboard.
Fixed a bug that caused AIO CPU coolers to generate inside HDD bays on the Cooler Master MasterCase Maker 5t.
Fixed the misaligned F2 button prompt on the Bios screen in non-English languages.
The key binding screen will now update when connecting a controller after the game has started.
Thanks as always to everyone providing us the extra detail and save games for some of these issues, it makes it so much easier to find the cause and get them fixed.
Happy Building and collecting!
The PC Building Simulator Team