Subnautica: Below Zero Original Soundtrack Released
The
Subnautica: Below Zero Original Soundtrack
is out now!
Composed by Ben Prunty[www.benpruntymusic.com], the soundtrack features 54 remastered and expanded tracks, which includes four bonus tracks. It totals two hours and 25 minutes, and is available to purchase for $9.99 USD.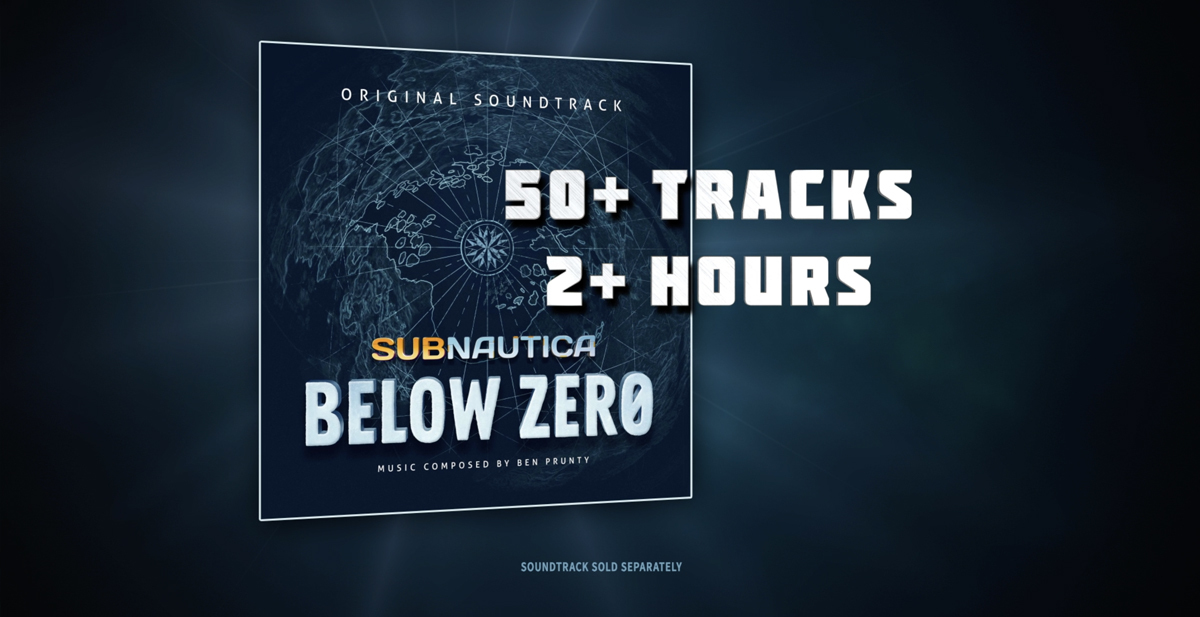 Also, for the first time, the original Subnautica soundtrack is available to purchase from Steam.
To make the soundtrack more readily available, we've moved the soundtrack from the game itself to additional content. If you already own a copy of Subnautica on Steam, you will automatically be credited with a free copy of the soundtrack to download. You can find and download this directly from the game listing in your Steam Library.

Additionally, for the next seven days, any purchase of Subnautica on Steam will also come with the soundtrack. After that, it will be available to purchase for $9.99 USD.
We hope that you enjoy listening to the Below Zero soundtrack as much as we enjoyed working with Ben Prunty to help bring the world of Planet 4546B to life.
https://store.steampowered.com/app/848450/Subnautica_Below_Zero/