House Flipper: Pets DLC is REAL!
Hey Flippers,
we're happy to announce our new collaboration with Frozen Way.

It's almost two years after the release of House Flipper and the game is still growing! It's been sold in millions of copies and it reached for VR version – and now Frozen Way and Frozen District are collaborating over Pets DLC, which will definitely please every pet-lover out there!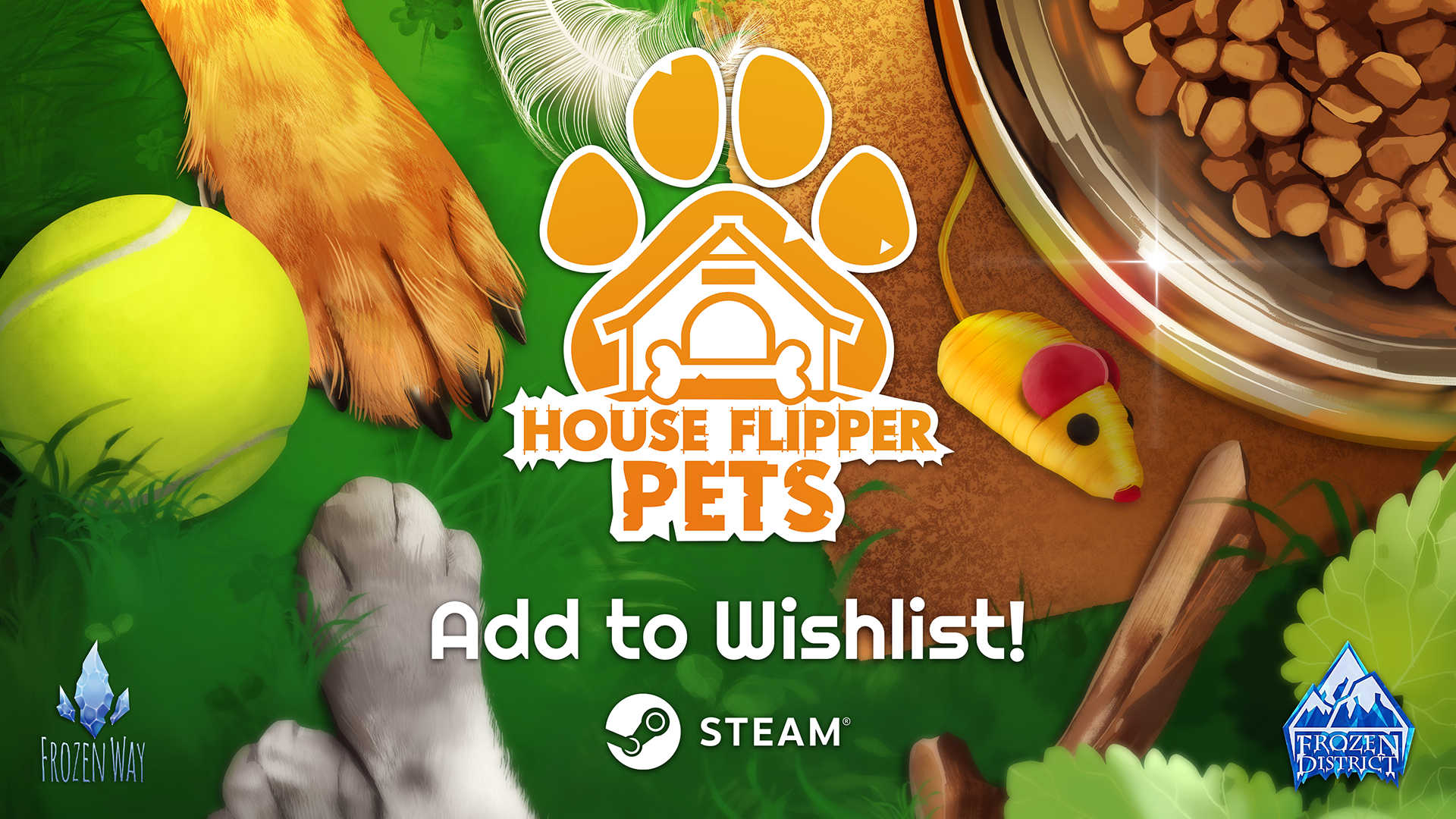 House Flipper universe will be joined by someone very special. The players will be able to adopt a dog or a cat representing one of ten most popular breeds out there – Cozy Village and it's, well, cozy atmosphere will become your brand new hometown.
https://store.steampowered.com/app/1569190/House_Flipper__Pets_DLC

All the best,
House Flipper Team