It's celebration time! – The Hat Day!
Today's January 15th, which means it's time to celebrate the National Hat Day!
One of our developers created a celebrational item just for you – feel free to put Fancy Fez by Fency Fez on the shelf, bookcase or basically wherever you want – you're the narrator of this story!

Check out the changelog:
New content:
– Let's celebrate the Hat Day! – Added a new item to the shop (guess what it is!)
Changes:
– Some tiny changes in the tablet shop categories.
Fixes:
– The "Whole Family" achievement should now work as intended.
Garden DLC:
Fixes:
– The axe got a bit dull so we've sharpened it for you – you can cut down all the trees!
HGTV DLC:
Fixes:
– The graphic bug on the ceiling of the "House with a sea view" property is now gone.
Also, we wanted to thank you all for the amount of support you showed us since we've released the workshop. You've already uploaded nearly 2 000 items and still counting – we can't thank you enough and that's exactly why we're featuring some of your designs in our weekly showcase. Check it out on our Social Media: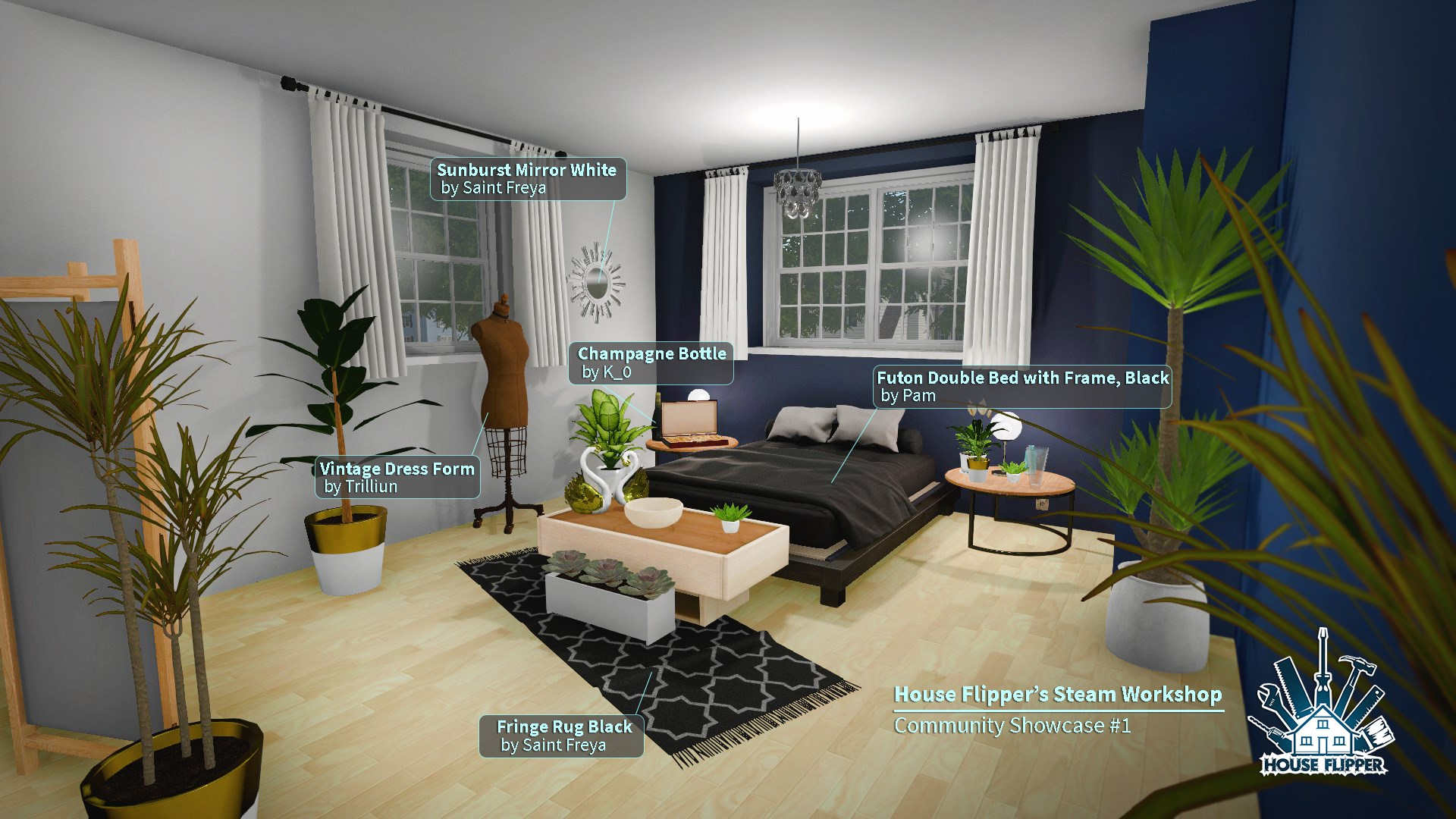 [www.facebook.com]