The Biofuel Obtainment Operation (B.O.O) Update is live!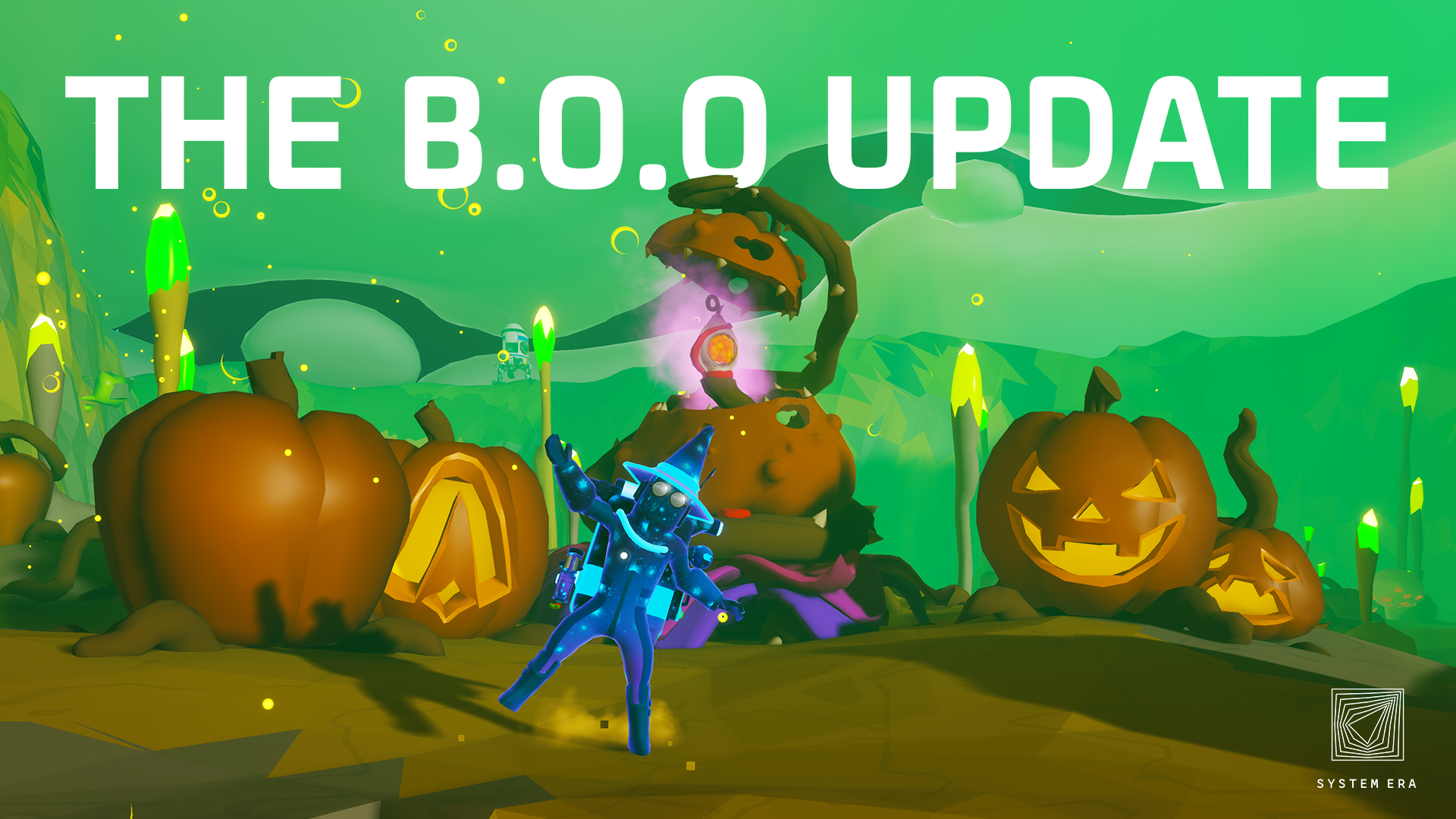 Players on all platforms should receive this update today, October 19th 2020!
Updates
EXO Biofuel Obtainment Operation
New plant species have been detected on Atrox which are capable of generating potential biofuels from other flora. This species – designated "Cauldrangea" – appears to only appear for a short period of time. Beware that these Cauldrangea are protected by new dangerous Hazards.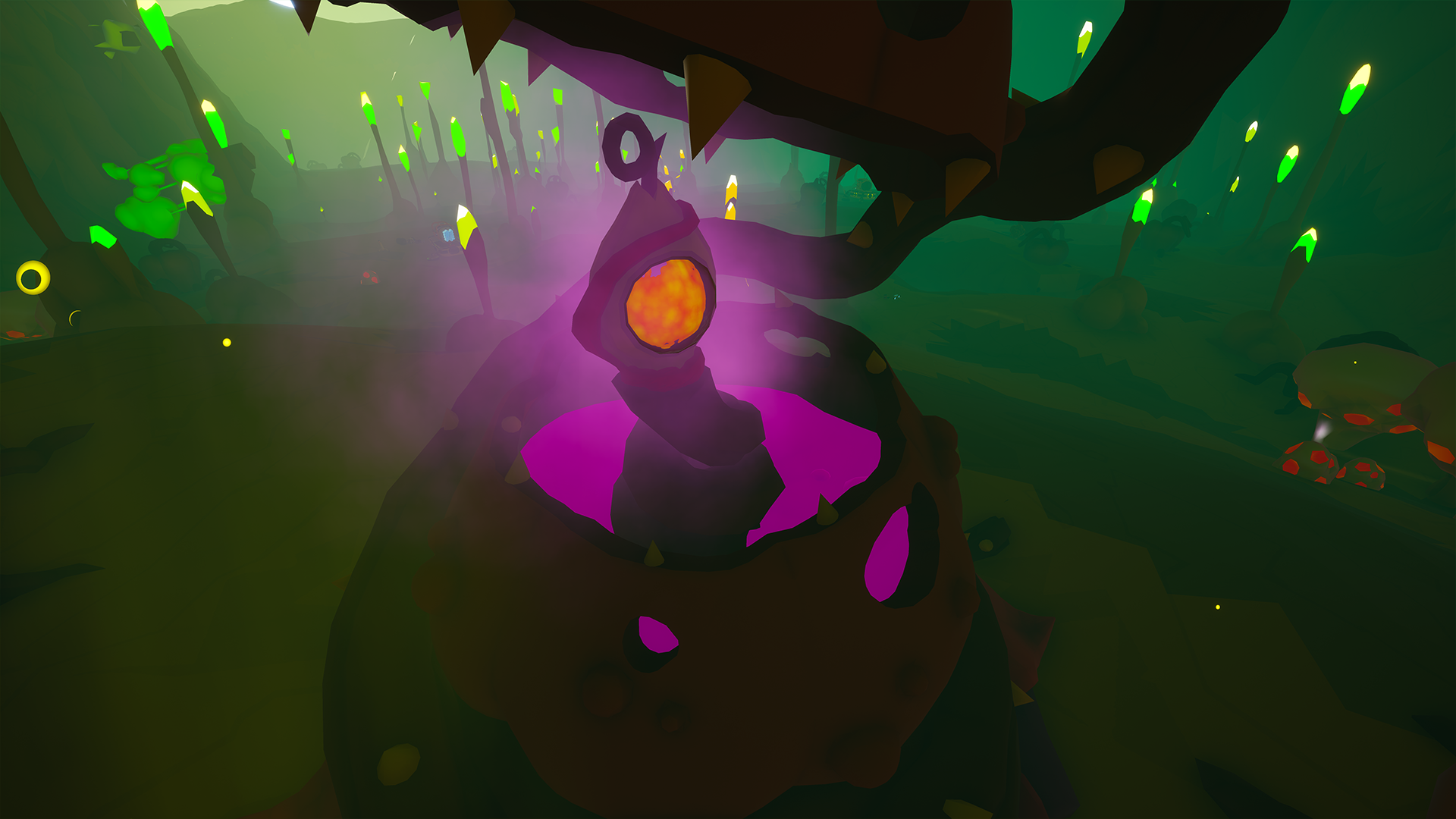 Astroneers are asked to harvest specific ingredients for the Cauldrangea to… digest… and send the plant's output in stages. EXO Dynamics will reward these efforts with new cosmetics and useful items along the way. Points are only given for the stage you're currently on – braving the wilds of Atrox is better with friends!
Event Rewards
"Hallowed Helm" Hat – Rewarded for completing the Squasholine Stage
"Endless" Visor – Rewarded for completing the Attapetrol Stage
"PUM-KN Shelter" Module – Rewarded for completing the Noxothane Stage
Useful incremental rewards along the way
Randomized recurring rewards from at the end of the event
Item Descriptions Have Been Updated
Item description text has been updated for all Adventure mode items. Each item now includes a description and notable applications. Dependencies, Slot information and Power values are included where applicable.
You can now store more Hydrazine
The Medium Soil Canister can now hold Hydrazine as well as soil, and has been renamed to the Medium Fluid & Soil Canister
Store – New Items!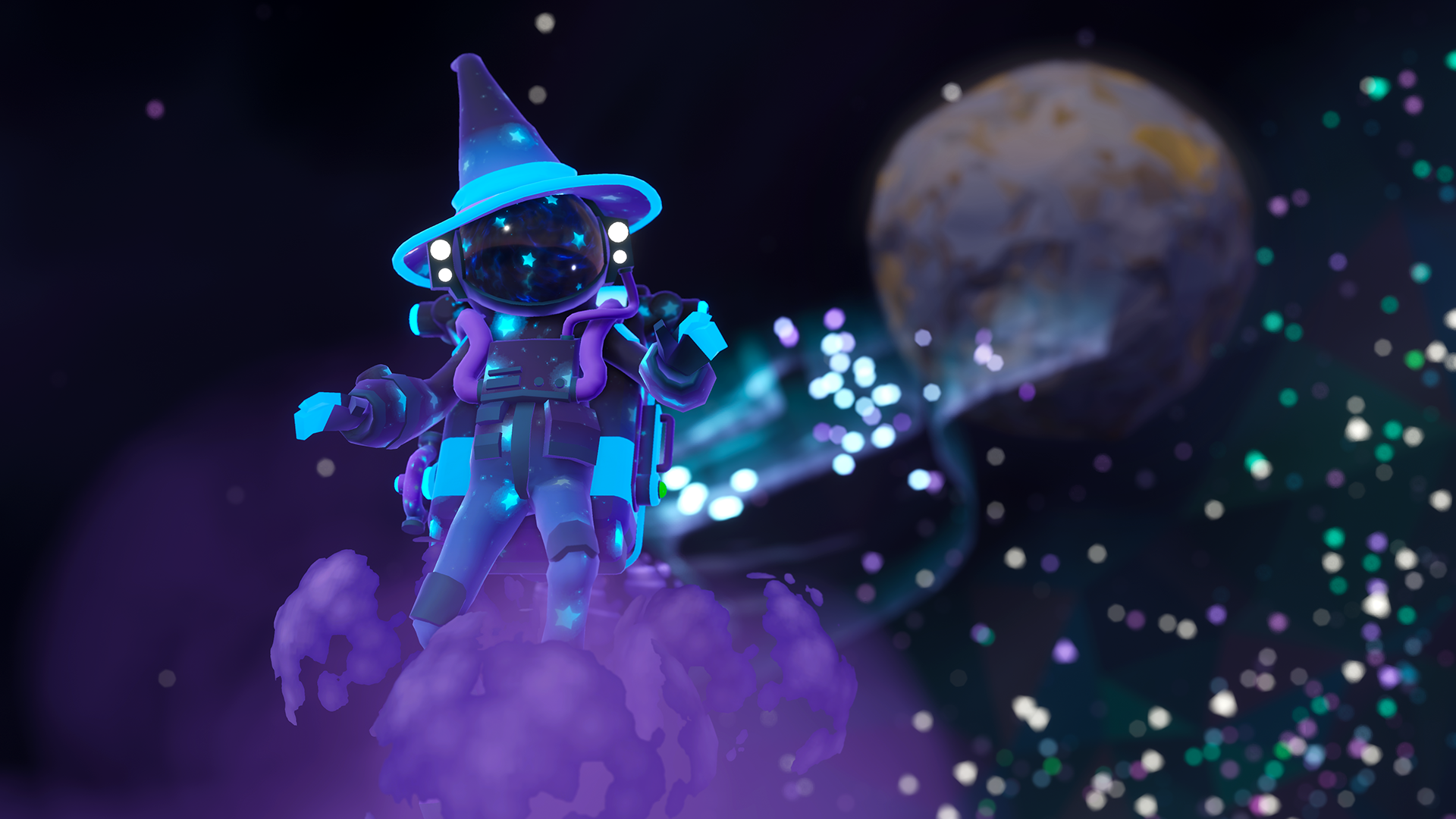 New Limited Time Bundle – ASTROMANCY!  Cast a magical look with this spellbinding set! Available in EXO Outfitters until Nov.16, 2020.  Includes:
Hocus Pocus Hat
Incantation Palette
Crystal Ball Visor
New Masks
New Hats
Broadcast Beacons
Echo Locators
Hocus Pocus
New Visor
New Emotes
New Palettes
Tomb Worthy
Candy Corn
Cobweb
Patchwork
Incantation
Bugs
The following are still known issues as of version 1.16.60.0:
– In multiplayer games during the Biofuel Obtainment Operation event, points and rewards may appear incorrectly for hosts on the Exo Request Module control panel when a client has completed the final stage of the event.
The following bugs have been fixed as of version 1.16.60.0:
Crashes
[AS-12256] Fixed a crash that occurred when using the arrow keys or d-pad during the credits
[AS-12253] Fixed a crash that would occur when navigating the Co-op menu 
[AS-12313] Fixed a crash that would occur when opening the menu during the tutorial
Localization
[AS-11160] Fixed an issue in Spanish (Spain) where some text lines were too long for their boxes causing text to be cut off or overlap other lines
[AS-12252] Fixed an issue where "Repeat Count" in the Count Repeater control panel was not localized in any language
Visual
[AS-12255] Fixed an issue where the Spooky and Endless visors would look stretched when worn on the Commander suit
[AS-12287] Fixed a bug where some emote holograms would change position if another emote was played before they finished