The Flamethrower Update – Let's burn things up!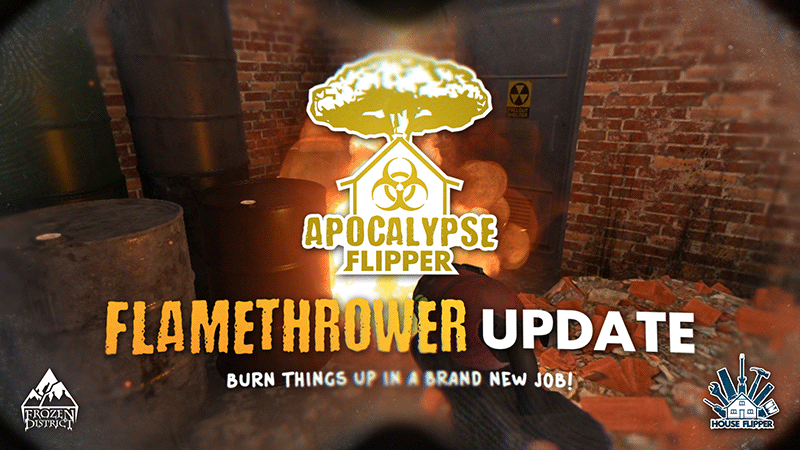 Hey there Flippers!
We're back with a new update, this time it's some hot content for the Apocalypse DLC (as we feel like it was hovering under the radar for quite a while).
House Flipper - Flamethrower Update! | Apocalypse DLC
House Flipper
Changes:
– Portuguese (Portugal) localization by Claudia Maria Santos Magalhaes,
Fixes:
– fixed saving electrical outlets,
– beo cupboards properly detect collisions,
HGTV DLC
Content:
– new items: corner moldings,
Changes:
– skirting boards' corners will now automagically join complement themselves.
Apocalypse DLC
Content:
– new tools: flamethrower – burn them all!
– new job to introduce the flamethrower.
Have fun with that and as always… Happy Flipping!