Below Zero Salad Days Update
A new update is available for
Subnautica: Below Zero Early Access
. Salad Days are here on 4546B! Grab a thermos of coffee, fire up the Recyclotron, and get ready for more ice-cold adventure… and salad. Visit the
Salad Days site
[unknownworlds.com]
to learn more!
Visit Marguerit's Greenhouse and uncover unique plants and all-new salad recipes
React to the changing environment of Planet 4546B with player emotes
Interact with the Recyclotron and dismantle crafted objects to retrieve materials
Discover the bridge to Arctic Spires and a new accompanying cinematic
Experience the latest additions and clues to Below Zero's revamped story
Scale the Below Zero UI with an additional slider to tailor your game experience
Subnautica: Below Zero Salad Days Update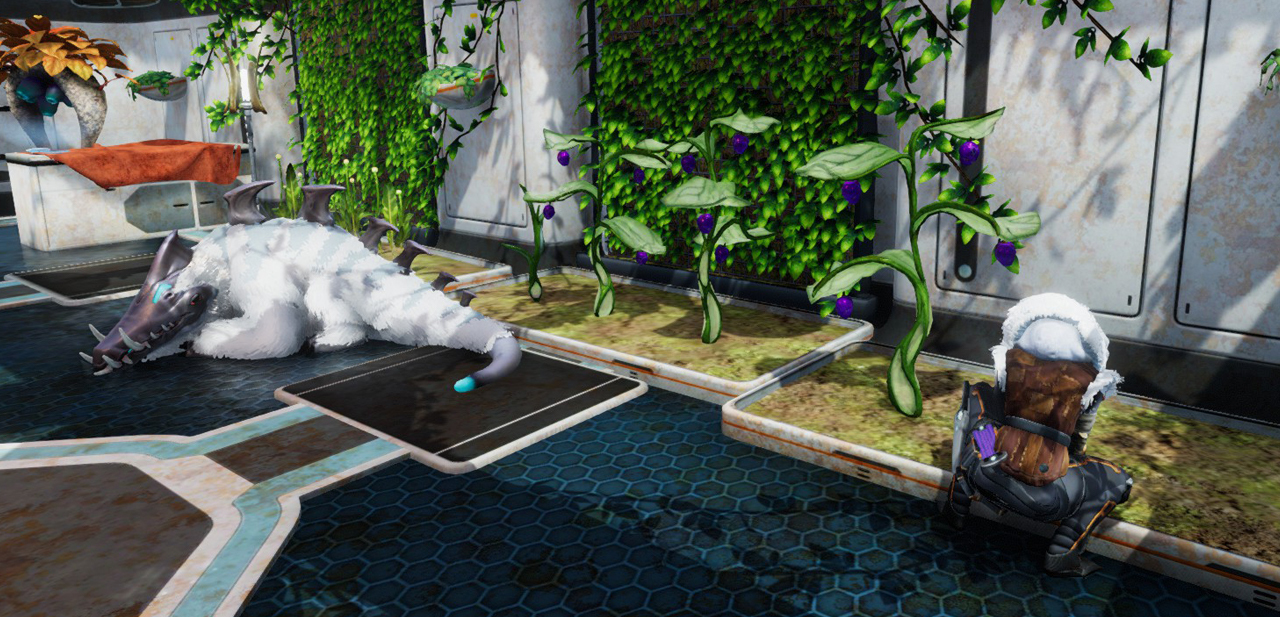 Marguerit's Greenhouse
What hearty meal could be better to help you fight off the freezing temperatures of 4546B than salad? Take a moment out of your adventuring to visit Marguerit's Greenhouse and discover new unique plants and recipes to aid your survival efforts!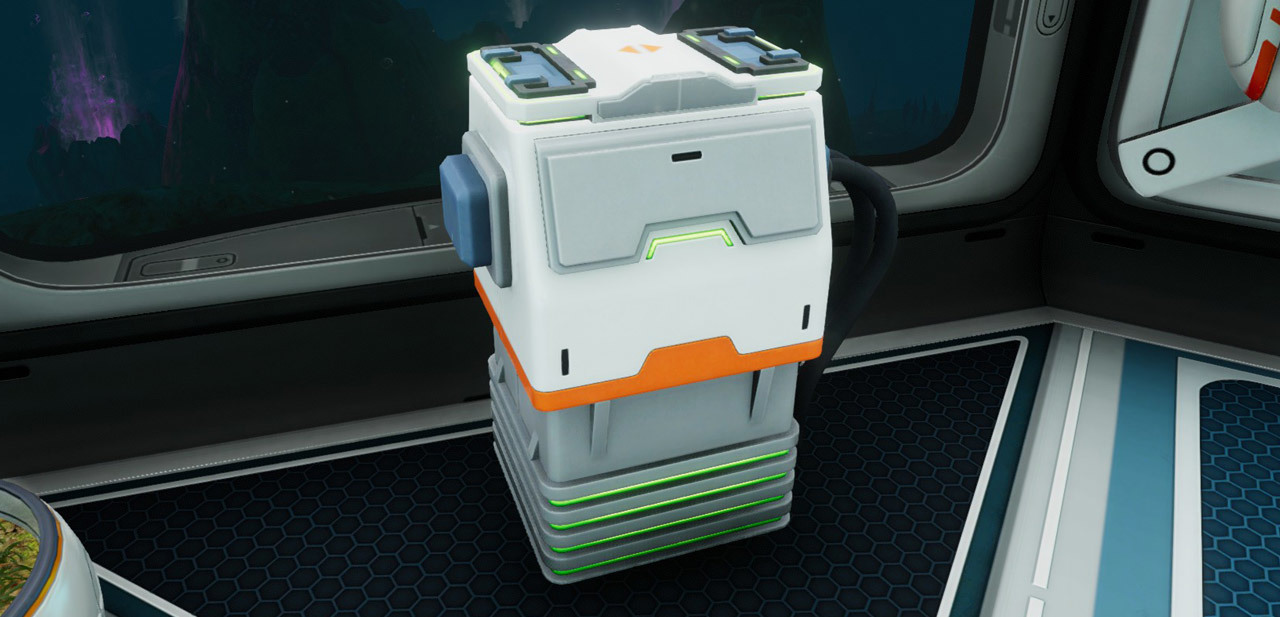 Recyclotron
In a pinch for resources? Have some crafted items you're no longer making use of? Fabricate and utilize the Recyclotron to dismantle objects and retrieve the raw materials!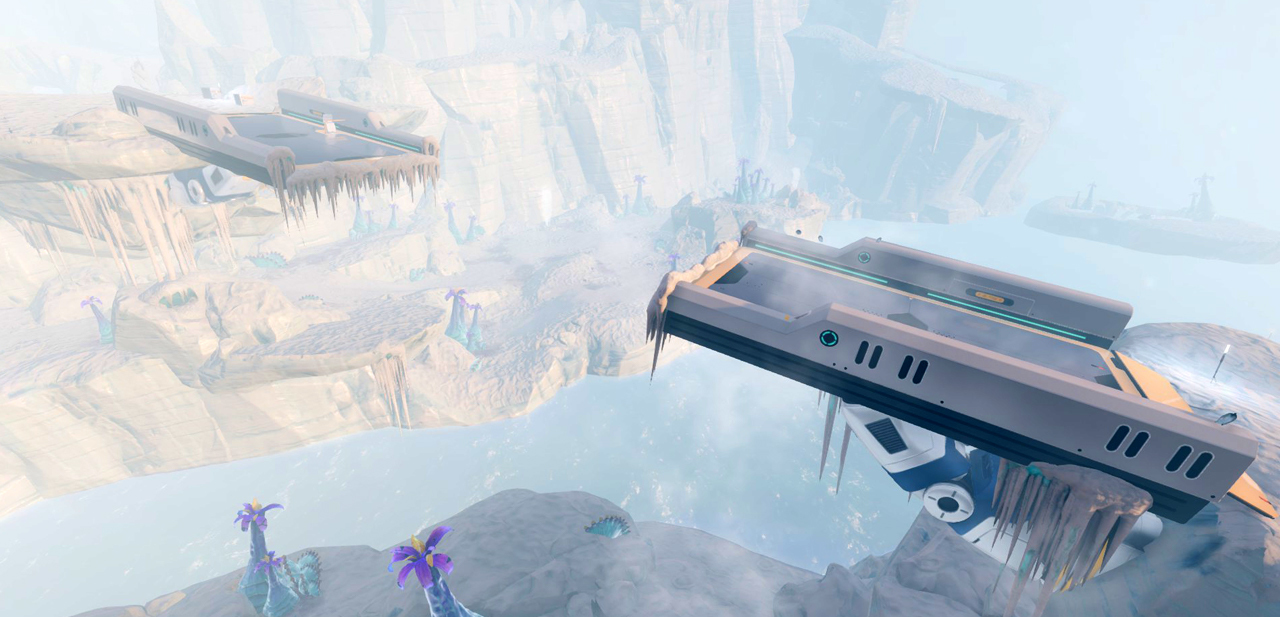 Bridge to Arctic Spires
Gain access to Arctic Spires via Glacial Bay with this new bridge! Well, it might need a little bit of love, care, and repairing first. But once across, you can uncover all of the delights that Arctic Spires holds… including a huge, felled Ice Worm.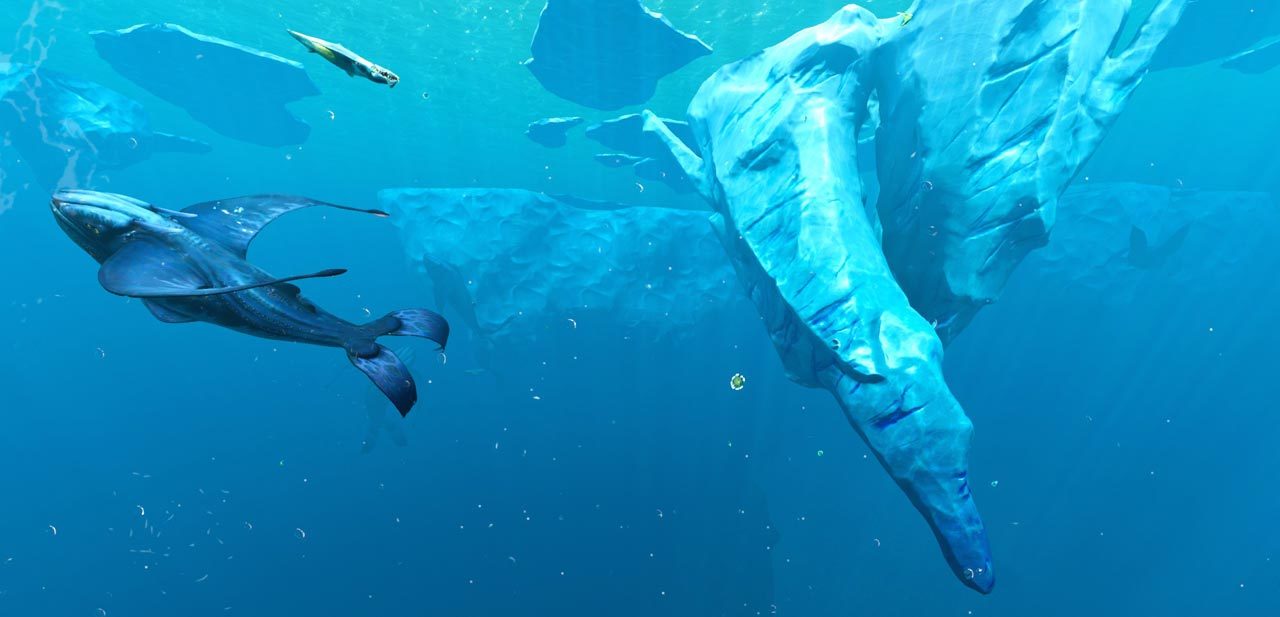 Iceberg Zone
Life is abundant in the Iceberg Zone, above and below the surface! But it's not just creatures that you'll stumble across here. Who knows what Architect mysteries and artifacts await, hidden away in this biome.
Player Emotes
The weather on the surface can change fast. Robin has some new, expressive emotes to react as the temperature drops, and to other environmental shifts.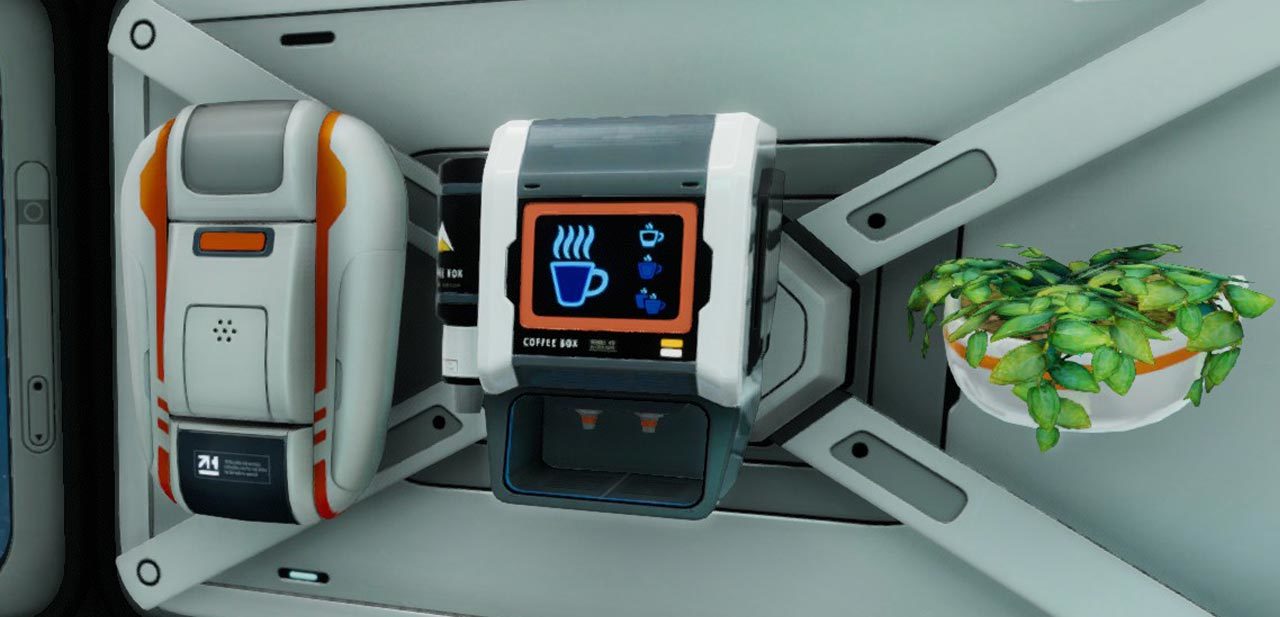 Thermos and Coffee
Make yourself a piping hot coffee to shake the chill from your adventures across the freezing waters and icy ground of 4546B. Don't forget to do your part in keeping the planet safe by using and reusing an environmentally friendly thermos!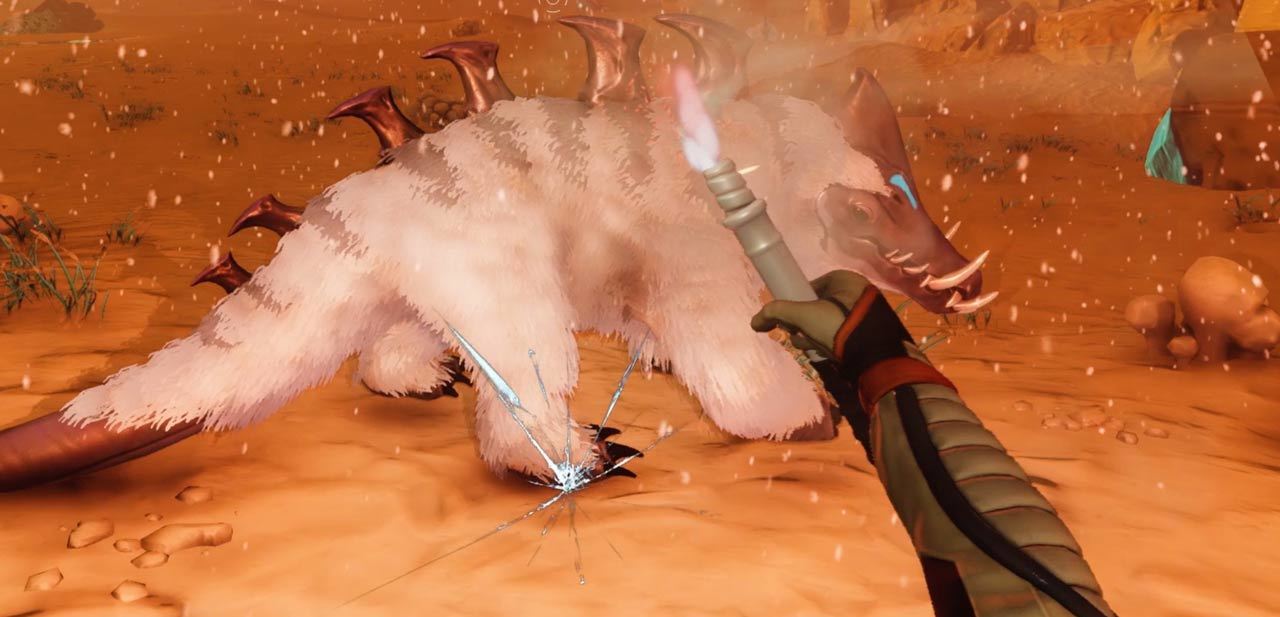 Snow Stalker Improvements
The Snow Stalkers live up to their name this update, with new stalking behavior. But don't worry, as long as you have a flare, you'll be able to put a little distance between you and your fuzzy friend. You did bring a flare, right?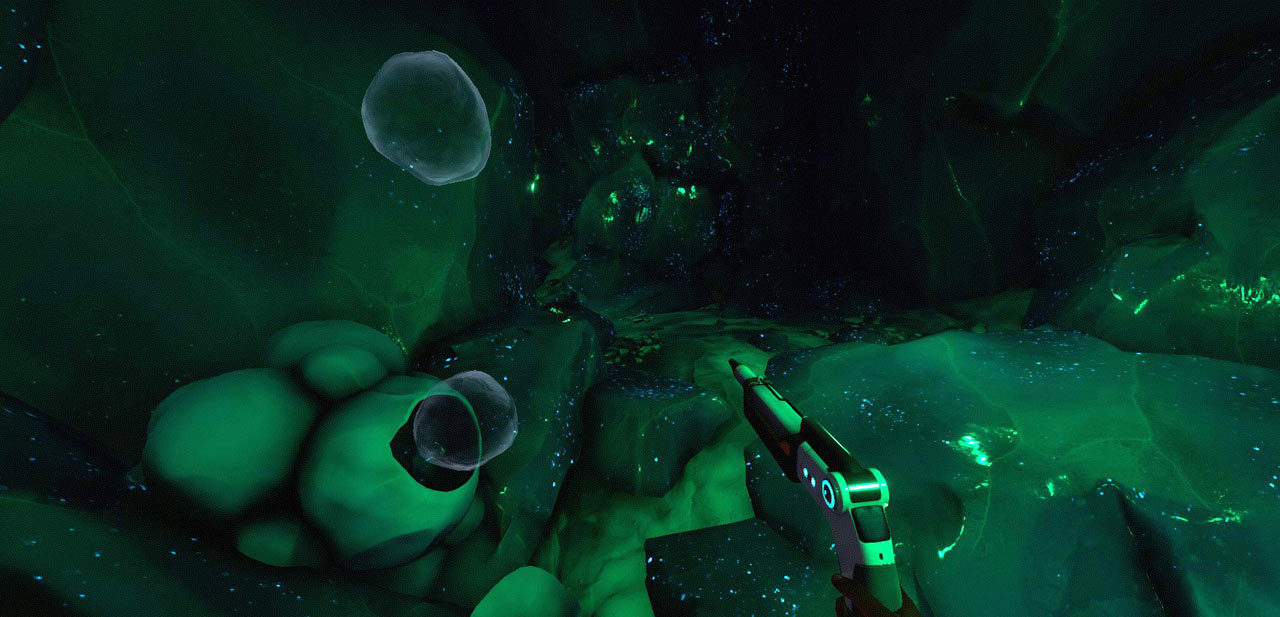 Ice Bubbles
Oxygen is at a premium as you dive ever deeper! Keep one eye out for ice bubbles and use your laser cutter to pop them open to avoid making a hasty retreat back to the surface.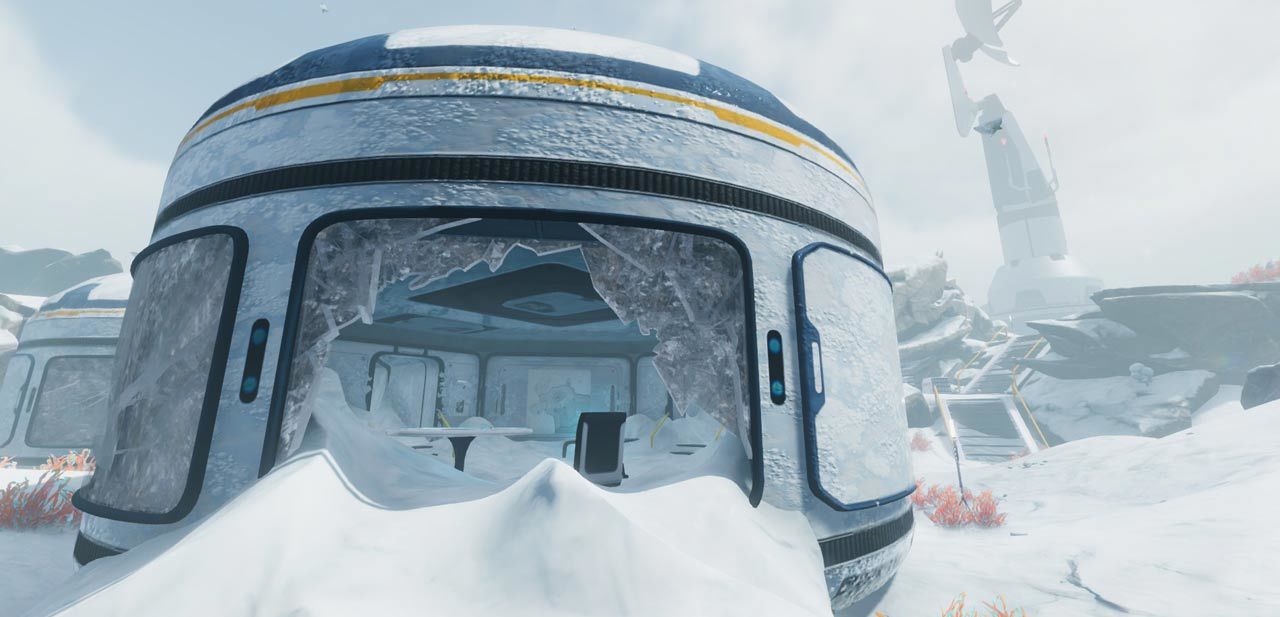 More Story Additions
Below Zero's story continues to expand with a whole host of new additions. From PDA entries, to detail work in Alterra's abandoned bases, and the Radio Tower location, there's plenty to explore and uncover as you piece together the clues about Sam's disappearance.
Environmental Polish
Return to the Deep Purple Vents, Glacial Forest, and Arctic Spires and enjoy even more polish and detail work to the biomes.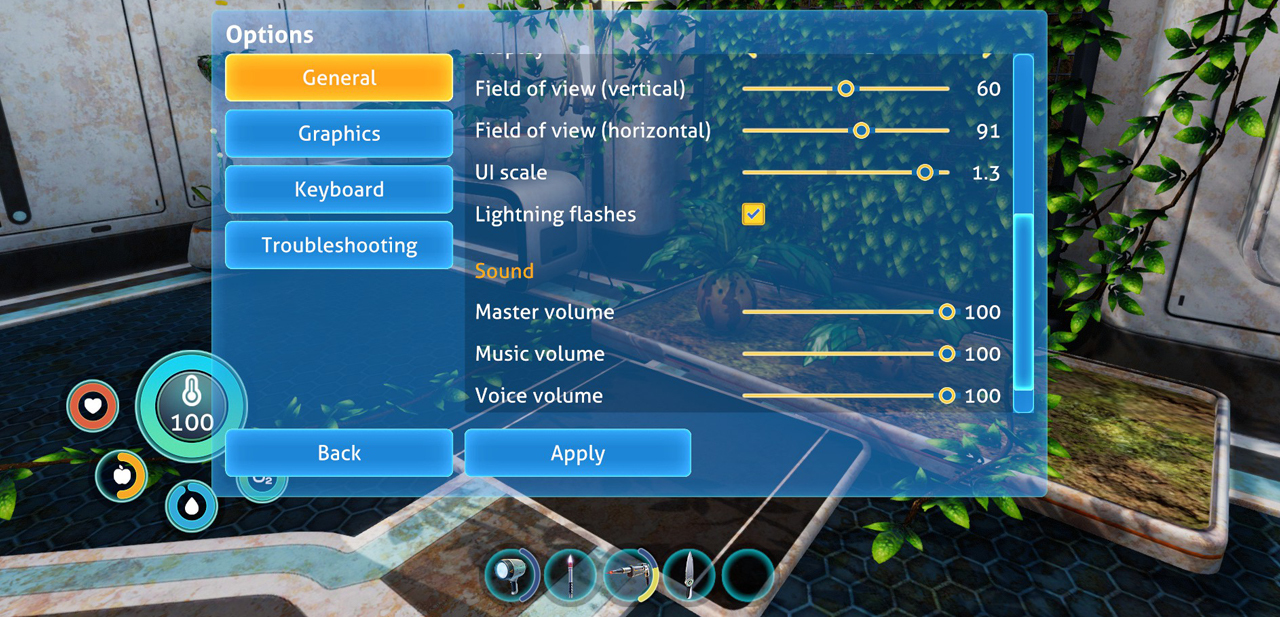 UI Scaling
Tailor your Below Zero experience even further with this new slider in the settings menu to scale the UI to your liking.
Follow Below Zero development
You can find out about upcoming updates in all sorts of ways. Sign up to the Development Newsletter[unknownworlds.com] to receive word every time an update is released. Follow the Unknown Worlds and Subnautica: Below Zero Steam groups to get a notification on Steam. You can also:
Enjoy, and happy diving!
– Unknown Worlds
https://store.steampowered.com/app/848450/Subnautica_Below_Zero/