Barn Finders – 15% Loyalty Discount and -10% Bundle with House Flipper!
The newest game by our friends from Duality Games is almost there so we have some special offers for you!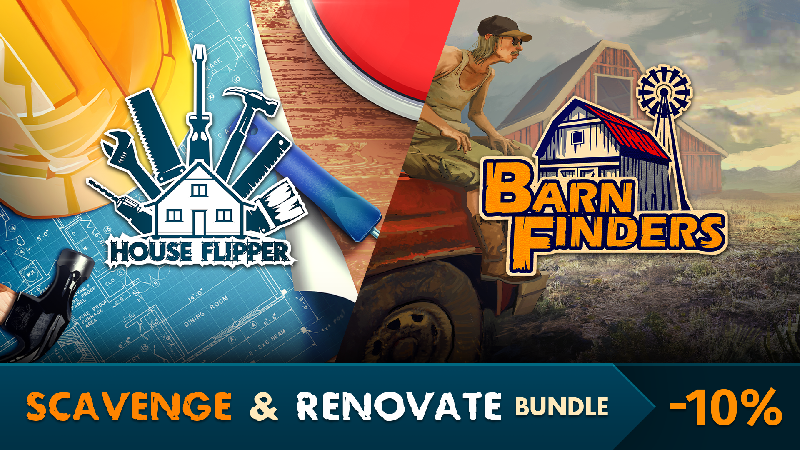 Anyone who owns House Flipper will get a 15% Loyalty Discount when buying Barn Finders, which releases on June 15th – the discount option will be displayed on its store page.
The developers from Duality Games also prepared an additional 15% Launch Discount and both deals merge in one which gives a 30% Discount total!
That's not the end of the good news!
Barn Finders and House Flipper will be also available together in a bundle – SCAVENGE & RENOVATE BUNDLE with a 10% total Discount.
Barn Finders Loyalty Discount will last 7 days after release, and it'll be available after logging in on your Steam account with owned game/games.
Check it out on STEAM: