House Flipper has just arrived on Nintendo Switch with a 15% release discount!
Today we can officially announce that House Flipper has been succesfully brought to a completely new, and what's more exciting – portable platform – Nintendo Switch!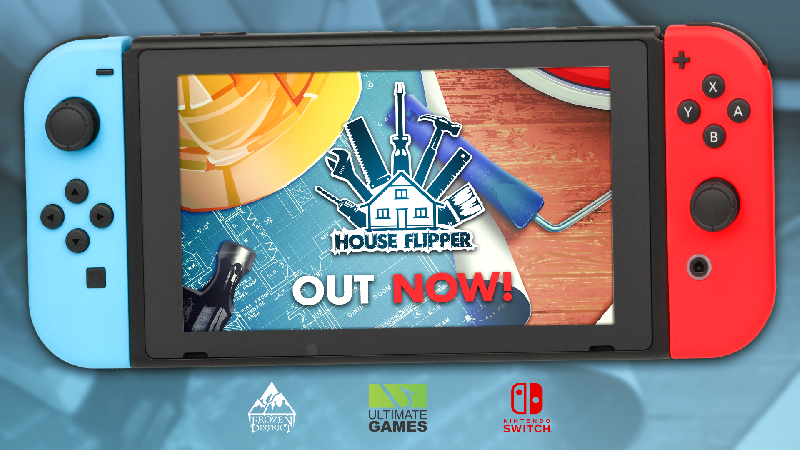 Click on the image above to go to the Nintendo eShop
where you can purchase the game.
On top of that, for the first week after the release there's a 15% discount going on, so make sure to make up your mind before it disappears!
That is yet another big step for us and we would like to thank everyone involved in the project!
Happy Flipping!