ALLKEYSHOP REWARD PROGRAM: Why is my key or gift card not working?

I won a gift card from the Reward Program. How do I use it?
If you won a gift card, you'll need to redeem it at the appropriate site. Here's what you need to do:
Make sure you copied the complete code.
Click on the link we provided to head over to the site where you can redeem the gift card.
Create an account for that site or log in if you already have one.
Paste the code into the appropriate area to redeem your gift card.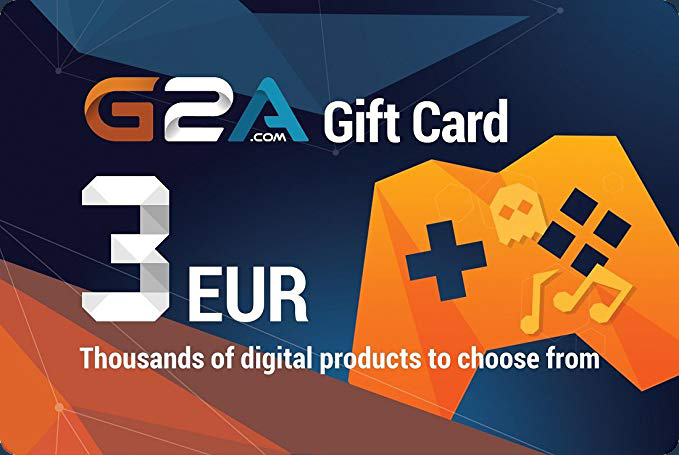 Remember that these gift cards are usually not discount coupons but codes that add credits to your account for the site they are for. This allows you to use these credits to purchase games and use other services on that site that would normally cost real money.
If for some reason you are unable to redeem your gift card, don't worry as we are here to help.
First, make sure that you did all four steps correctly. Not copying the complete code or logging into the site are the most common reasons users are unable to successfully redeem their gift cards.

If you are sure you did everything correctly and it still doesn't work, you'll need to contact our support team so we can further investigate. Before you contact our support team, make sure you get the following information ready for quicker resolution:
The email address associated with your account for the site where you were supposed to redeem the gift card
A screenshot of the code pasted in the area of the site where it's supposed to go
A screenshot of the error message you get after trying to submit/redeem your code
Once you have all the information needed, just hit the 'Chat' button at the bottom right corner of the AllKeyShop site and describe your issue briefly. Don't forget to provide the information you prepared beforehand. We usually have support specialists ready to help you 24/7, but in case they are offline, you can still leave a message and they will get back to you as soon as possible.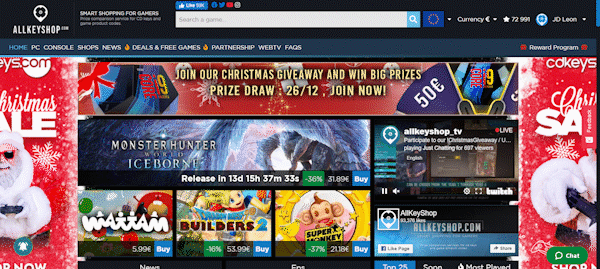 Once we are able to investigate what is causing the problem, we can provide a new code for you or give other ways to resolve the issue.
I won the Daily Giveaway on Twitch but I did not receive my key.
Keys won through our Daily Gleam (promoted through our AllKeyShop TV Twitch stream) are usually sent to your email within 48 hours after a winner was selected. If you win a giveaway but did not receive your key, try the following:
Make sure to give the system up to 48 hours to send you the code.
Check email's SPAM folder too as it might end up getting delivered there.
In case you won but did not get your key after 48 hours, please contact our support team through the chat button at the bottom right corner of AllKeyShop site so we can check what happened.

Remember, our support team can help you with any type of issue you may experiencing with our services, so never hesitate to ask for their help. We always want to make sure you have the best experience when visiting our sites. Cheers!
---

The post ALLKEYSHOP REWARD PROGRAM: Why is my key or gift card not working? appeared first on AllKeyShop.com.