Steam Awards – Rust Nomination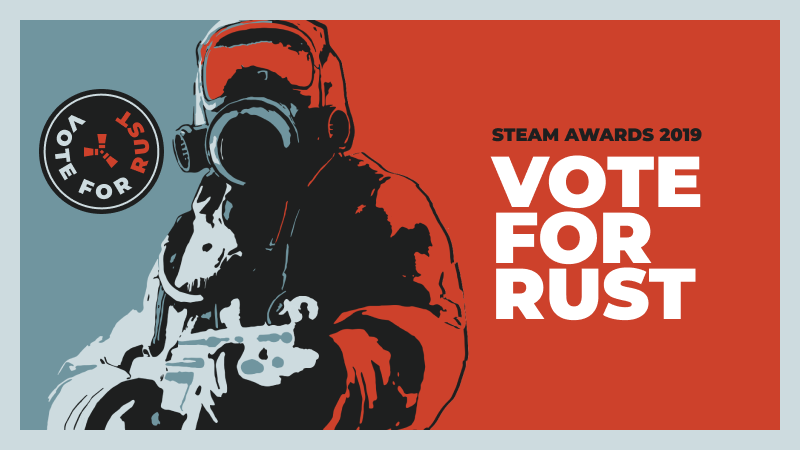 The annual Steam Awards nominations have started and we hope you'll vote for Rust to win the "Labor of Love" award.
Rust is nearly 6 years old now and it's got better every year with more people playing it than ever. In the last year or so alone we've seen vehicles from boats[rust.facepunch.com] and hot air balloons to minicopters[rust.facepunch.com] and also horses[rust.facepunch.com] with horse armor[rust.facepunch.com]. We added new areas like the Scientist Compound and the Bandit Town[rust.facepunch.com] plus of course, Monuments like the Oil Rig[rust.facepunch.com]. We put electricity[rust.facepunch.com] in the game. In the last few months we introduced Killer Mummies at Halloween, the most epic trees you've ever seen and (soon) we've got our first ever DLC with musical instruments like the Wheelbarrow Piano and Canbourine. Also, Rust looks and plays a hell of a lot better than in Legacy days, so there's that.
We're really grateful for all the support the Rust community has shown over the years and we hope this award will recognise that too. All you need to do is click the `Labor of Love 2019` box above for our eternal gratitude!