Microsoft Flight Simulator Shows Off Spectacular World in New Video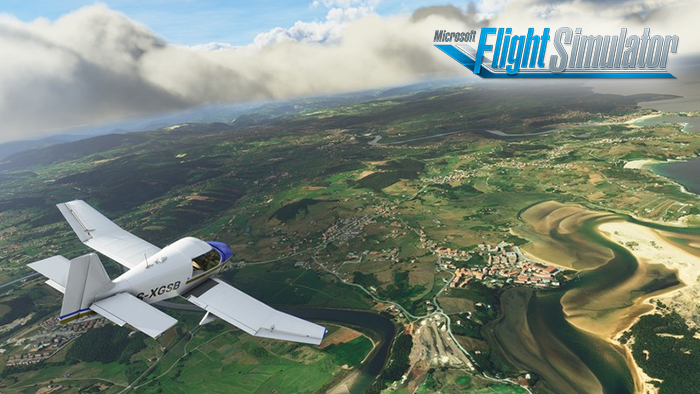 If you're a fan of the iconic Microsoft Flight Simulator, then you must be excited for its return next year. Developer Asobo Studio wants to get you even more hyped with a new video detailing how they'll be recreating our world in the upcoming reboot.
Although the video is available on the game's official site, you'll need a Windows Insider account to watch it. However, Aquila Simulations was kind enough to upload the full video on YouTube for the rest of us.
You can check out the full video below:
Lead engine programmer Lionel Fuentes walks us through how the game delivers the world to players. The world itself was recreated from 2 petabytes of data that includes all the cities, airports, roads and mountains on Earth. Since you probably won't have enough storage space to save all of that data, the game will be streaming it to your machine.
The game also takes advantage of Microsoft's own Azure Cloud technology to realistically place trees, improve building generation, and improve the quality of the Bing Maps aerial images the game utilizes. Asobo then uses procedural generation for the fine details such as grass, dirt and asphalt, water shading, nighttime lights, and building details.
With how impressive the world and the technology behind it is, you might be wondering if your internet connection will be able to take all that data. The good news is that the game will adapt to your available bandwidth. Of course, this means that that the better your bandwidth, the better your experience. The game also includes an Offline Mode that features a reasonably accurate Visual Flight Rules (VFR) experience.
In case you favour specific locations, you can also have the game cache the game data for those places to get the same experience as if you were online. I imagine this feature will take up a lot of storage space, though.
The video is the first of a series with episode 2 releasing on October 17th. It's hard not to be impressed with what we've already seen in the first video, so it'll definitely be exciting to see more.
Microsoft Flight Simulator will arrive in 2020 for PC and Xbox One.
---

The post Microsoft Flight Simulator Shows Off Spectacular World in New Video appeared first on AllKeyShop.com.