Apex Legends: Crypto Trailer and Season 3 Battle Pass Overview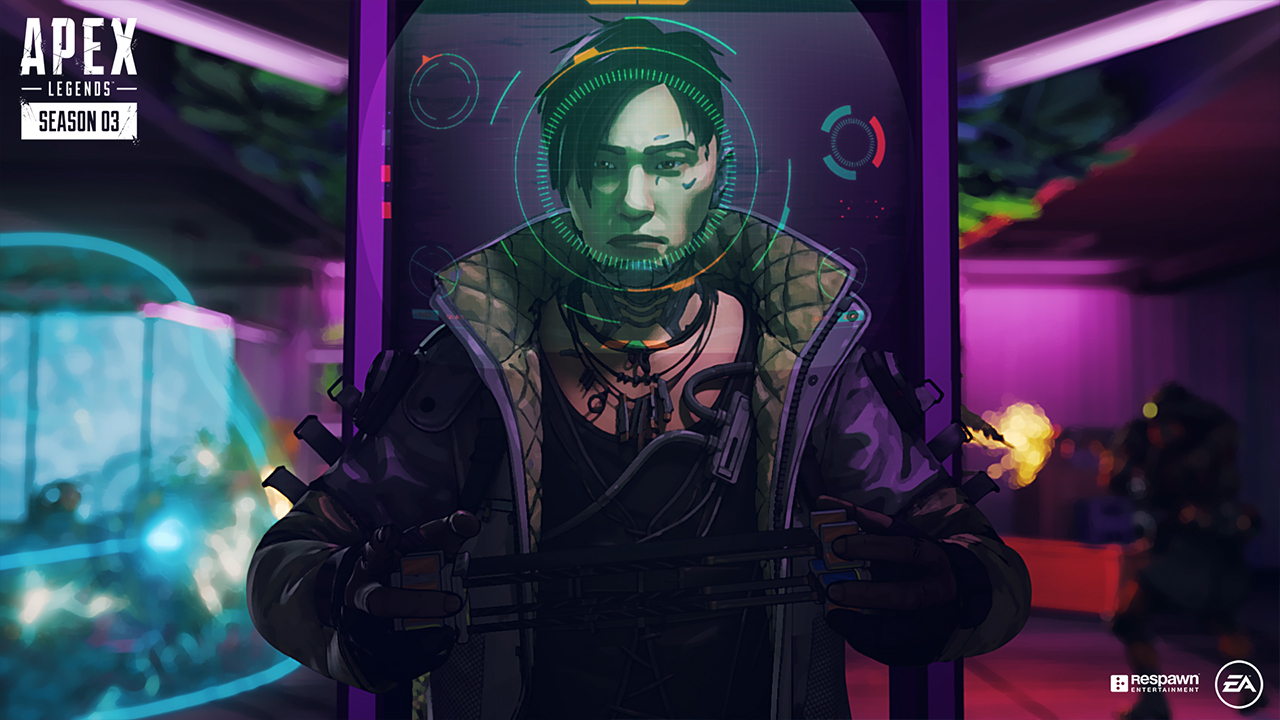 Although we've already seen Crypto in-game in the latter parts of the previous season and in the game's last two trailers, EA and Respawn thought it proper to give the latest Apex Legends character his very own character trailer. In it, we find out that Crypto abandoned his former life and identity after he was framed for corporate espionage and murder.
---
---
Born as Tae-Jun Park, he is not only a well-known hacker but also a master of engineering and robotics. From what we can tell from the trailer, he takes more of a support role for his team, relaying enemy positions to his squad and disabling enemy fortifications to set his teammates up for a siege. Of course, he has no problems shooting down foes when he needs to.
You can watch the full character trailer below:
EA also released an overview trailer for the Meltdown Battle Pass, giving us a peek at what to expect this season. As expected, it comes with new daily and weekly challenges, Apex Packs, crafting metals, Apex Coins, and all-new Legendary items. Purchasing the pass will unlock 1 Legendary Longbow skin and 3 Legendary Legend skins instantly. Others will be unlocked as players progress through the 100 levels of the pass.
You can check out the Battle Pass overview trailer below:
Players who purchase the pass well into the season will have the chance to finish up all the challenges still. However, once the season is over, players won't be able to get the rewards they were not able to unlock anymore.
Apex Legends Season 3 Meltdown is live now. The game is available on PC, Xbox One and PlayStation 4.
---
ALSO ON ALLKEYSHOP NEWS
---
 

Apex Legends is just about ready to kick off Season 3 Meltdown and they're hyping fans up with an early launch trailer and a brand new gameplay trailer.
---

The post Apex Legends: Crypto Trailer and Season 3 Battle Pass Overview appeared first on AllKeyShop.com.