A New Phishing Scam is Targeting Steam Accounts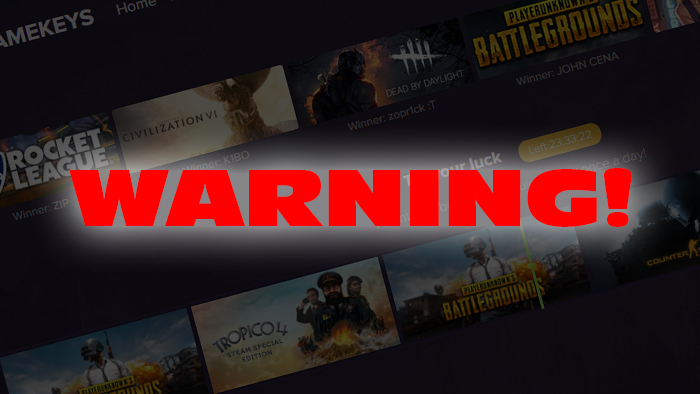 If you receive a message from one of your Steam contacts telling you about a site giving away games for free, you might want to think twice before clicking through to the linked site. A report from BleepingComputer.com, an information security and technology news site, reveals that similar messages are being sent to contacts of compromised Steam accounts taken over by scammers.
---
So here's how the scam works:
You get a message on Steam saying that you can get a free game if you go to a certain site.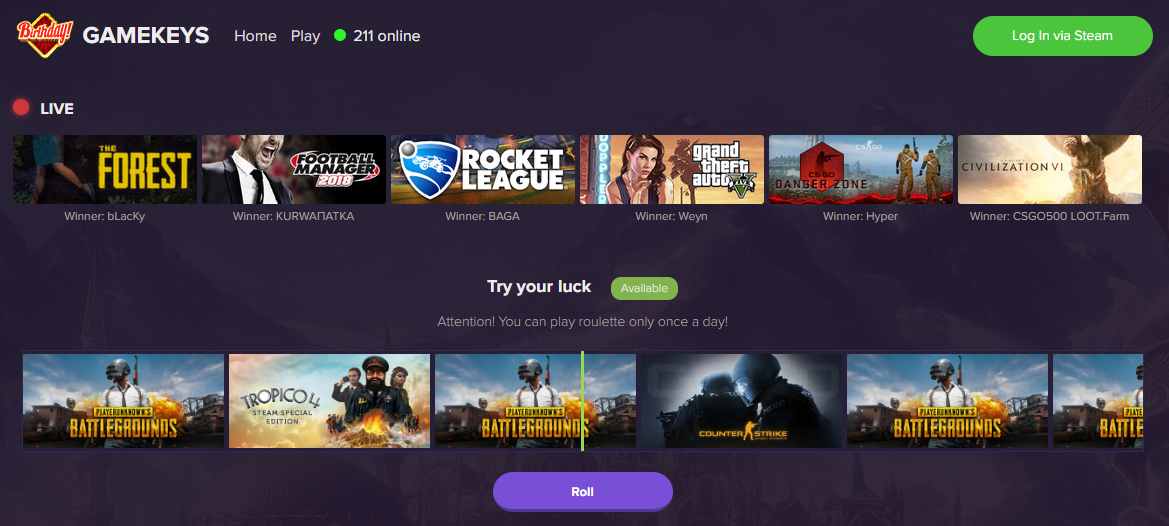 The link takes you a site called gamekeys.gq. It seems both Chrome and Cloudflare (the service hosting the site) now warn you that the site is suspected of phishing, so this should already raise a red flag.

The site gives you an option to 'Roll' for a free game. Clicking on the button will then show you an animation of scrolling game titles after which the site will tell you that you won whichever game falls on the centre line once the animation is done.
You'll get a partial preview of your Steam key but the site will require you to log into your Steam account to get the full key.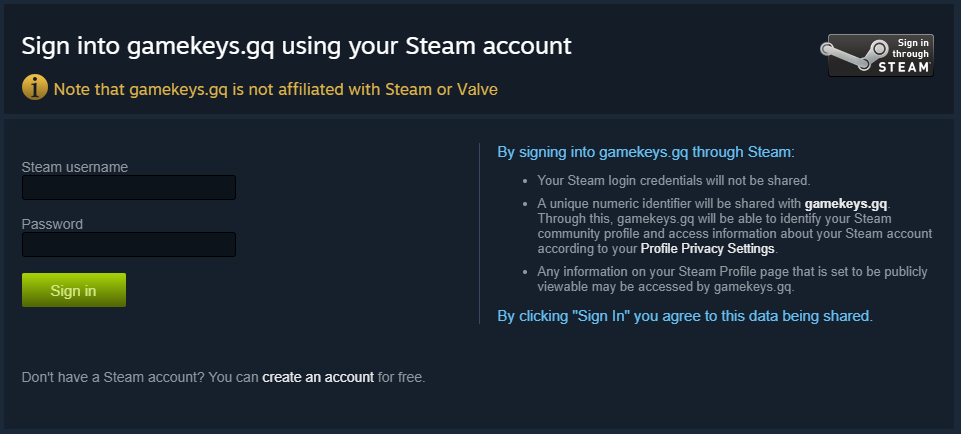 Clicking the "Log in via Steam" button will open a pop-up that looks like the Steam login page. This is where they steal your Steam credentials. The page is fake! If you enter your login details, a background script logs into your account. If you have Two-Factor Authentication, the site will also ask for the code sent to your email.
Once they are fully logged into your account, they'll change your password and the email and phone number associated with the account. You've just been locked out of your account.
You can check the BleepingComputer.com article to see the entire process as they actually tested it with a valid Steam account.
---
So, what do they want with your account? Well, they'll try to take your Steam items from you so they can sell it for a profit in the Marketplace.
If you fall victim to this or any other scam and end up losing access to your account, you can create an account recovery support ticket to get your account back. Unfortunately, if you lose any items in your inventory, Steam will not be able to restore those items. You can check Steam's Item Restoration Policy for more info.
With just how good scammers and hackers have become over the last few years, it's important to always be vigilant. As a rule of thumb, always think thrice about entering any personal or account information on a site you don't know or trust.
---

The post A New Phishing Scam is Targeting Steam Accounts appeared first on AllKeyShop.com.