THQ Nordic has a Fully-Packed Gamescom 2019 Lineup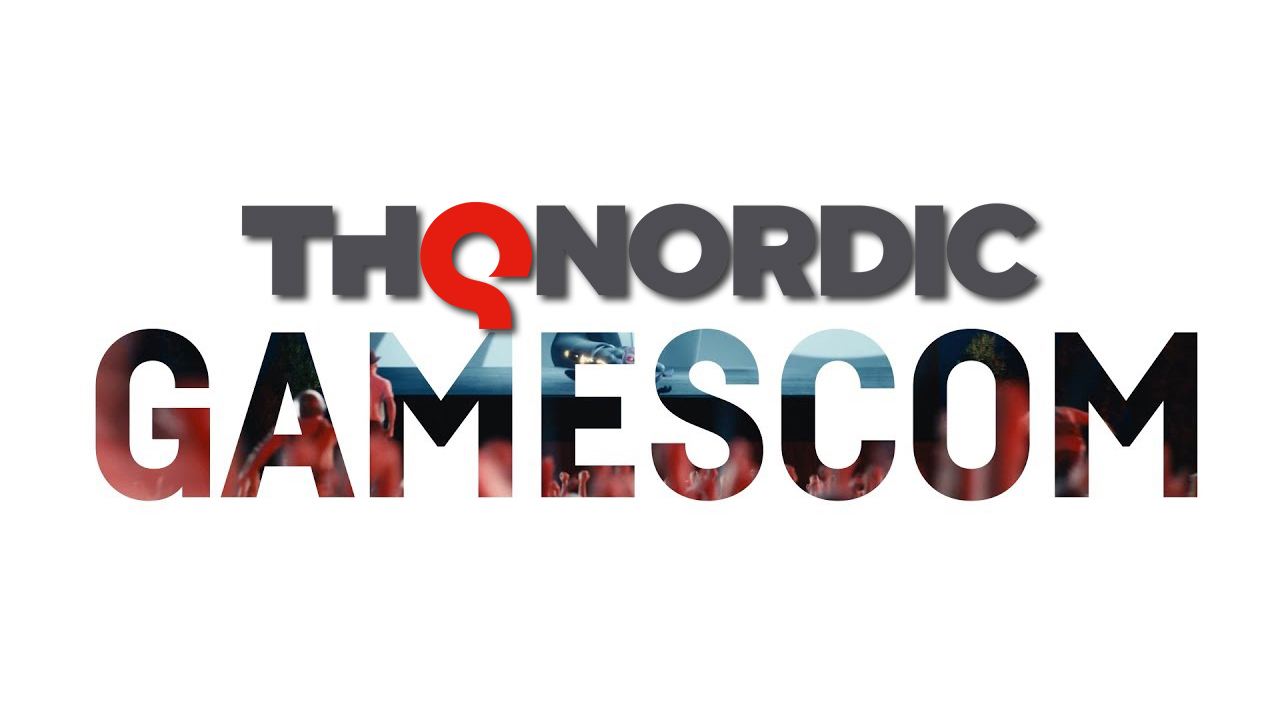 Publishing giant THQ Nordic has revealed their lineup for Gamescom 2019 and it's packed full of games for almost every type of player on the planet. They'll be setting up in booth A011 at Hall 8 and will be bringing six playable games with the help of hardware partners Asus – Republic of Gamers and CSL Boostboxx.
---
---
THQ Nordic has five days worth of talks, reveals and other activities planned for the event, starting on Tuesday, August 20th at 9 AM BST/10 AM CEST. You can check out the full schedule here. You can also view a teaser from the publisher below:
As for the playable games, here's a quick rundown straight from the publisher's official press release (via Gamasutra):
Biomutant

The post-apocalyptic Kung-Fu Fable RPG will be back at gamescom, and is ready to again excite players and media alike.

Desperados III

Nominated as best strategy game of E3 2019, Mimimi Games' new masterpiece will finally be playable for the big audience.

Darksiders Genesis

War or Strife? Choose your Horseman and slay demons in the new coop mode.

Destroy All Humans!

Take one giant step on mankind and help Crypto to infiltrate, exterminate, and dominate all of us!

SpongeBob SquarePants: Battle for Bikini Bottom – Rehydrated

The battle is on! Be among the first to play the remake of the sponge-tastic cult classic!

Monkey King

Just announced, players can already get their hands on this marvellous action-adventure, based on the most iconic chinese saga of the Monkey King.
Aside from these six, several other games are on THQ Nordic's lineup. These include Twitch Sings, Wreckfest, Spitlings, El Hijo, and others, plus three unannounced titles. New Saints Row and TimeSplitters games were teased recently, plus a new IP from developer Fishlabs, so those might fill up the unannounced game slots.
In case you're not able to go to Cologne for the event, you can catch the official livestreams and VODs through the following channels:
All these recent new lineup reveals are making Gamescom 2019 more and more exciting. Which games are you most excited to hear about from THQ Nordic? Tell us in the comments below.
---
ALSO ON ALLKEYSHOP NEWS
---
 

Microsoft has just released more details about what they'll be sharing at Gamescom 2019. Read on for the details and a short teaser from the publisher.
---

The post THQ Nordic has a Fully-Packed Gamescom 2019 Lineup appeared first on AllKeyShop.com.