Top Releases of May 2019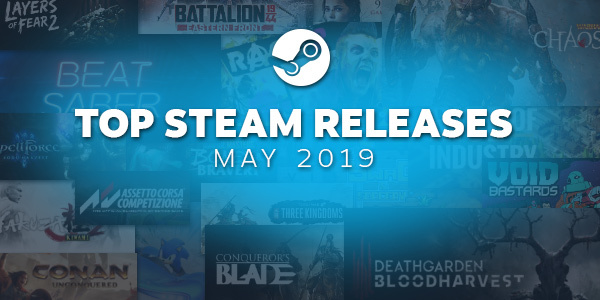 We're continuing our new monthly series with a look at the top games released on Steam during the month of May. As with
last month's post
, this list looks at all games released during the month and grabs the top 20 by revenue earned in the first two weeks following release.
In this list, there really is something for every kind of player. From narrative single-player games to open world first-person shooters. Deep real-time strategy games to realistic simulation games. Pixely RPGs to Super-high-definition action games. Family-friendly racing games to dark horror experiences.
Here is this month's list of top new releases ordered by release date (we've put this list on a handy store page too):
The above list is generated by looking at revenue as one measure of popularity. But we know that this measure doesn't fully capture the popularity of free games that many players may be enjoying but that don't generate revenue the same way as the kinds of traditional paid games listed above. So this month, we're also adding a list of the top five free games released in May, measured (and ranked here) by peak player count within the first two weeks following release.
As we were building the above lists, we got curious about what popular games came out in previous years. So we looked back to a year ago in May 2018, and found the top 5 releases (in order of release date) were Total War Saga: Thrones of Britannia, Pillars of Eternity II: Deadfire, Conan Exiles, Raft, and DARK SOULS™: REMASTERED.
Cheers!
-The Steam Team