Anno 1800 Review Round-Up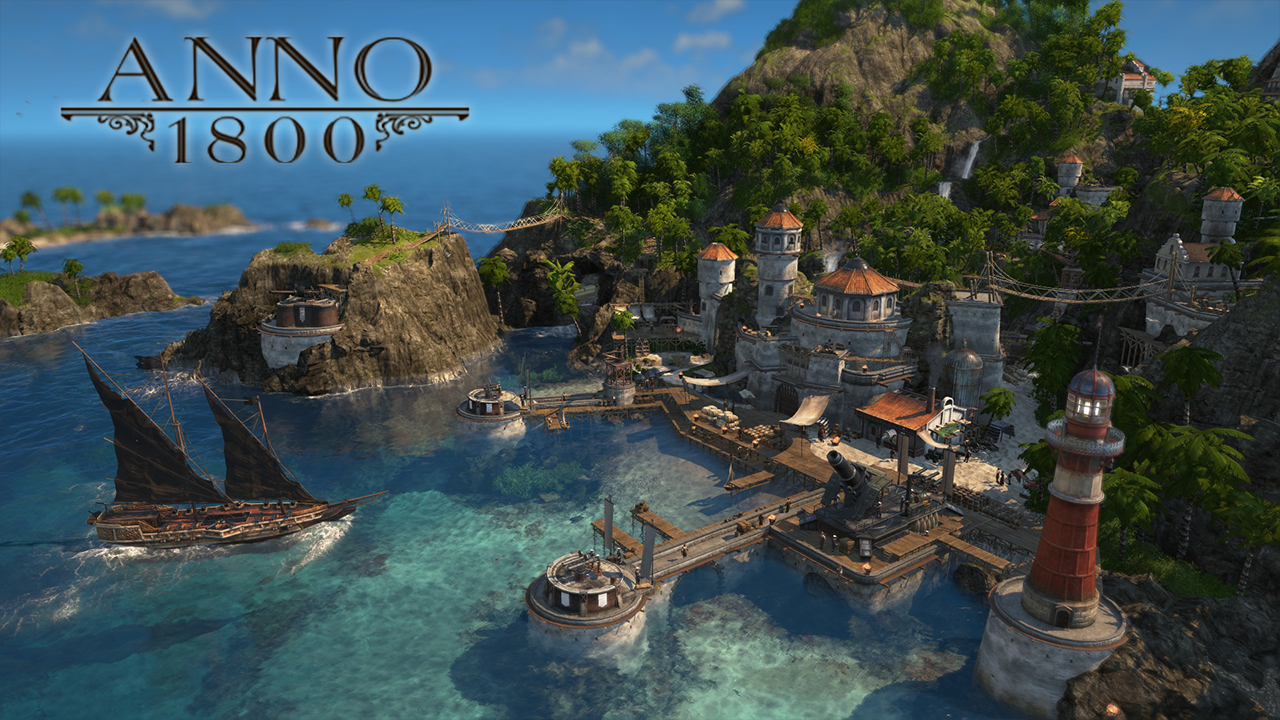 Blue Byte and Ubisoft will be launching Anno 1800 tomorrow, unleashing a highly-anticipated city-builder and management sim to excited fans of the series. But, can the latest instalment bring the series back to its former glory, or does it fall short of the hype that's build up around it?
---
---
To answer this question, we've collected reviews from prominent media outlets in the gaming industry to see whether or not this title proved wanting in the scrutinizing eyes of the critics. You can check out the reviews below:
---
"Its early game is a wonderfully relaxing experience, while the later stages will have you scratching your mutton-chops and happily stretching your braces in equal measure."
– Rick Lane
---
"Parts of the game will intrigue strategy and management sim fans. Others, however, owing to the lack of mechanics or explanations, will feel as though you're just brute-forcing your way through."
– Jason Rodriguez 
---
"A vibrant snapshot of the Victorian era that's bustling with character, but doesn't explore the intriguing, seismic politics of the period."
– Robert Zak
---
"Although the tutorials could be clearer and more detailed, there's an impressive and addictive game here for those willing to give it the requisite time and patience."
– Dan Hodges
---
"Anno 1800 nails its gameplay loop with aplomb while adding plenty of new features to expand it further. From the grand aesthetic to the rich atmosphere and gameplay depth, Blue Byte's latest is a return to form for the franchise."
– Ravi Sinha
---
"It is a technical achievement for strategy gaming that goes unrivaled, and while its complexity may be a roadblock for some, the return on your investment would make even the greediest fat cat smile."
– Khayl Adam
---
"A gorgeous-looking, extremely polished city builder that offers a relaxed experience with light RPG, diplomatic and combat elements."
– Nicolo Paschetto
---
And that's it for the Anno 1800 review round-up. It looks like some critics loved the fact that the latest instalment seems to take the series back to its roots, while others felt the game was lacking in some parts.
Anno 1800 launches tomorrow, April 16th, for PC. Since Steam will be disabling purchases of the game once it launches, today is the last day you can get the game on Steam. Afterwards, it will only be available on the Epic Games Store or directly through Uplay.
---
ALSO ON ALLKEYSHOP NEWS
---
 

Anno 1800 has revealed its system requirements through its Epic Games Store page. Read on to learn whether or not your PC can run the city-builder.
---

The post Anno 1800 Review Round-Up appeared first on AllKeyShop.com.