We can finally announce the date and price of the upcoming Garden Flipper DLC!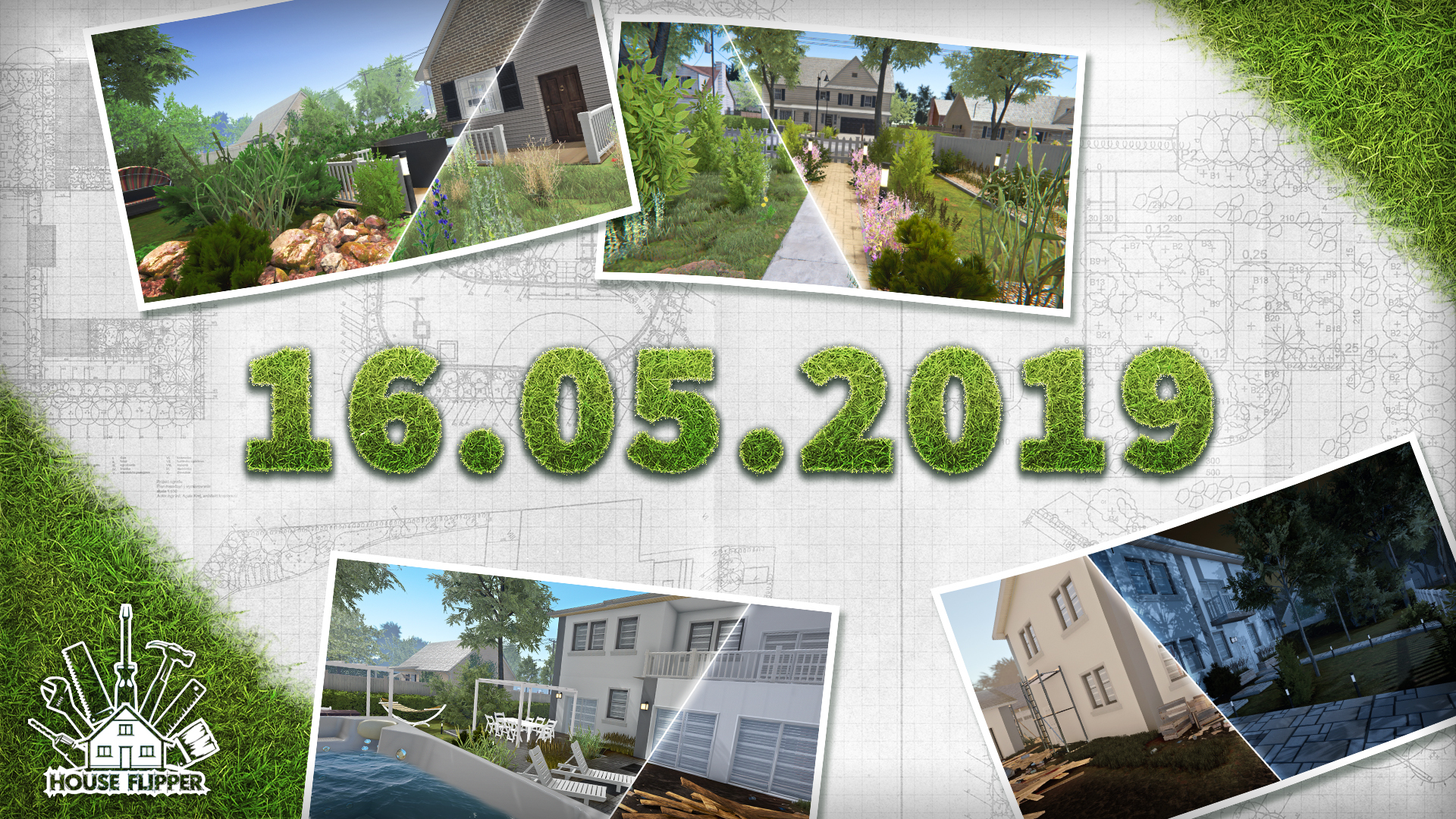 It's been a long way and we are finally getting to the finish line, but there are still some obstacles in front of us.
We wish to make Garden DLC an amazing addition to our game, and we need a bit more time that it's been originally stated.
At the moment the game is in a polishing stage, and we are getting ready to send out the first copies to our group of testers.
The testing and bug fixing stage is going to take time as we really want to put in our best effort to deliver you a flawless piece of content.
"What's the content exactly?" you might ask…
Well, here we go:
– 12 brand new orders
– new houses and gardens to renovate
– hundreds of new items including:
– patio furniture
– garden lamps
– sculptures
– swimming pools
– swings
– and many more
– loads of plants including:
– trees
– bushes
– flowers
– new mechanics:
– digging
– planting
– mowing the lawn
– and much more
These changes also apply to the already existing houses, which means that every house in the game will have its own unique garden.
We've decided the price is going to be set at $14,99, and the DLC will be coming out on 16.05.2019, add it to your wishlist!
https://store.steampowered.com/app/942290/Garden_Flipper_DLC/
We want to thank you for your understanding and as always, Happy Flipping!