Hearts of Iron 4 Man the Guns Celebrates Release with New Trailer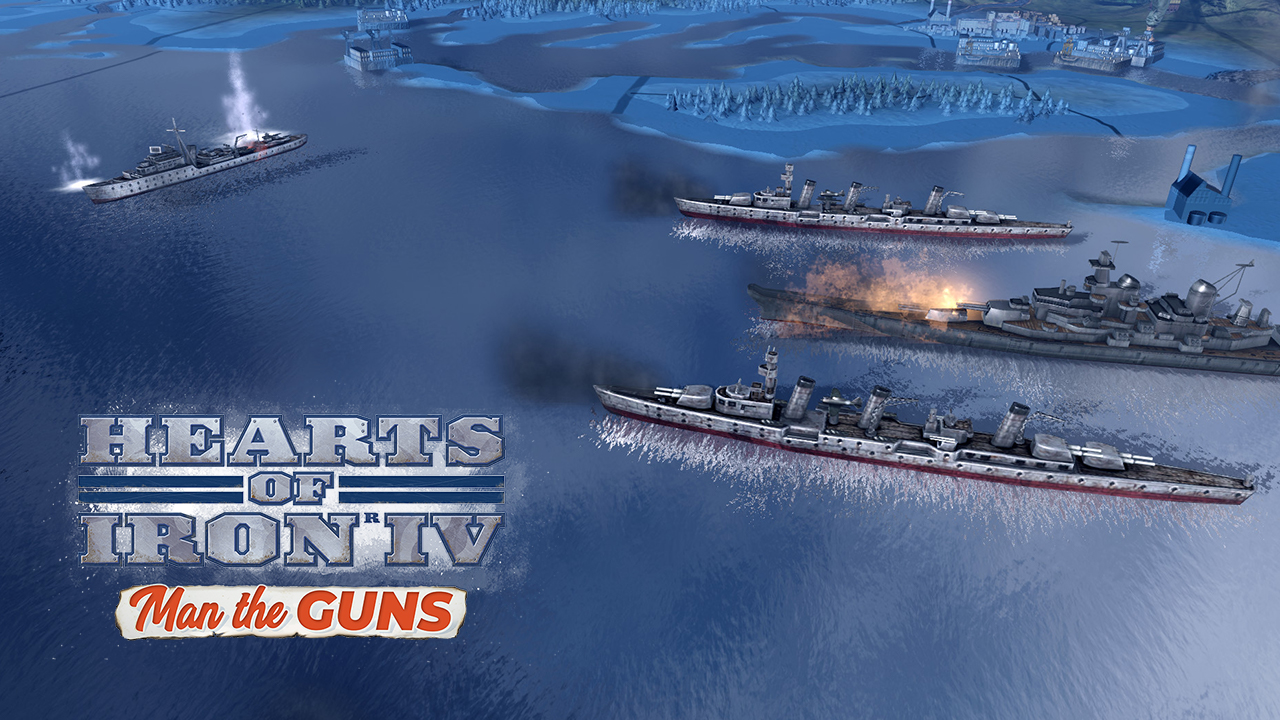 Man the Guns, the naval and democracy focused expansion for Hearts of Iron 4, has just launched. To celebrate its release, Paradox Entertainment has just launched a new trailer that gives fans a preview of what to expect with the new expansion.
---
---
Man the Guns brings new national focus trees for America, United Kingdom, Mexico, and Netherlands. It also brings with it new naval features such as a ship designer, new amphibious units, new ship models, and several others that affect gameplay and enhance naval combat. You can get a peek at these new features in the release trailer below:
Paradox has also released a free update for the game called Ironclad. This is available even to those who do not purchase Man the Guns. It brings with it a new fleet interface, air and naval training, naval terrain, admiral skills, a new resource (fuel), new customizable rules, bug fixes, and a lot more.
The changes brought by both the Ironclad and Man the Guns are so extensive that you might want to go over the full patch notes here.
Paradox also wants to remind players that game saves from version 1.5.4 are not compatible with the new version 1.6 (Ironclad), so anyone wanting to finish their playthrough first might want to stay on the previous version for now. Also, players using mods will need to make sure that their mods are updated for the new update or the game might not run properly.
Hearts of Iron 4 Man the Guns is out now on PC.
---
ALSO ON ALLKEYSHOP NEWS
---
 

Hearts of Iron 4 just got a new features breakdown video for its upcoming Man the Guns expansion. Read on to learn what to expect in the expansion.
---

The post Hearts of Iron 4 Man the Guns Celebrates Release with New Trailer appeared first on AllKeyShop.com.