Updated DLC Browsing Experience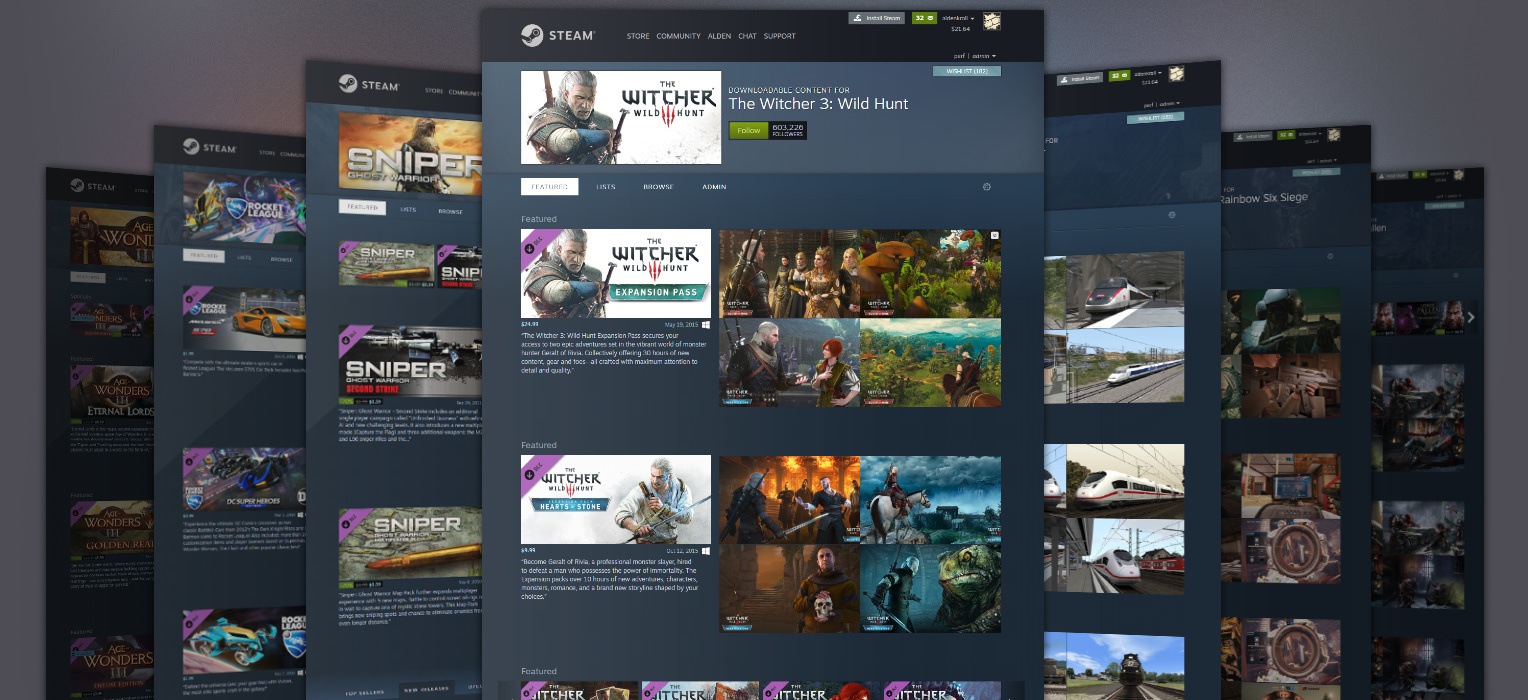 We've just rolled out an update that makes it easier to find downloadable content for your favorite games. Any game that offers DLC will now have a sortable, featured page of all of its DLC in one place. Furthermore, (and especially for games that have a tons of DLC) we're providing ways for developers to customize how these pages by creating lists, adding branding and specifying which titles to feature.
Here are a few examples: Fantasy Grounds (1,166 DLC), Train Simulator 2019 (586 DLC), Microsoft Flight Simulator X: Steam Edition (272 DLC), and Rocket League (28 DLC)
To find these new pages, visit the store page for any game with DLC and click the new 'View all' button in the DLC area.

Let us know if you run into any issues or have feedback on these new pages.
-The Steam Team