The Steam Winter Sale is here!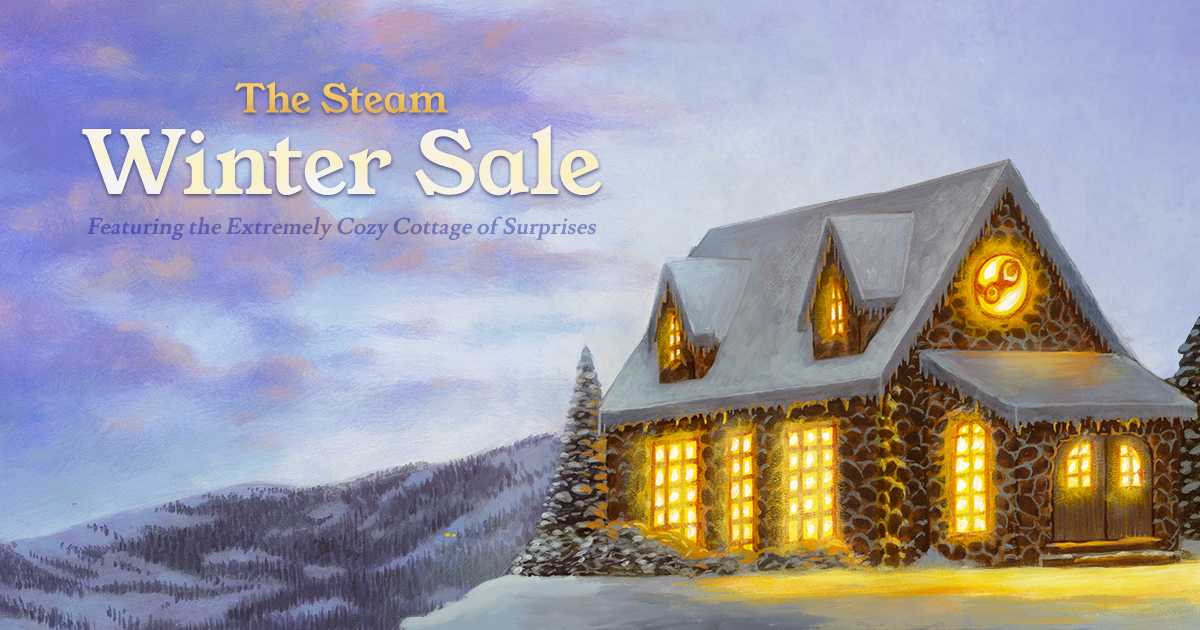 The 12th annual Steam Winter Sale has arrived! Enjoy great deals on thousands of games throughout Steam from now 'til January 3rd!* This year's sale also includes two special events for players to participate in: A special set of daily free items and voting in the third-annual Steam Awards
This year you can vote on all eight categories throughout the sale. We need your help to choose the winners, so check out the nominees and don't forget to vote! Steam Awards winners will be revealed in early February 2019.
We've also got daily surprises for you at Steam's Extremely Cozy Cottage of Surprises. Click on a new door each day to reveal unique Steam Community emoticons, wallpapers and DLC from community-favorite Steam games, as well as some nostalgic collectible items of questionable quality from us. Learn more about how it all works here.
Wait, how'd we fit so many surprises into such a small and cozy space? Maybe there's more to this cottage…
*Discounts end January 3, 2019 at 10am Pacific, unless otherwise indicated.
Happy Holidays!
The Steam Team