Diablo Switch European Sweepstakes
There's never been a better time to share the gift of Diablo than the Holiday season. Especially with the recently released Nintendo Switch version, this year you can play Diablo on the go, whenever you need a break from snowman-building, turkey-stuffing and carol-singing activities. As the season to be jolly and to share presents approaches, we have decided to give away some epic gifts, including one awesome Bundle for the Nintendo Switch for a lucky winner.
The Nintendo Switch Diablo III Eternal Collection Bundle includes a Diablo III-themed Nintendo Switch system and dock, a Diablo III-edition carrying case, and a download code for Diablo III Eternal Collection. This definitive edition of Diablo III includes the Reaper of Souls expansion, the Rise of the Necromancer content pack, and every feature and update added to the game to date. Switch players also get a cosmetic armor set inspired by Ganondorf, the infamous villain from The Legend of Zelda series, and other Hyrule-themed goodies!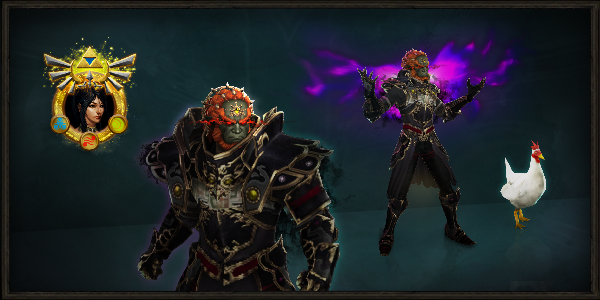 But that's not all! Apart from the big prize, 30 lucky winners will each win a bundle that includes a Diablo themed carrying case and a redeemable code to download Diablo III Eternal Collection for the Nintendo Switch. Furthermore, 10 winners will each win a Whimsyshire Goblin plush. Those rascals need a warm place to cuddle in during winter, so please give them a welcoming home!
To participate you only need to submit your name and your email by the 31st of December, using the gleam.io page we have created. Winners will be contacted by email until the 14th of January.
Diablo®III Eternal Collection for Nintendo® Switch sweepstake