PC Building Simulator Update v0.8.11 – Socket 2066 parts have arrived!
Hello PC Builders,
Today we are pleased to fulfil another long-standing community request: "Please add i9 CPUs!"
This update starts to add a range of Socket 2066 motherboards which allows us to add Socket 2066 CPUs from Intel, more motherboards will follow once they are completed.
Build v0.8.11 Highlights
New Parts
Intel X-Series CPUs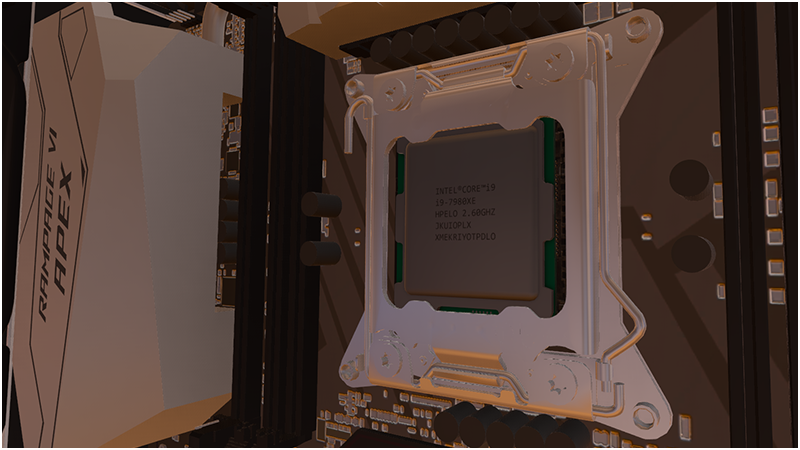 ASUS ROG Rampage VI Extreme (Motherboard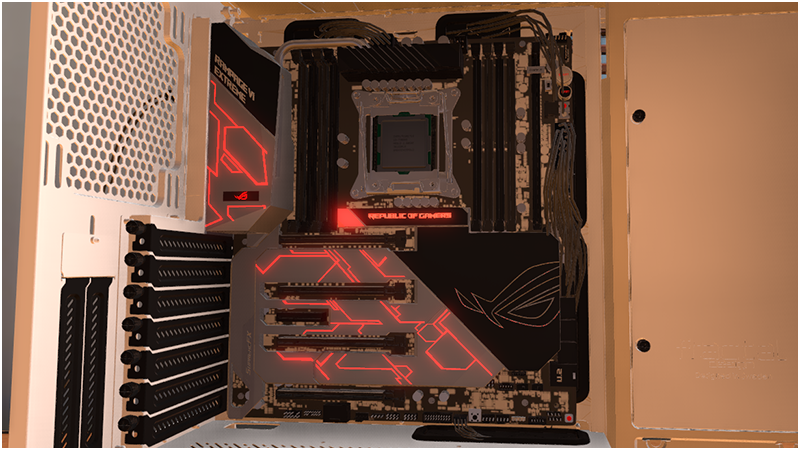 ASUS PRIME X299-DELUXE (Motherboard)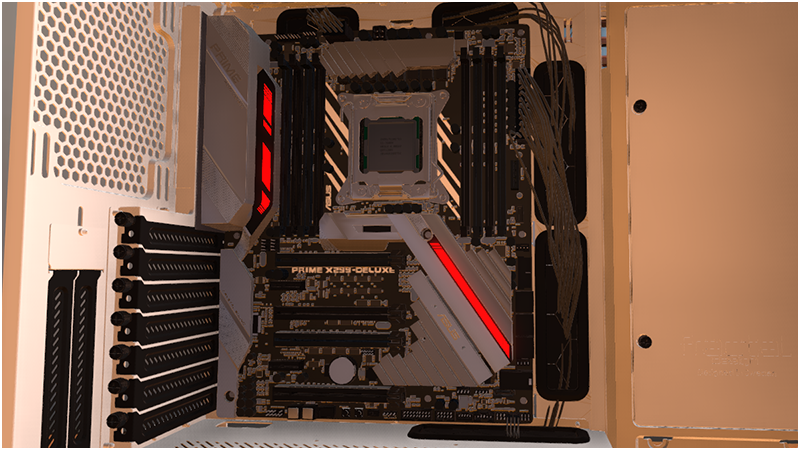 ASUS ROG Rampage VI Apex (Motherboard)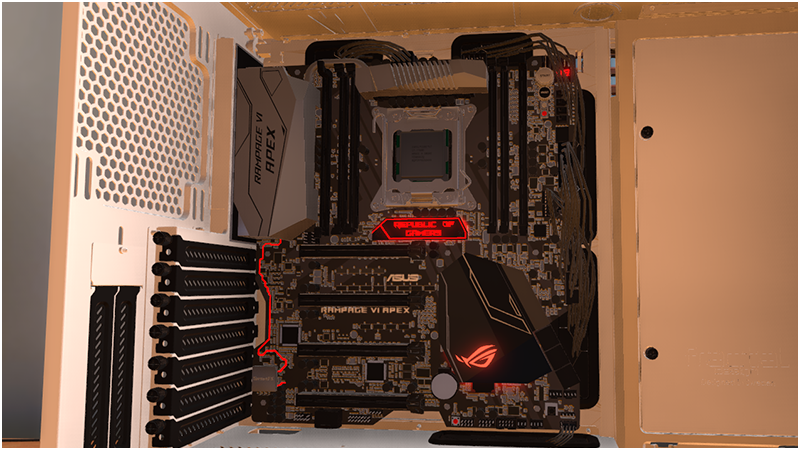 CORSAIR Carbide Series – SPEC-OMEGA (Case)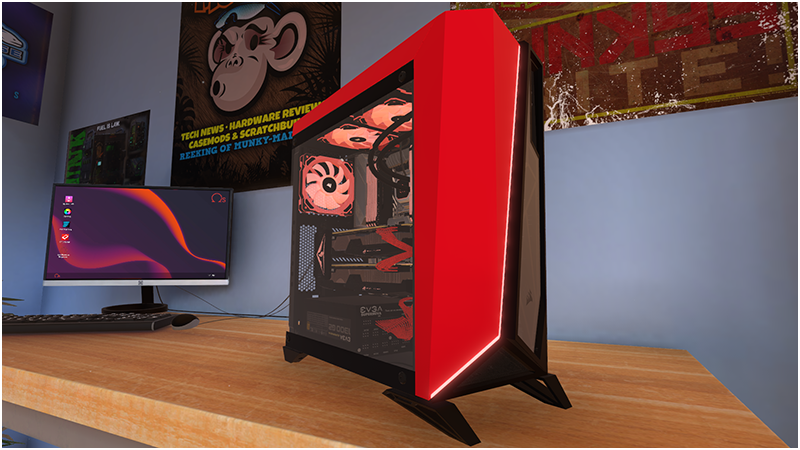 Full Patch Notes:
(Career unlock level is in brackets after its name, all parts available in Free Build right away)
New CPUs: Intel Core i5-7640X (23), Core i7-7740X (23), Core i7-7800X (23), Core i7-7820X (23), Core i9-7900X (24), Core i9-7920X (24), Core i9-7940X (24), Core i9-7960X (24) and Core i9-7980XE (24).
New Motherboards: ASUS ROG Rampage VI Extreme (23), ASUS PRIME X299-DELUXE (23), ASUS ROG Rampage VI Apex (23) and ASUS TUF Z370-PRO GAMING (16).
New M.2: Team Group CARDEA M.2 (22). Please note due to the large heatsink on this drive it will not fit in m.2 slots that have covers.
New Case: CORSAIR Carbide Series SPEC-OMEGA (20) in Black/Red, Black/White and Black variations.
Added social links to the main menu.
Added a link to the latest news on Steam about the game to the main menu.
Added shut down SFX to the OS.
Fixed an issue where case parts LEDs became enabled when removed and replaced even when a PC was not turned on.
Fixed an issue in OCCT where GPU clock speed was being shown under the Memory clock speed.
Fixed an issue where some jobs listed had a duplicated 'PC can boot to OS' objective.
Made some adjustments to the controller detection to reduce some of the conflicts with mouse controls.
Fixed the LED on the ASUS ROG Strix Z370-E Gaming motherboard.
Fixed various instances of GPUs appearing to need 3 PCI slots when they shouldn't.
Made some improvements to the SLI bridge detection so that the flexible bridge is used in more situations to stop clipping of HB bridges on different sized cards.
Fixed the missing CPU socket bracket textures on some Gigabyte motherboards.
Made various improvements to the rear case fan connection points to reduce the need for them to go through things like GPUs.
Updated the ROG logo on the launch splash screen.
What's Next?
EGX[www.egx.net], the team will be showing PC Building Simulator at this years EGX in Birmingham. If you are attending you should swing by the stand and say hi, the team will be there for the duration and happy to answer what questions we can about the game.
Custom Water Cooling is nearly ready to release in an early form but we need to complete a few more assets before we can release it. This should hopefully happen shortly after EGX.
Happy Building!
The PC Building Simulator Team